Zen expedition to the Carpathians. Part three – Zen in Dzembronya.
We can talk about Dzembronya for a long time and in a colorful way – what a wonderful place it is, far from people, where you can walk for a long time in the woods and mountains, what an incredible cuisine there and separately about cheese. But no epithets can fully convey the feelings that arise in Dzembronya. It's better to just come there (unless, of course, you are an extrovert urbanist)))
We stayed with Mrs. Maria and Mr. Mykola, where we were last year. Very nice, friendly people!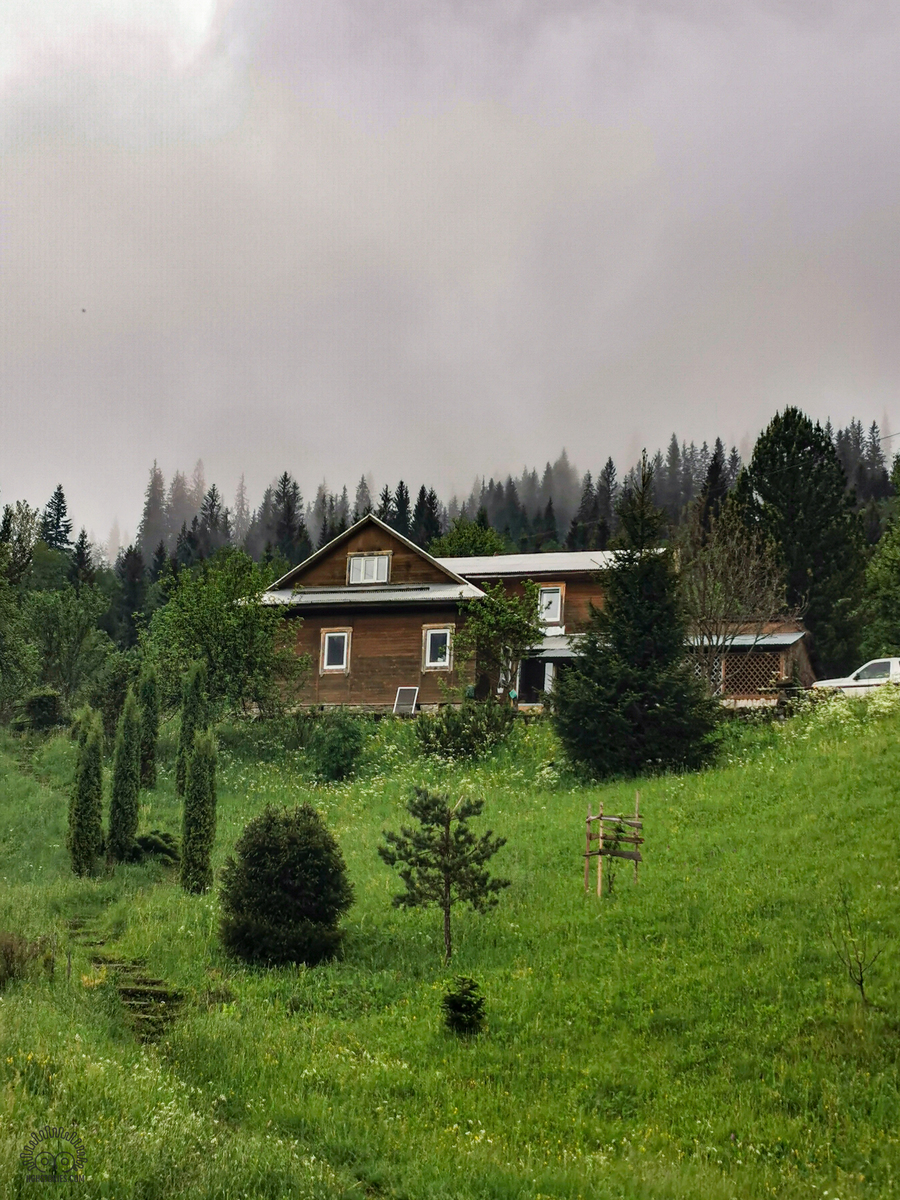 So, morning, delicious breakfast with delicious tea and exhalations. We were exhaling until the evening .. How nice – to sit on a wooden veranda in the mountains with a cup of delicious Carpathian tea and listen to the rain))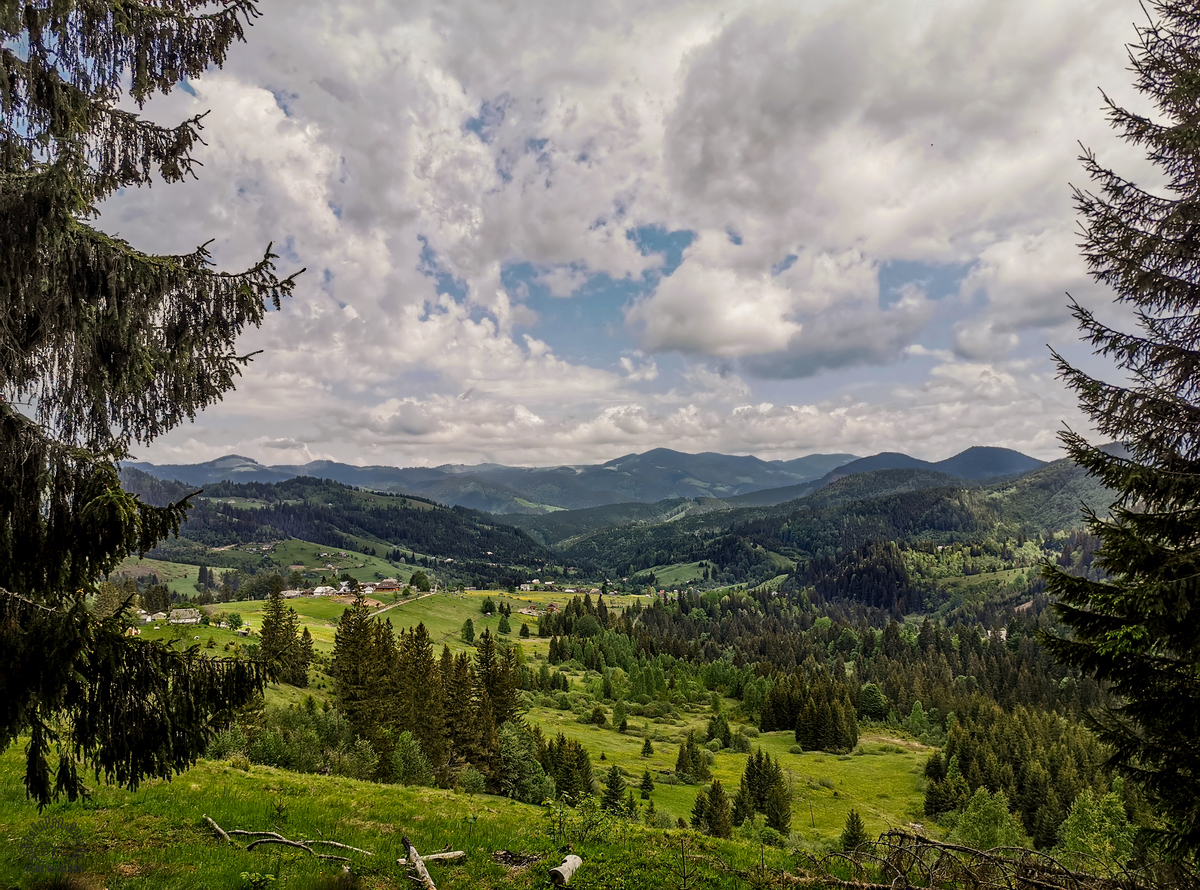 In the break between the daytime rain and the evening-night storm with a squall, we managed to go for a walk. We did not go far, however – the stream overflowed and we decided to come later in rubber boots))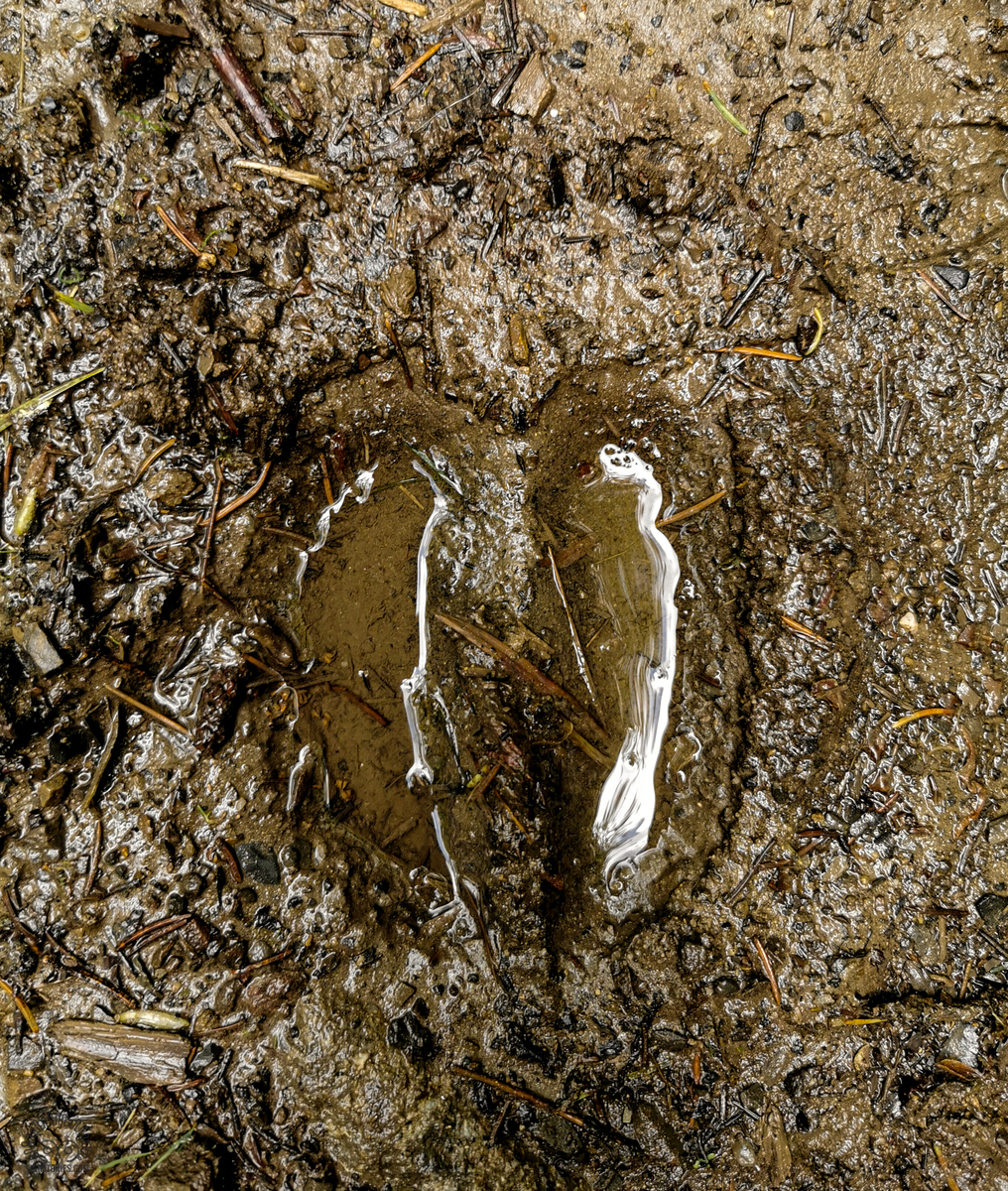 Despite the fact that it is a footprint of a cow, it was decided to declare the trail moose (we just decided that in such a magical world it may be a trail of moose, simply because it happens in magical worlds))) Despite the abundant rain, moose trail did not amuse us with mushrooms. But still found some))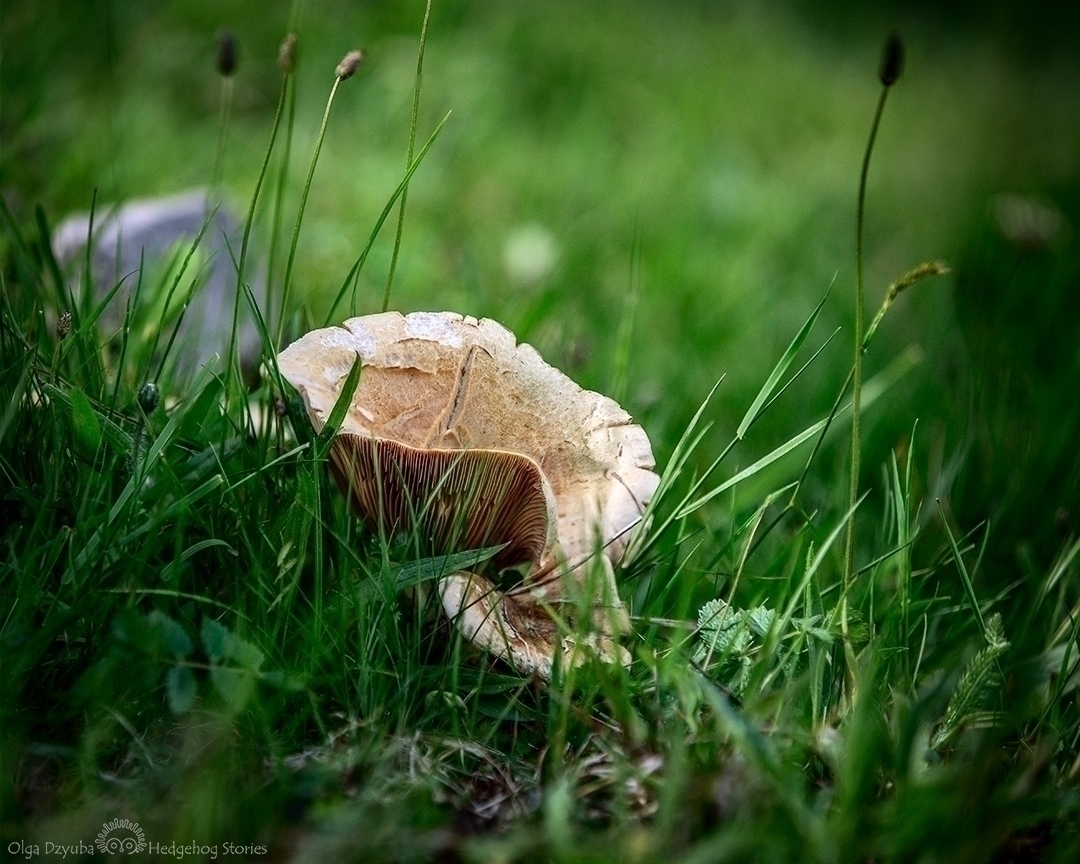 But I was most surprised by forest clematis ..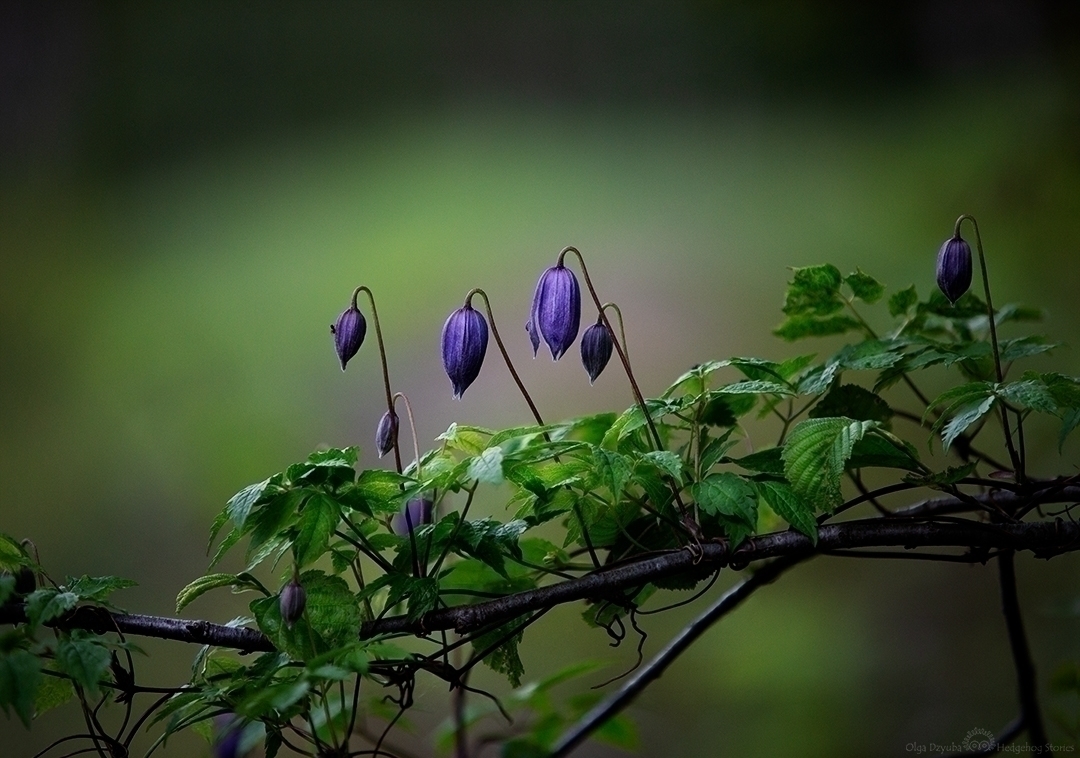 Sitting with tea and looking at the wall of the downpour with the roar of the storm and the howling of the squall, I thought about how good it was that we decided not to go up to Pip Ivan this time. It would blow us away or wash us away .. to the forest spirits or someone else ..
In the following days we went for a walk in the mountains, but not far – the clouds were constantly bringing rain and storms. Upstairs the meadows are so wet with rain that we had to walk on their ankles in the water. Such a floodplain alpine meadows))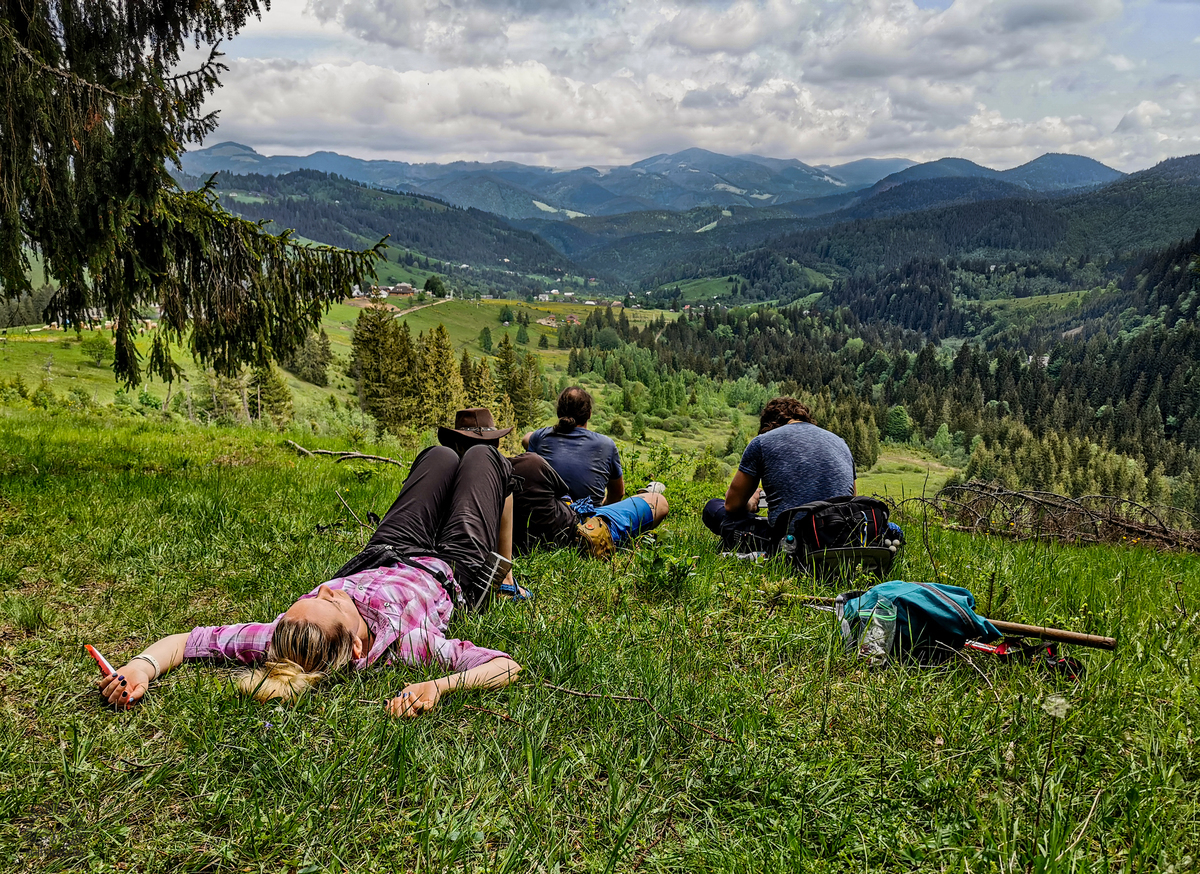 Everywhere we met various locals. Some tried not to get in the frame.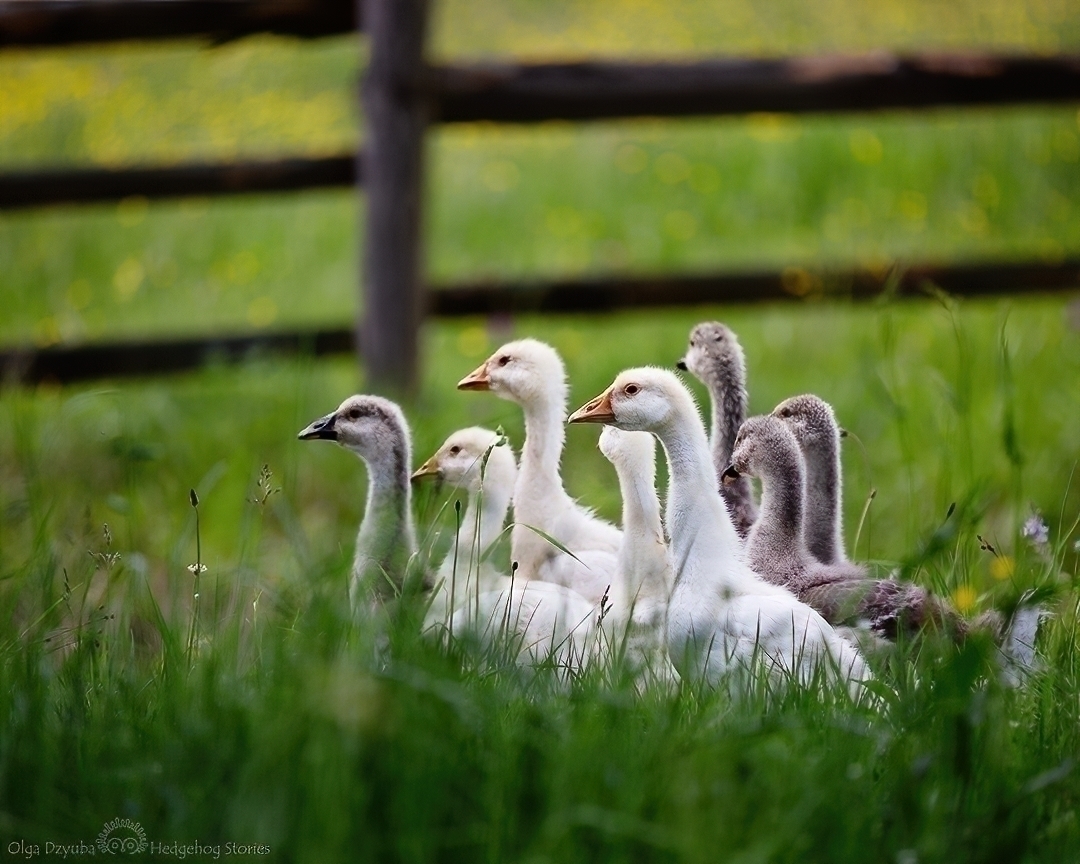 And some had no choice))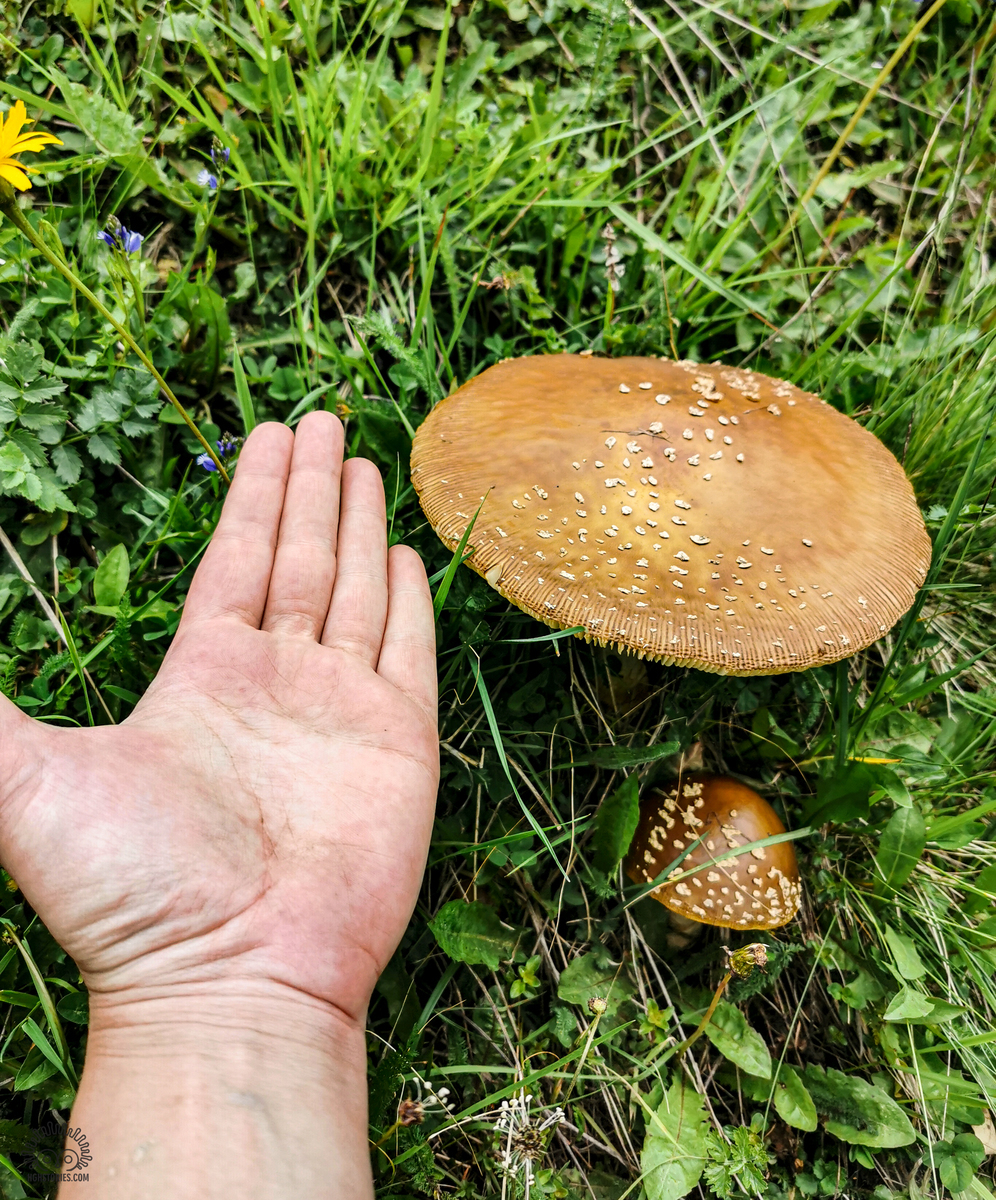 At the end of one rather sunny day, we decided to try to get to Pip Ivan, but not on foot, but via the horseback riding. We called, talked about the weather, decided that if it rains in the morning, no one goes anywhere – and it makes no sense and it will be difficult for the horses to go up the wet mountain. In the morning it rained outside the window. Easy, but still. We decided not to go. Two hours later, the sun was already shining, but the time was gone, and in any case, decided and decided. We went for a walk again, asked Mr. Mykola to heat up a barrel for us in the evening. At six o'clock in the evening another storm came and we were very glad that we did not go up the mountain. However, in the intervals between thunderstorms, we sat in the hot spring water in a barrel in the middle of the mountains and watched the flashes of lightning, engaged in calculating the distance to the storm)))
In the morning during breakfast, Mr. Mykola told us that he congratulates us all on our birthdays … It turned out that last night during the descent from Pip Ivan lightning killed a tourist.. Let them have a good road..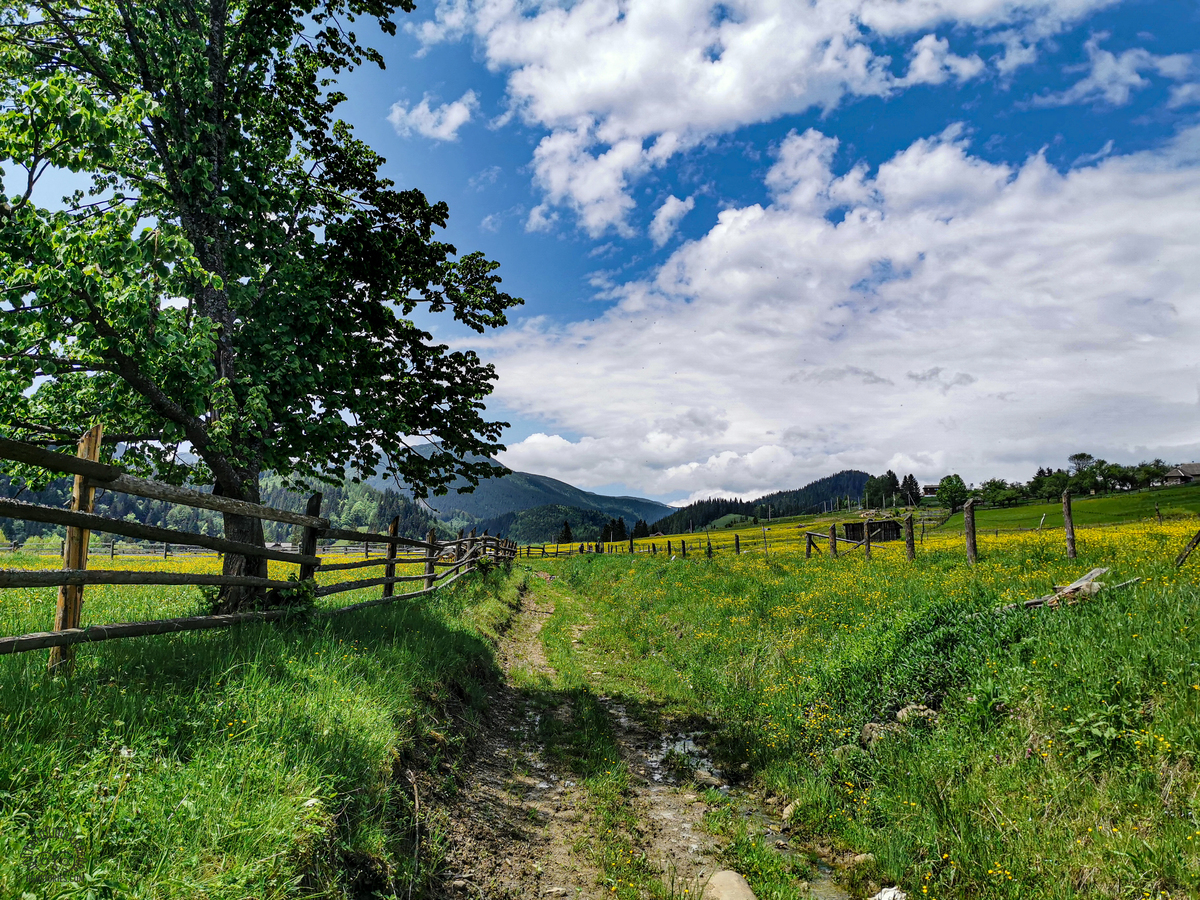 There are places in our company that we are not given an opportunity to visit yet – one way or another, we can not get to them))) Sometimes for several years. We will definitely touch Pip Ivan with our feet, but someday next time.
Our week in Dzembronya came to an end, we loaded cheese from the cheese factory of Mr. Mykola and Mrs. Maria and drove on.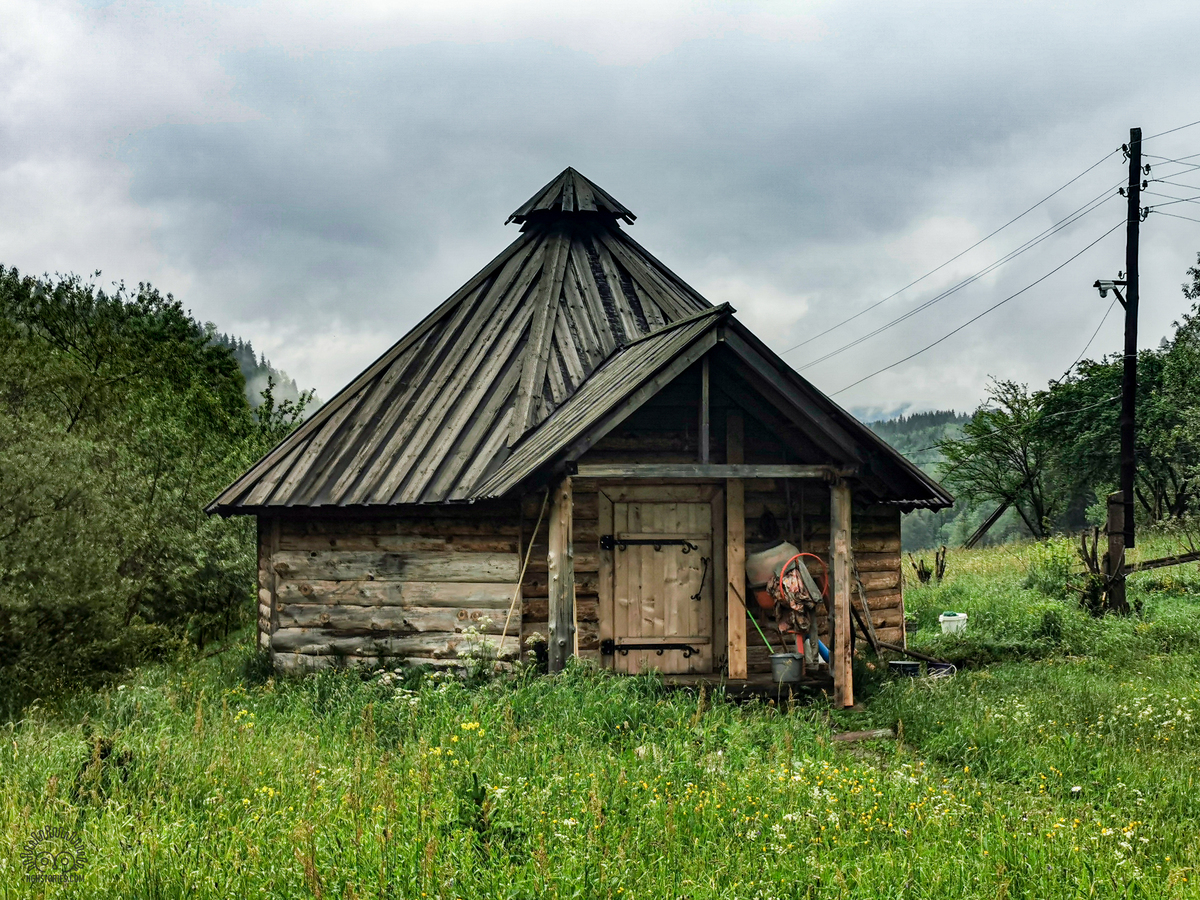 This is actually a cheese factory.
There is only one entrance and exit from Dzembronya. And back we went not much faster than there, although in the afternoon. This time due to a number of ground shifts. By the time we returned home, this road was virtually absent – anomalous amount of rain washed it away (as well as many other roads and villages in the Carpathians this year ..) Well, we managed to slip ..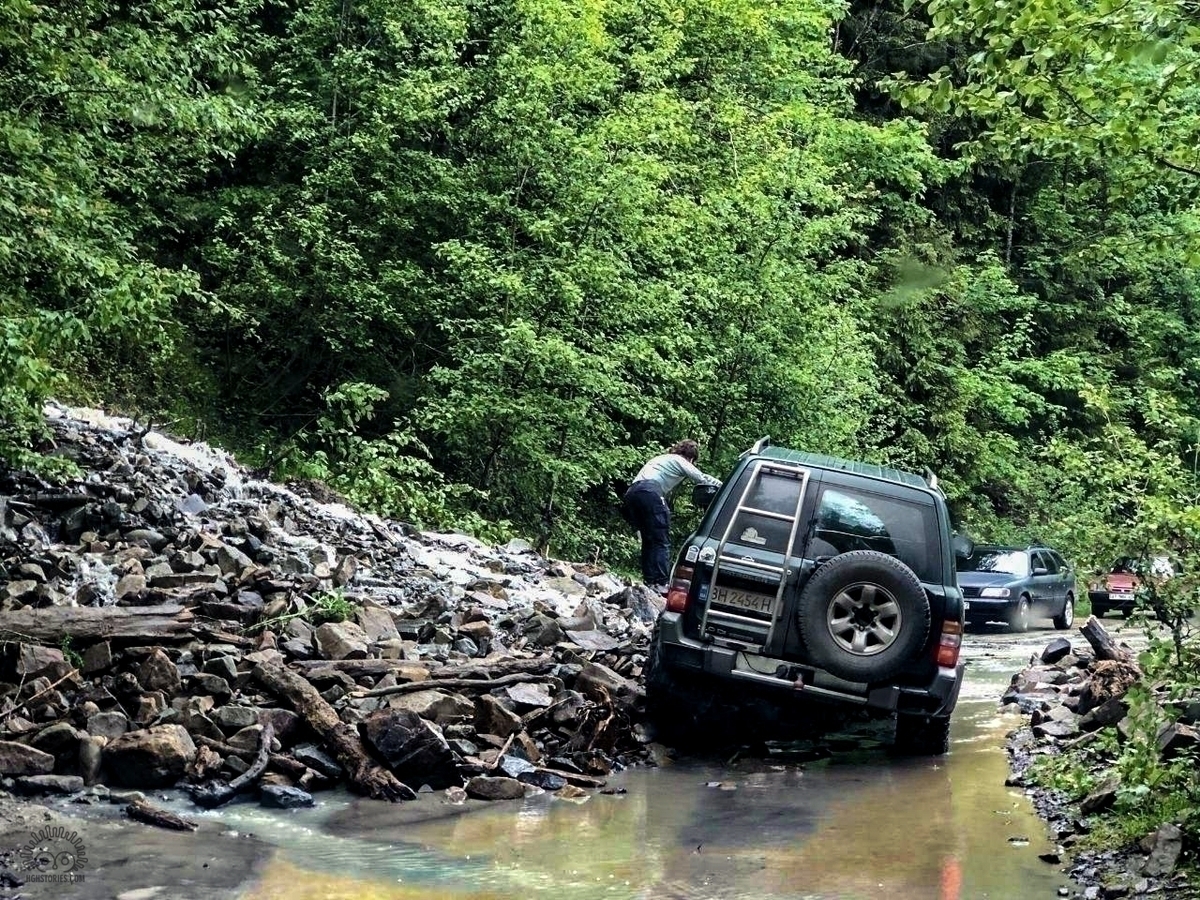 On the way home we went through Verkhovyna and decided to visit the Museum of Hutsul Magic.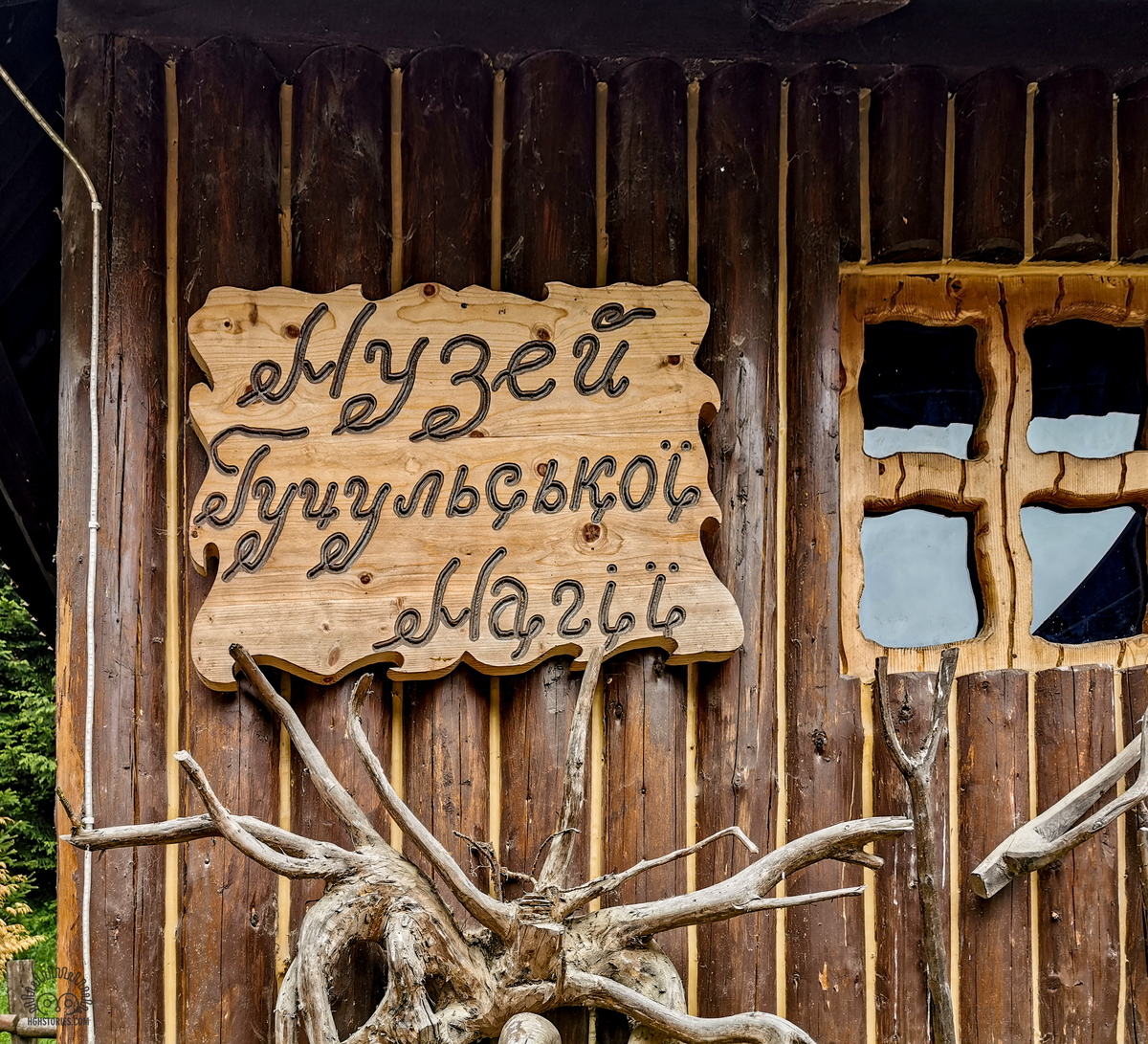 We had to wait until the end of the previous tour. This moment coincided very well with the hunger strike of the group and we went to eat in the same area.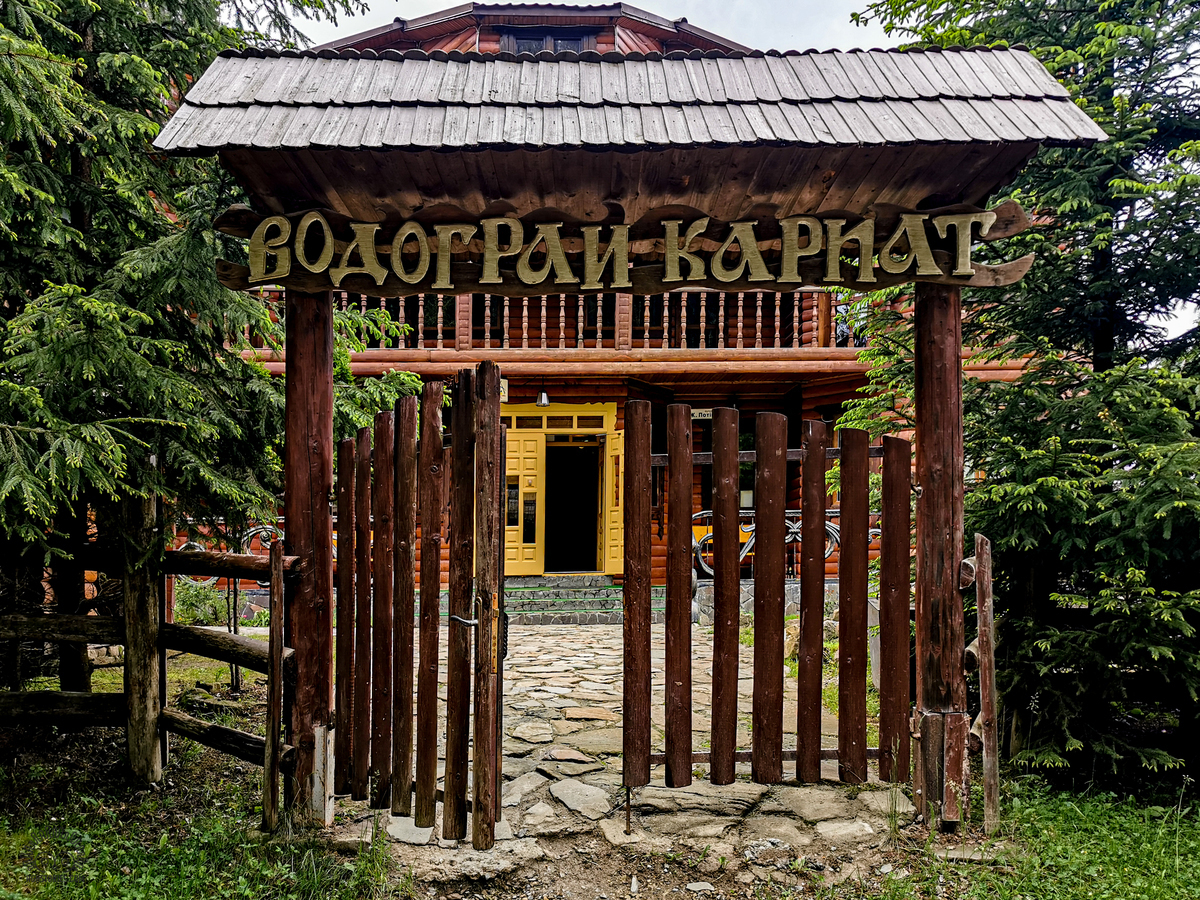 Unfortunately, here we were again present with an option "we can make puree and chop." There is still no choice – do it.
However, the tour of the museum turned out to be very interesting and exciting)) If you will be in those places – definitely worth spending time!
Well, then we went to Bila Tserkva. Or rather, in our favorite motel "Grill Station". Well, and went home early.
The trip was very rich, interesting and colorful. Thank you to everyone who shared it with us!
First part of travel.
Second part of travel.