A fun weekend
We spent the 19-20 of August in Bulakhovka of Pavlogradsky region. There was the second part of the National jeep-sprint, the "Samarska palanka" Ukrainian Raid Series.
Originally I did not plan to go there, but I've made a sudden decision on my way home from a meeting with my friends))).
Naturally, it was after 1 am, and the start was at 4. Well, could it be any other way?)
So I had a prompt prep, packing and departing process. Luckily, all the road-crucial things have been living in the car or in special backpacks for quite a long time now))
The trip started with trying to fix the wheels of the semi-trailer, which didn't want to keep the air inside of them))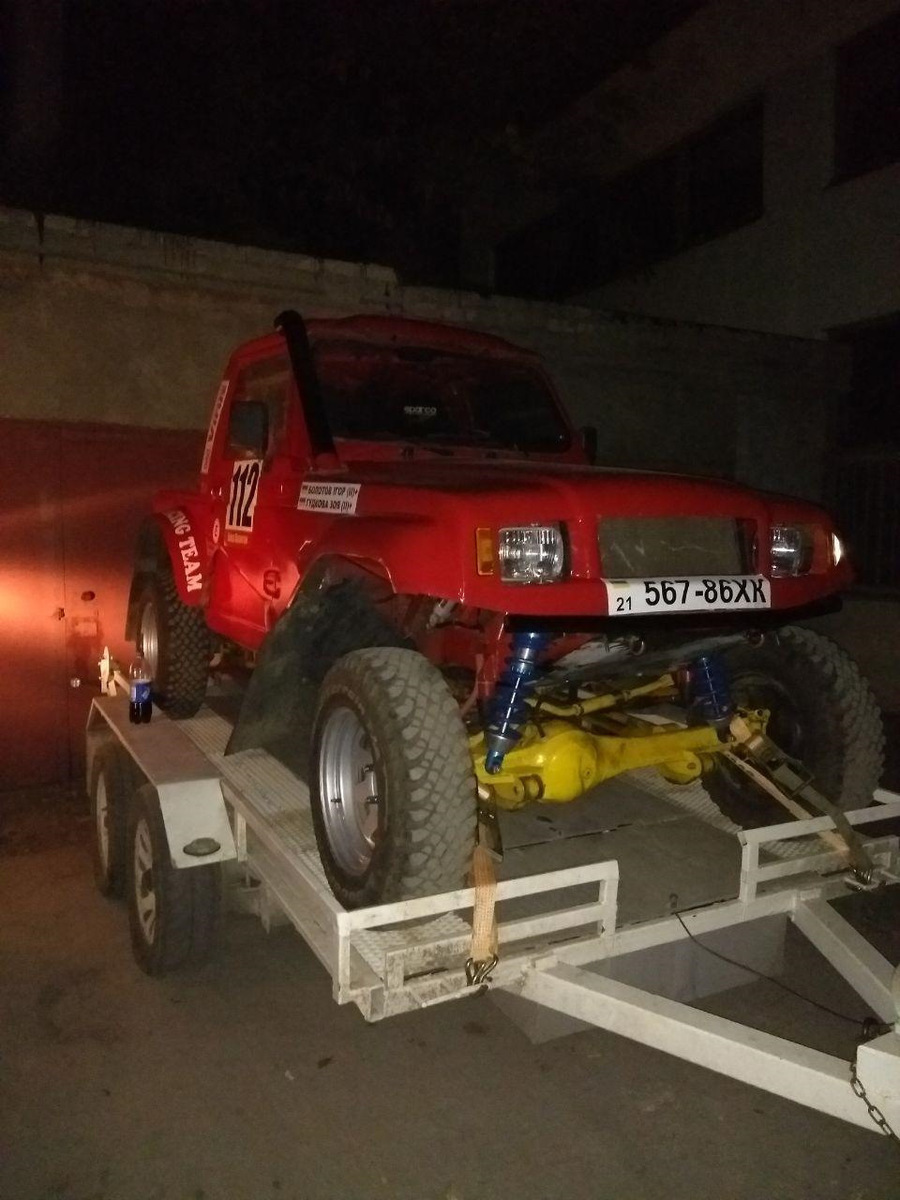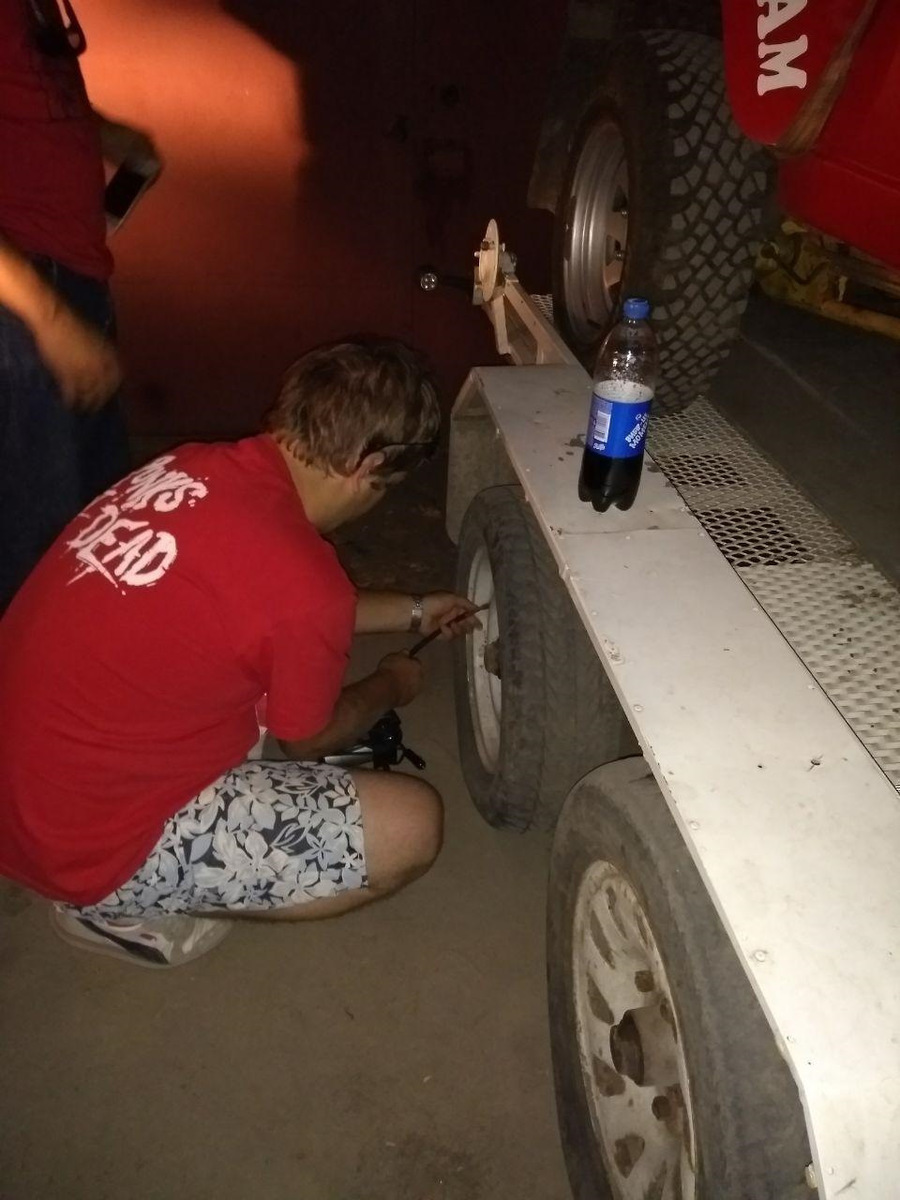 The way didn't take a lot of time, taking into a consideration the fact that Samurai was hooked to the J100 land Cruiser's tail on the semi-trailer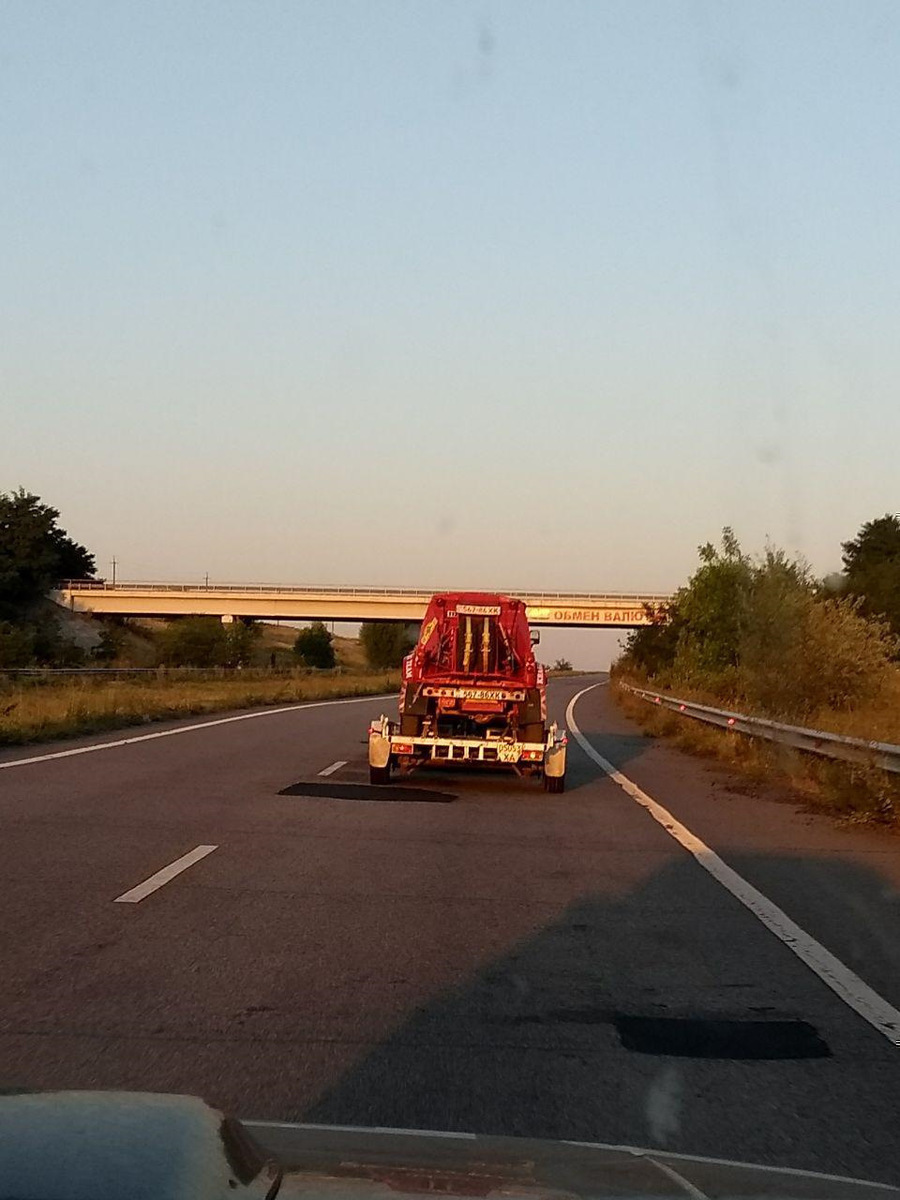 It took 4 hours only. Everything was complicated by the fact that the team hadn't slept normally the previous days. I was the one who drove the Patric the second part of the way, and I even got a "compliment" in the end. It was like "why in the world you were so scared?" – that's because I was googling my eyes in an attempt to keep them open)))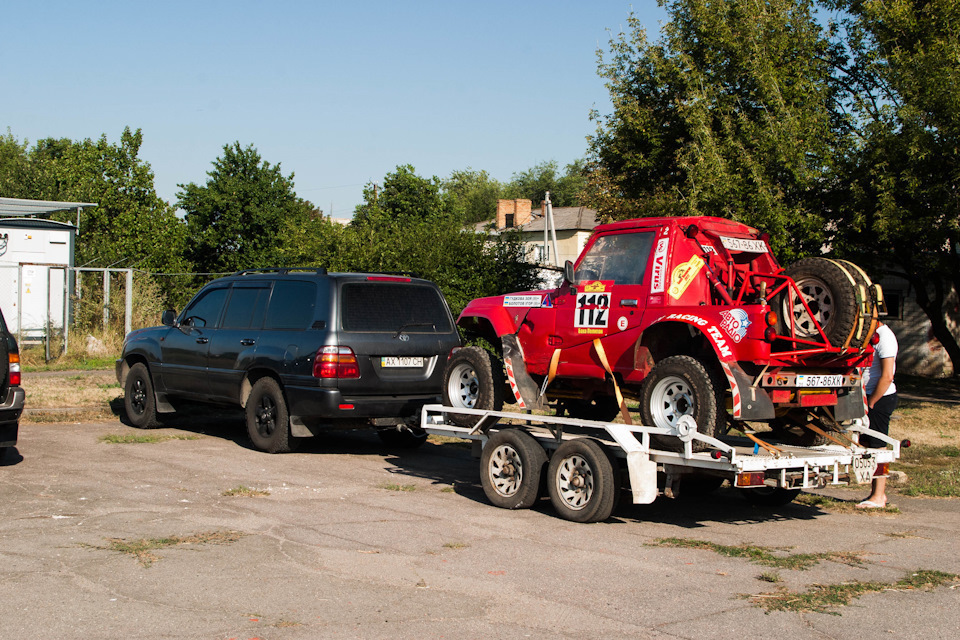 And then the standard procedure was on – the admin's check-up, the technical committee, etc.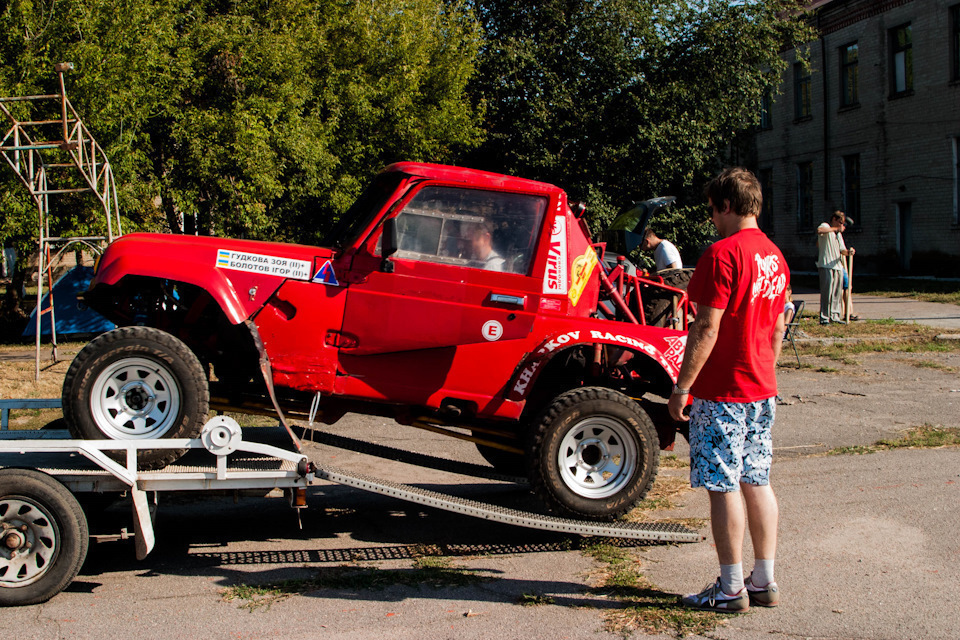 Little by little, all the off-road folks gathered up.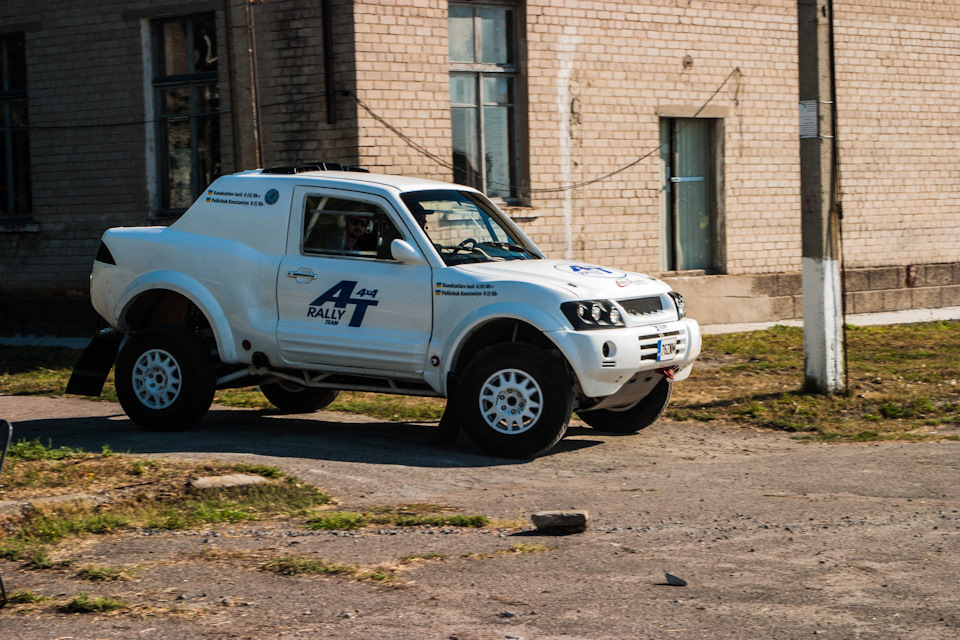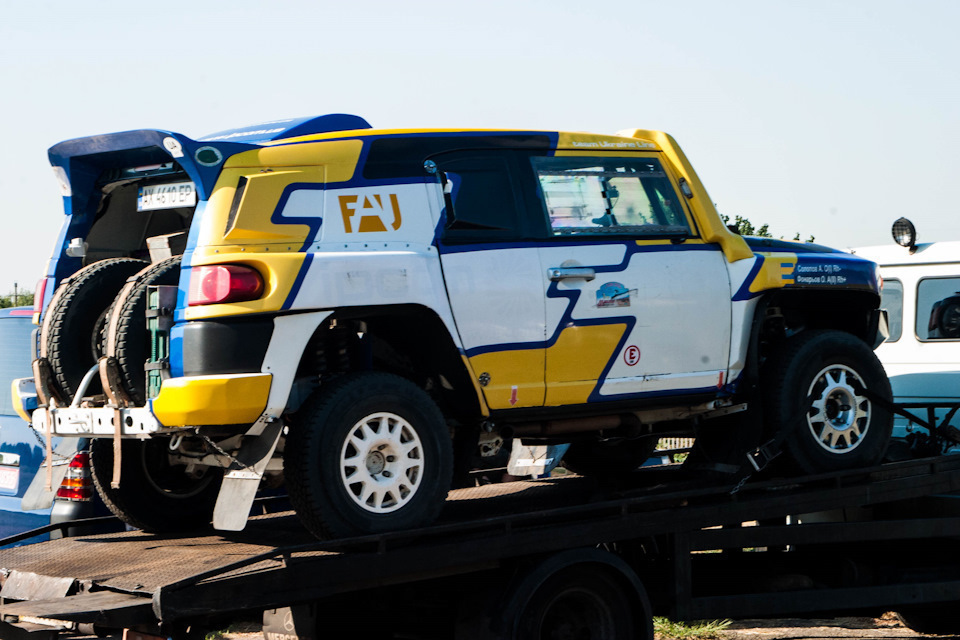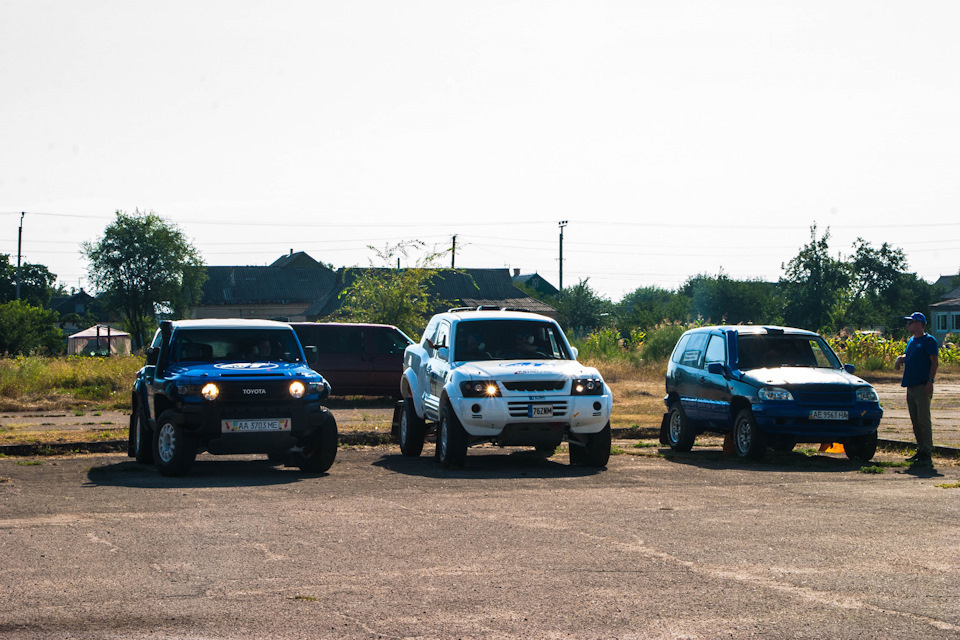 Everyone was interested to take a look at the rivals. Despite the fact that most of the teams had known each other for quite a while, no one knew which improvements and secrets the cars may have had lately))
So the site reminded an inert sleepy ant nest that would meet every new-comer with some indulgent attention)).
Having finished off all of the check-ups, we had about 4 hours until the event start, so we decided to find some place to feed ourselves. The locals appeared to be caught off guard concerning this issue (in spite of the village council knowing about the event, providing a place for the headquarters, holding a gala opening ceremony…) – there were two cafes, and one was closed (they said they don't work on Saturday noon because it has no point), and the second one didn't have any food ("nope, we don't serve any lunch"). In result, we were forced to drive "over there, where the forest is, you ain't gonna miss it". There was a hotel complex with wooden houses, food and an open swimming pool about 5 km away from the village. Oh, how enthusiastic I became by seeing the pool and the tables in the shade! I thought we would had been able to come over there with all the team after the event would be over, and enjoy some food and swimming. They happened to be closed for a wedding, which was to take place the entire two days. So after noon they'd stopped accepting individual clients. I was more than dissappointed.
The sun decided to show all of its power, and it was difficult to survive even in the shade. Besides, everything was covered in fine and all-passing dust. Well, it was everything we'd been enjoying before))
Settling up for the start began at 2pm, which was the hottest time of the day…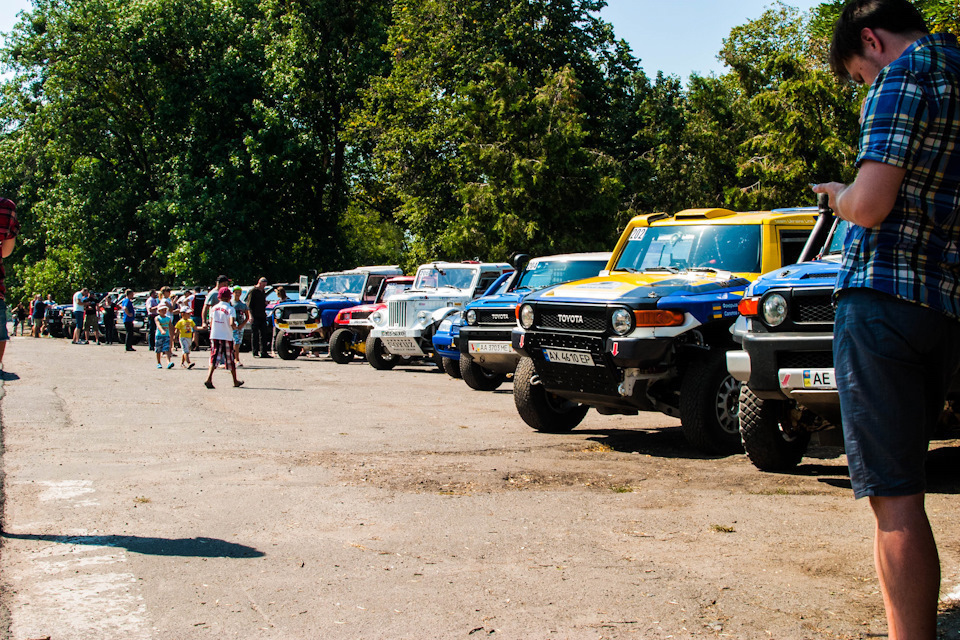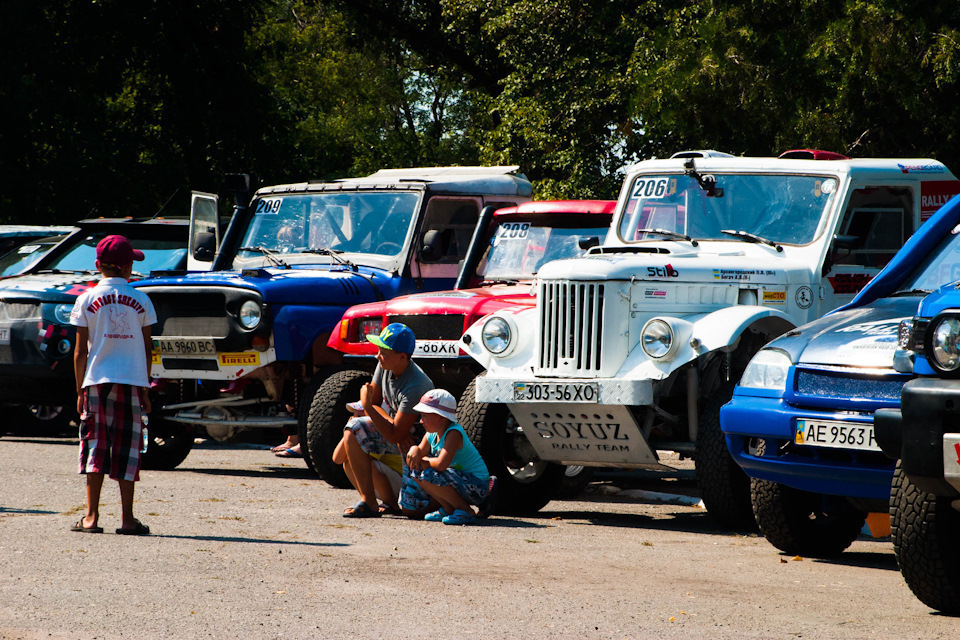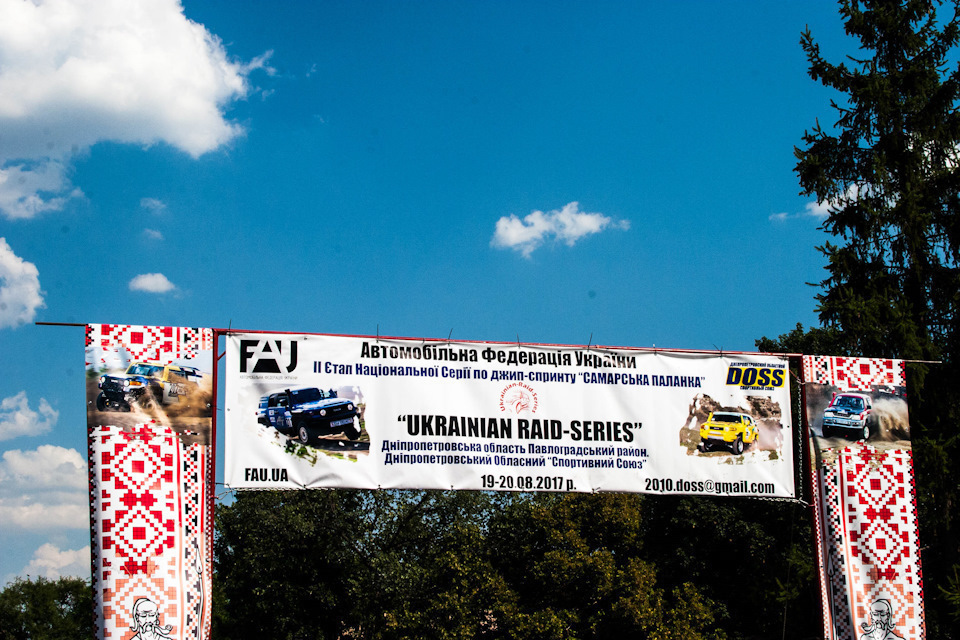 And then – the start of the first day part of the raid began. Everyone started at their own time – one by one (I must admit I didn't film all of it – it was way too hot, and even my timeless hat could not save me((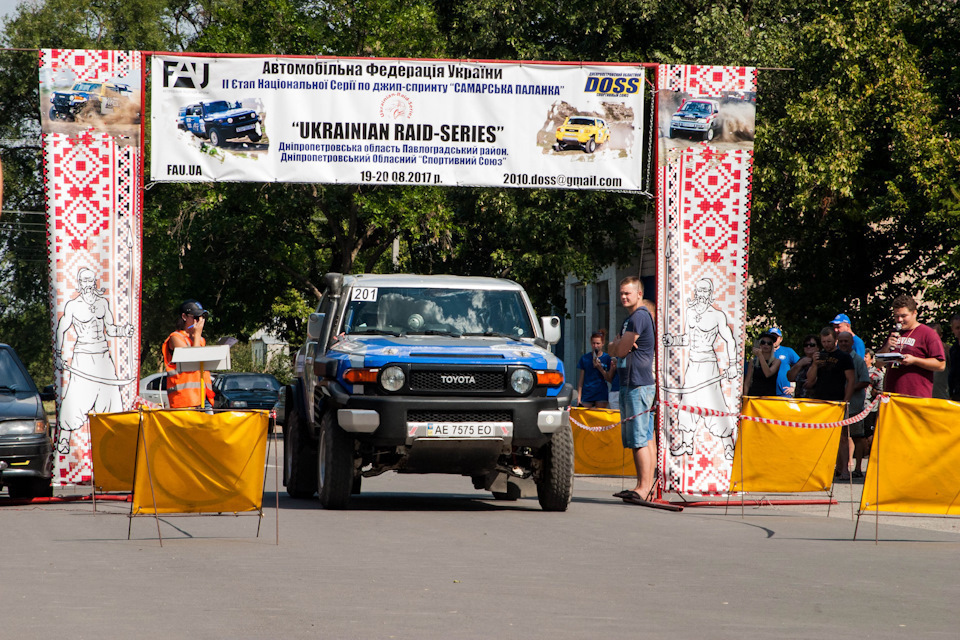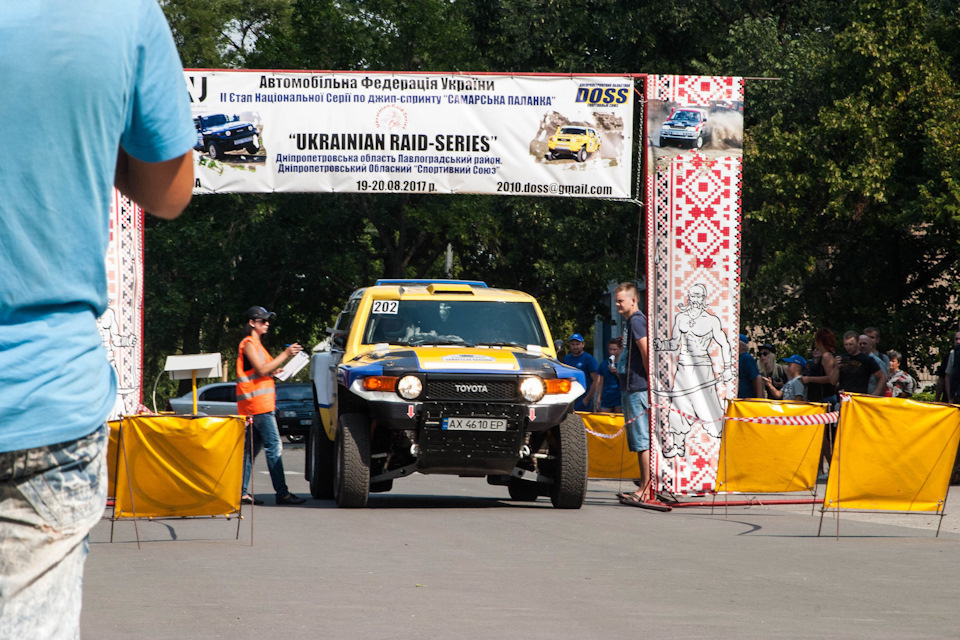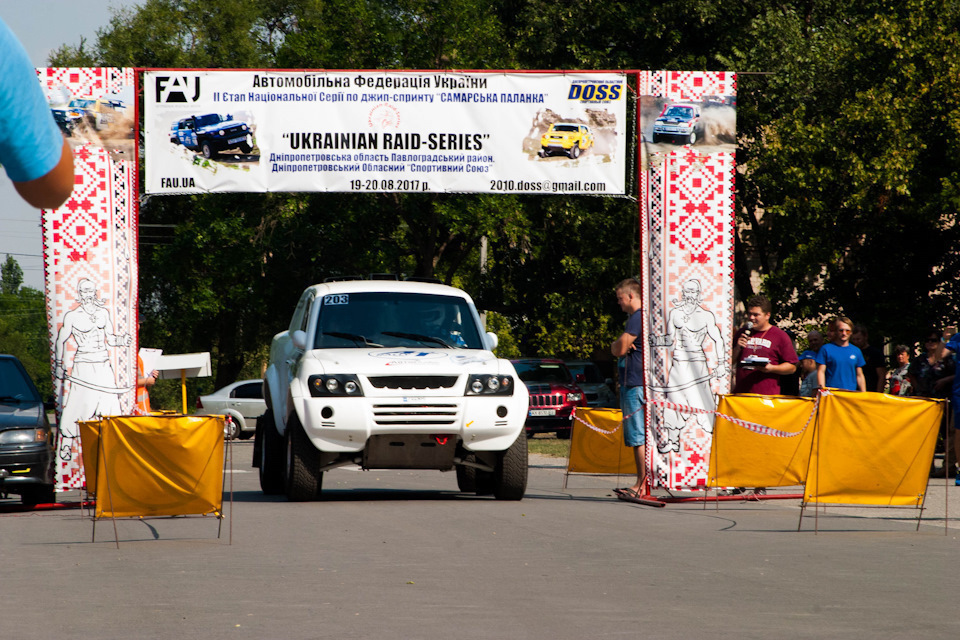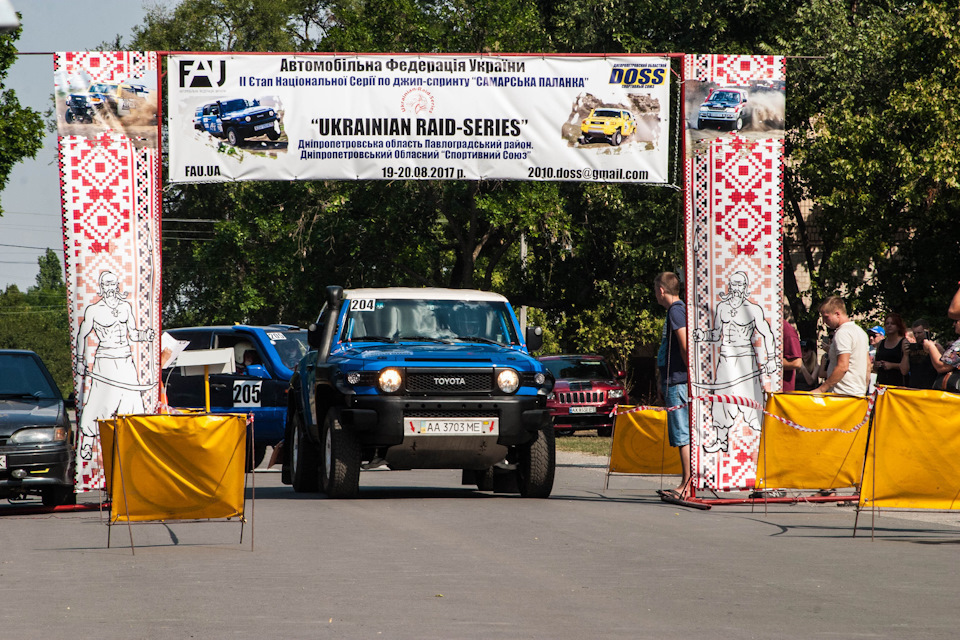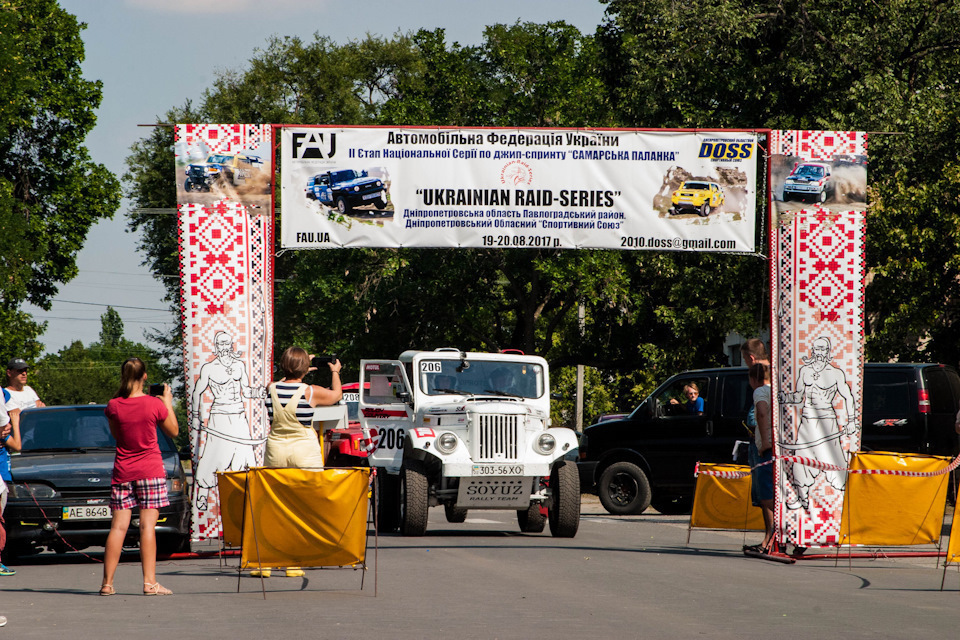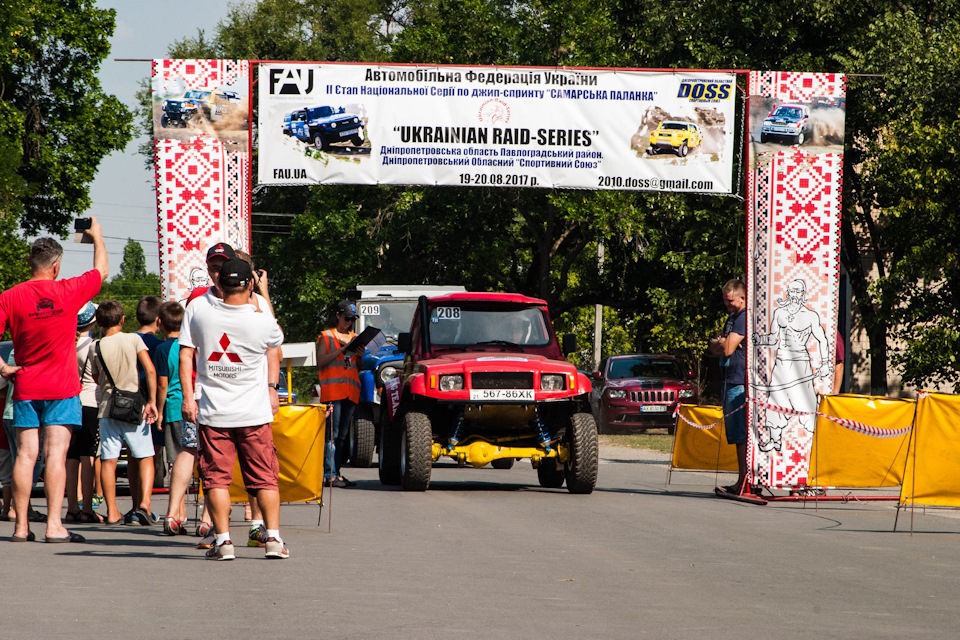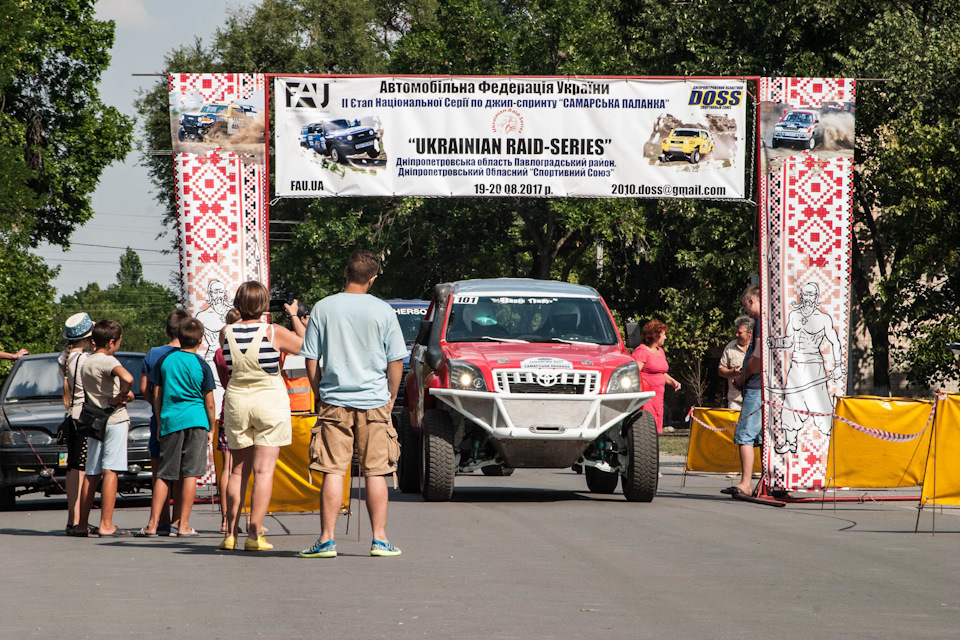 The first day route was short – two circles, about 9 km long, if I'm not mistaken. The warm-up was successful and some participants were forced to use some tools.
And the rest of us continued to perform the sleepy ant nest while waiting up for the results and the briefing.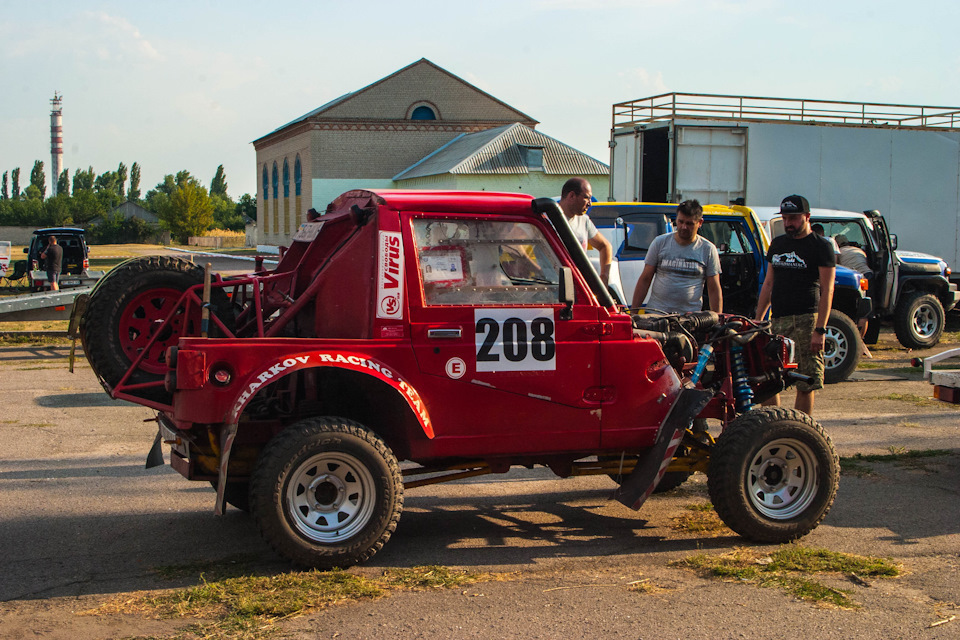 The process of discussing the technical features with our rival friends))
Unfortunately, our team had had a situation and part of the team had to go back to Kharkiv. I was among them. So I could only hear the second day's stories from Igor and Bogdan. The first day's route was not just a piece of cake in comparison to the second one; it had been a mere thought about making some dough for the cake. Less than a quarter of the teams managed to actually finish the route. All the rest ones had lost the axles, the gearboxes, the engines, etc. Interestingly, even the team that had previously taken part (and a successful one) in the Dakar rall was forced to go off the route because of some technical problems.
There will be the second part of the National Ukrainian jeep-sprint series in the middle of September – so now everyone is thoroughly trying to fix up all of the imperfections and the work is humming))