Adventures in the south of Ukraine. Part Four – Sands and the Search for Zen.
Our morning began with another story.
It turned out that one wheel was punctured. Moreover, a bracket, with which concrete slabs were mounted on the road, was stuck in the wheel. We took the wheel off, loaded it into the second car and went to look for tire fitting. There is one only in the Azurnoe itself. And the equipment there is in such a condition that "will not handle your wheel" and the season is already ending and now the person doesn't want to repair it – somehow it will reach the holidays.
We went to Skadovsk. Not so much this time)) Just thirty kilometers. At the entrance to Skadovsk there is a car service. Our wheel was repaired without any nuances there.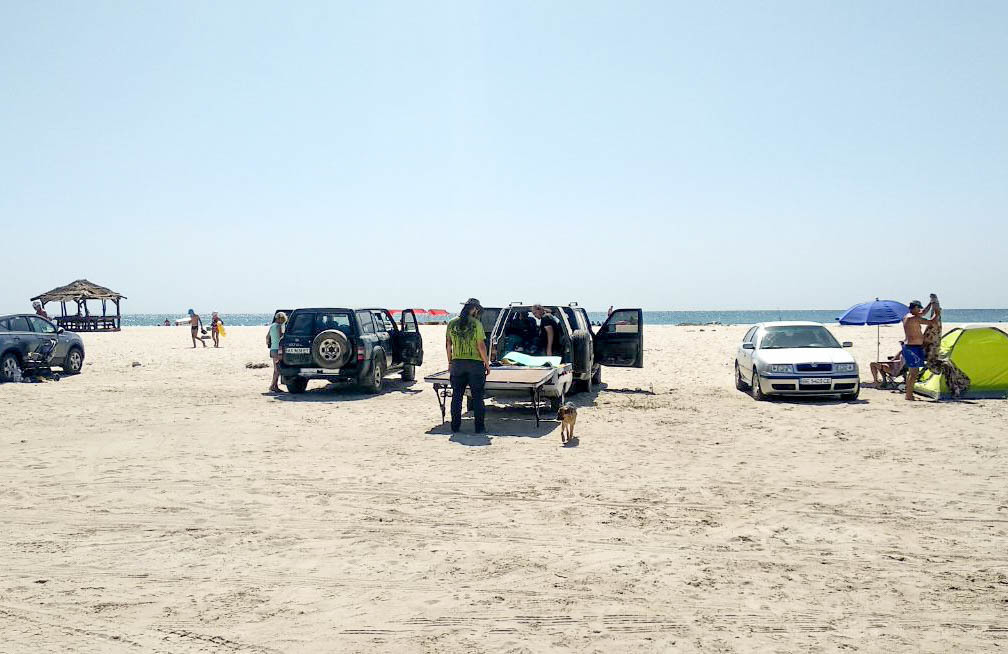 Returned, set, and drove off.
Our final destination for today was Kinburn Camp. But the path to it is difficult and not close))
We phoned the owner in advance and asked about availability. And most importantly – how to get there)) He told us that we need to go from Heroyskoye in the direction of Pokrovka, and there we will find)) All sources say followin about the roads on Kinburn Spit: "only four-wheel drive, only real SUVs and so… "Although when viewing photos, crossovers were discovered. So, the devil is not so terrible as his little one.
So, we started towards Kinburn Camp. On the way, we drove past Oyster Lake, but did not even stop – a completely unremarkable area. And then our path lay in Heroyskoe. In theory, getting to it should not be any problem. But this is only in theory)) This is how our route looked: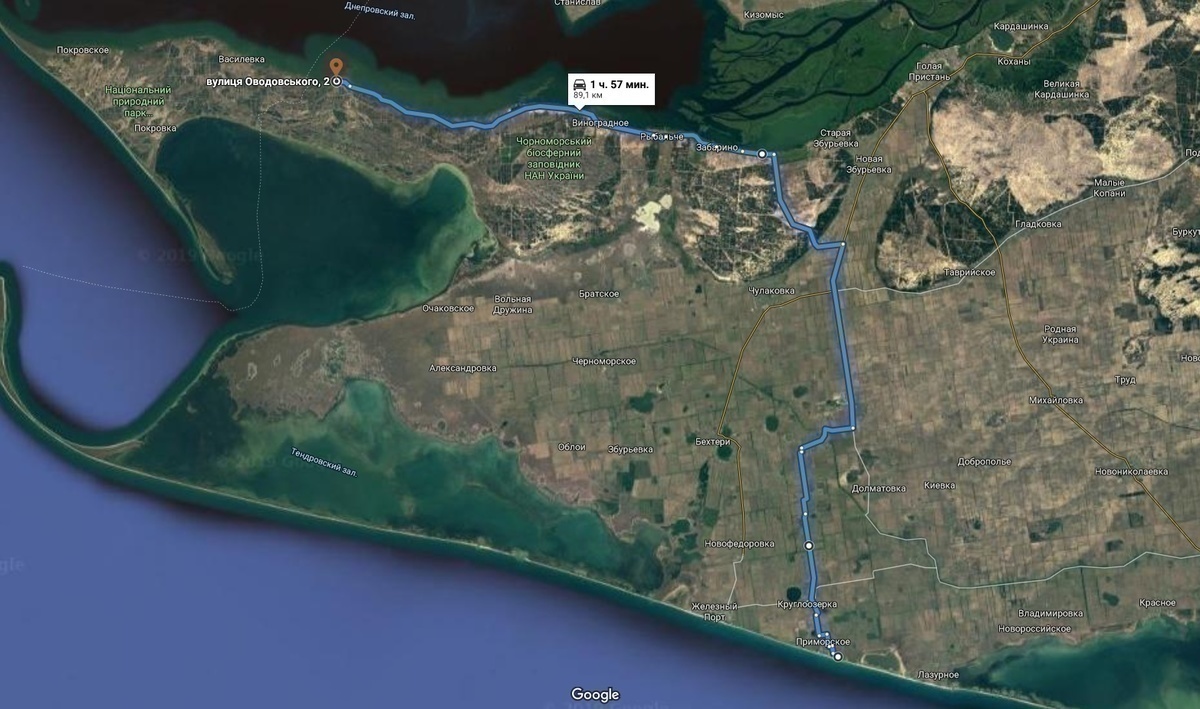 As always, everything is in the nuances. At the point before Novaya Zburyevka you shouldn't turn left if you are not looking for a harsh extreme. On the map it is marked with a red circle.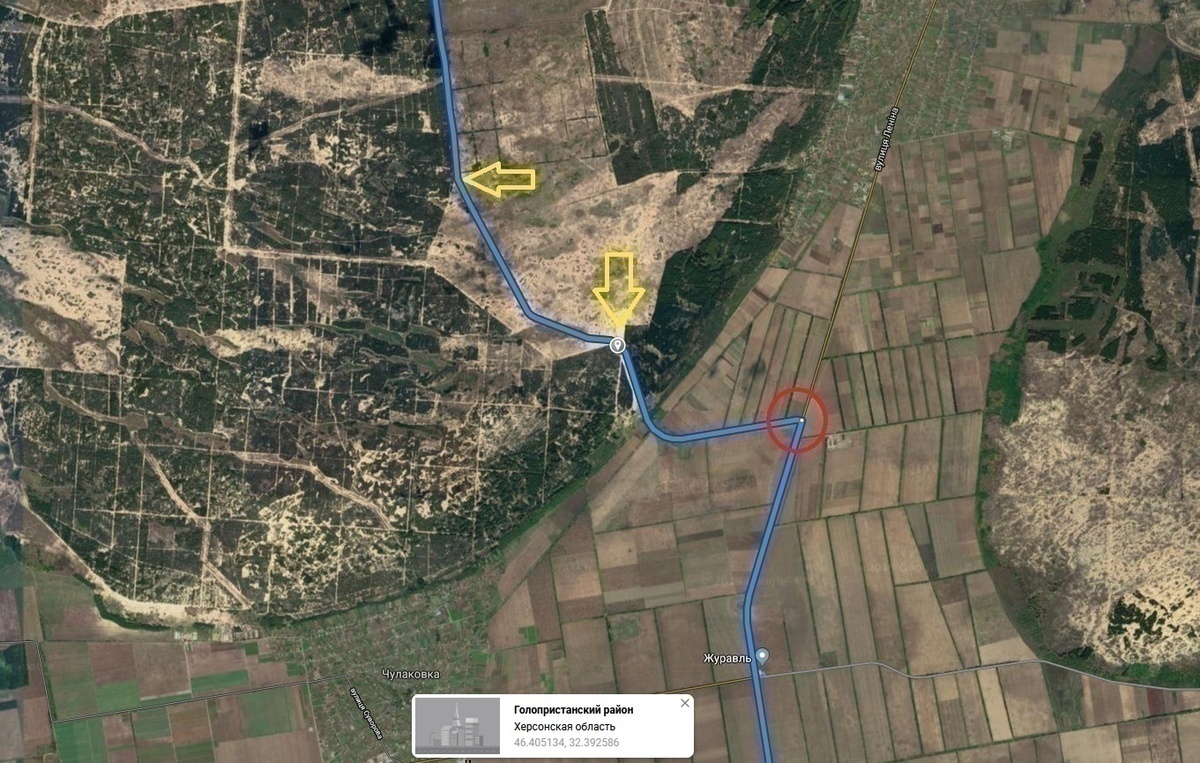 And between the yellow arrows – very nice sand… to the middle of the Patrol wheel. Such a beautiful one! Yellow, loose! At first, after the turn, everything is fine – a dense sandy road – nothing special. The main thing is not to get off the road if possible. And then suddenly loose sand begins. Everything would be OK – for Patrols this is not a problem. This is a problem for Scyf. More precisely, for a Patrol with a Scyf instead of an anchor. Its small narrow wheels make it not just an anchor… We drove out of there, did not spend a lot of nerves or a lot of time, but we had to work a little)) And it was extremely unexpected! Just nice Google decided to take us a shorter way, greedy.
After passing the special stage, another difficulty begins – the former asphalt road. This is a terrible place, which seems to have no end, no edge… A huge number of small (sometimes large) holes, but deep. It's impossible to go round. And forty kilometers like that.
At the entrance to the village, the signs "Guide to Pokrovka, telephone …" appear on the poles. Such an inscription with similar perseverance is alarming. We twisted a bit, found a micro-shop, drank tea and called this guide. Since, despite photos with crossovers, there is information about quicksand on the peninsula. The guide arrived, we talked, agreed that we would leave Scyf with them. Overloaded everything, we needed in the car. The guide took about thirty dollars from us for his services. He rode quite slowly on his Isuzu Trooper, and we recorded the track.
He very persistently offered us to call him back to us, otherwise "everyone is so smart, and then pulling them out…"
One way or another, we got to the place safely and didn't see anything worse than that piece of Oleshkovsky sands that we drove into on the way to Heroyskoye. And even nothing like that.
Camp was not at all in the place indicated on the camping site. On the site it is marked at the western end of the island (near Pokrovskoye), and we were in the south in the middle (near Pokrovka). The guide with the owner of the campsite figured out with themselves where to take us over the phone.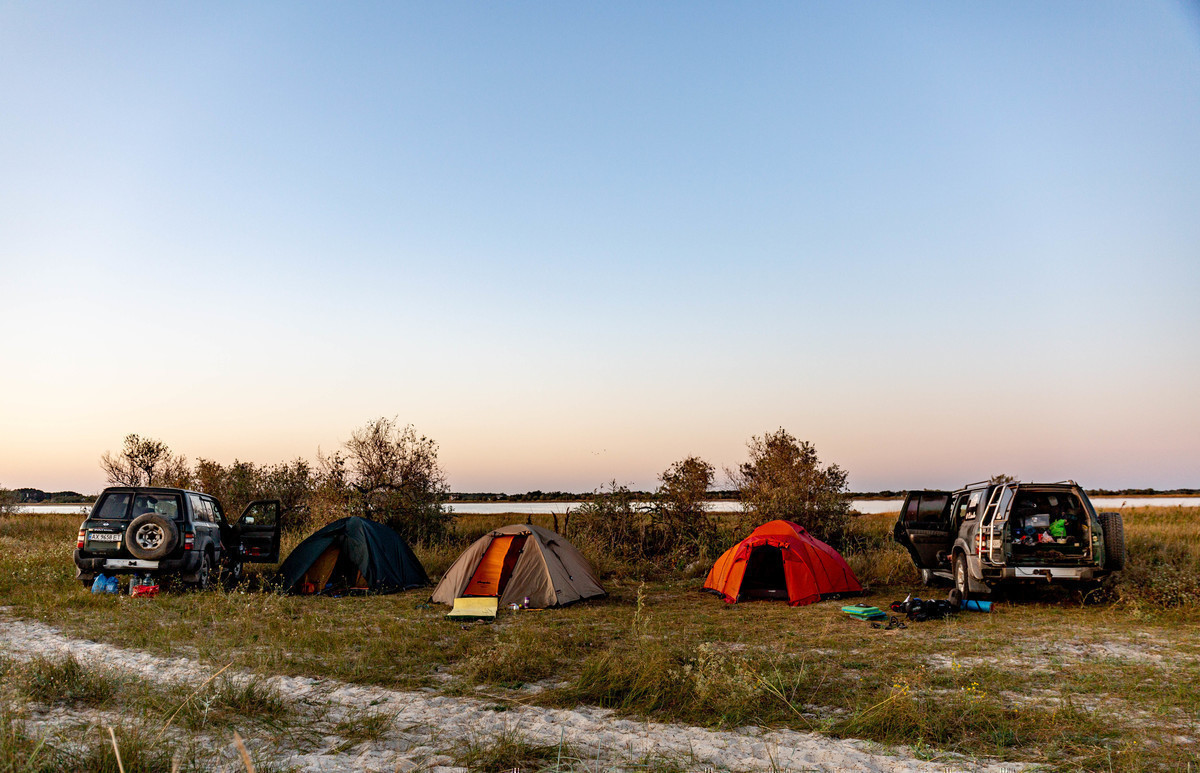 The shore itself is very good, beautiful. Camping consists of a central awning (well, I don't know what else to call it))), a kitchen and several wigwams.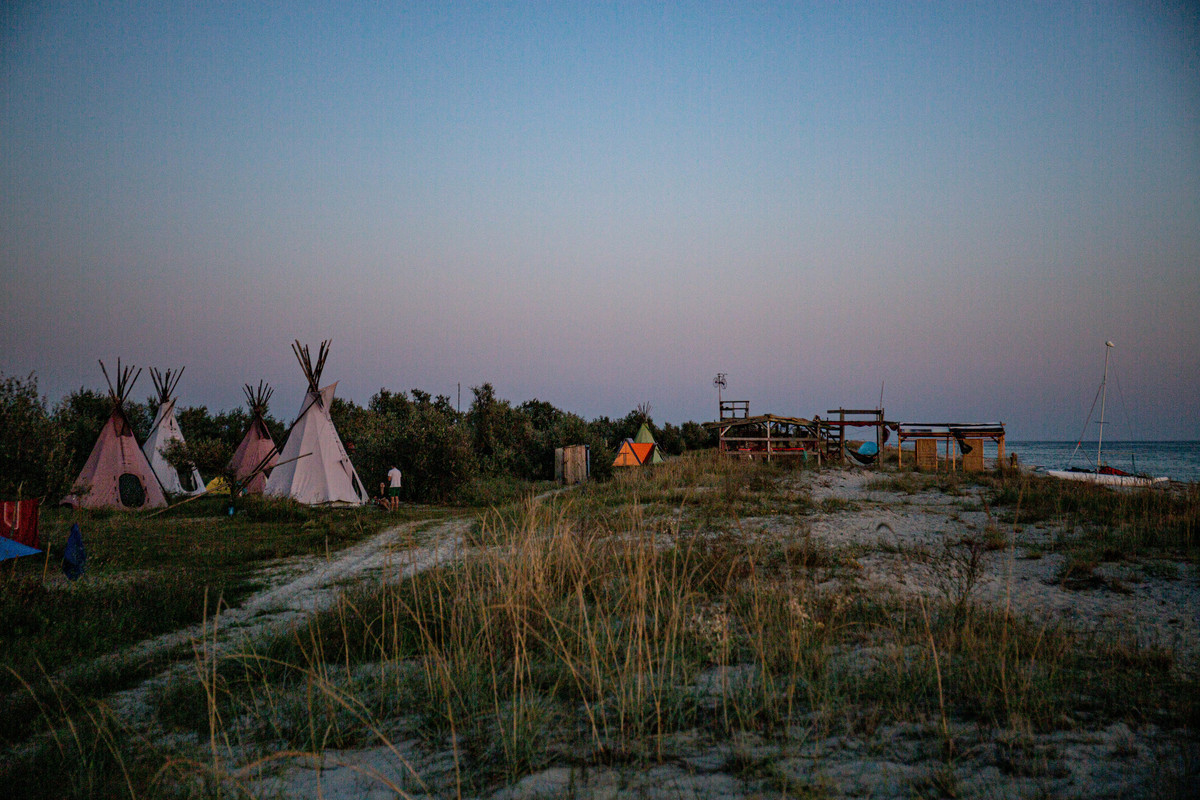 Tents can only be set up behind the surf (behind the path) – these are the requirements of the administration of the Black Sea Biosphere Reserve. There is no problem with this – tents are not five meters from the sea, but fifteen)) You can't make fires – you can use a gas-jet. The campsite has a kitchen serving simple meals such as buckwheat and meat. Edible and the portions are not very small, for a fairly sane money. The problem can only be the love of loud music from the owner of the campsite. They turn on music loudly only in the evening, but the repertoire can be very different – good old rock, lounge or acid… all depends on how lucky you are. Everything is simple with electricity – during the day a small solar panel works for the needs of the kitchen, and with the sunset the generator is turned on – then you can charge an uncharged one.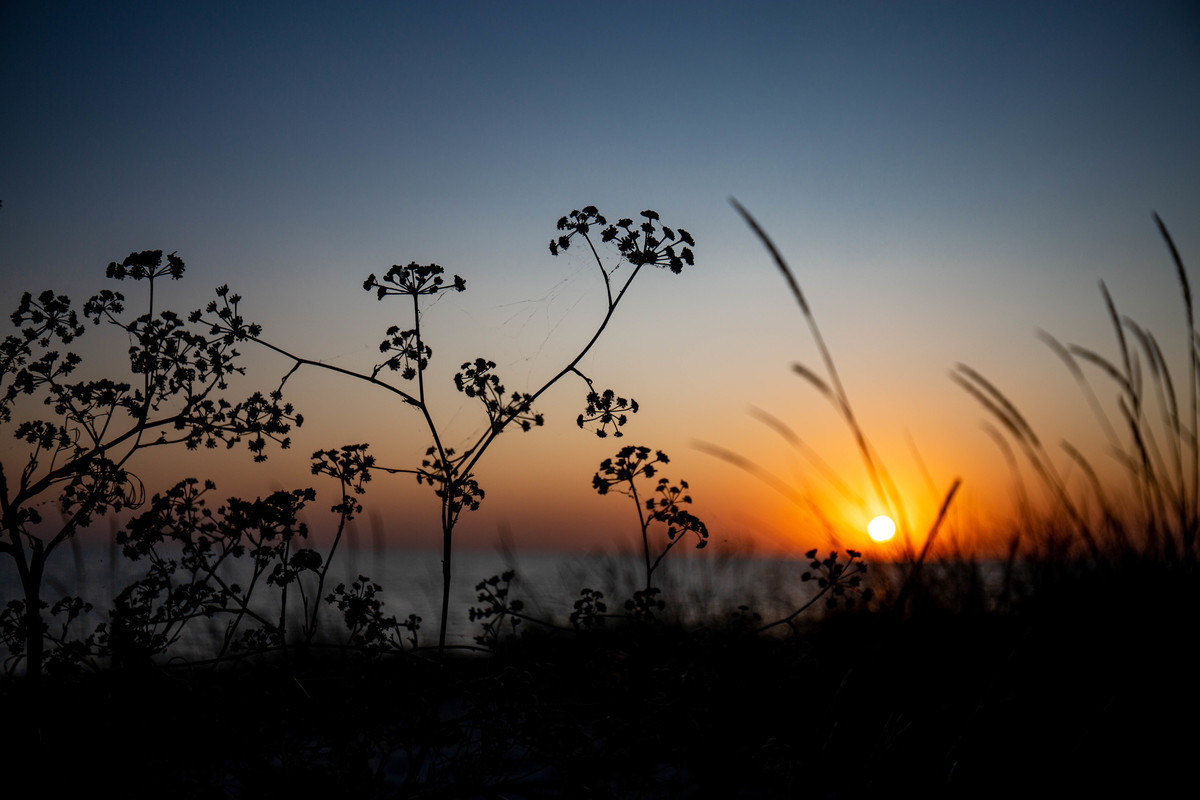 But if all the stars got in the right sequence (the music matches your tastes, you are at a sufficient distance from it, your neighbors are not partying loudly ..), then the evening can turn out to be simply unforgettable)))
The next morning we decided to find out from the locals where you can pick up rapans. But they don't know… Attempts to simply dive from the beach to the maximum (for the lungs) depth – they didn't give anything. The bottom is bare and empty…
This day was probably the most lazy – we just lay under an awning, swam in the sea and sometimes dozed off. In its own way, it's even cute, but if not more than one day)))
And the evening was again beautiful and amazing))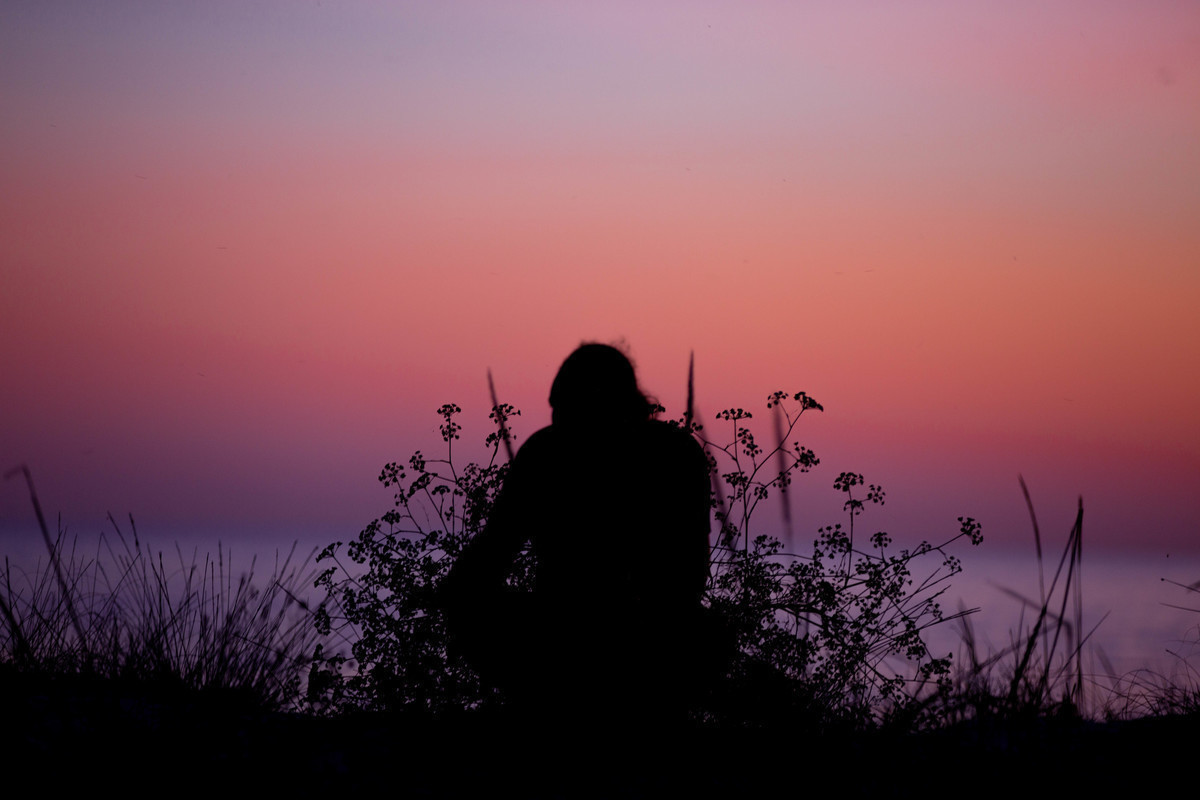 We even tried to photograph the stars, as this place is one of the most unlit in the area.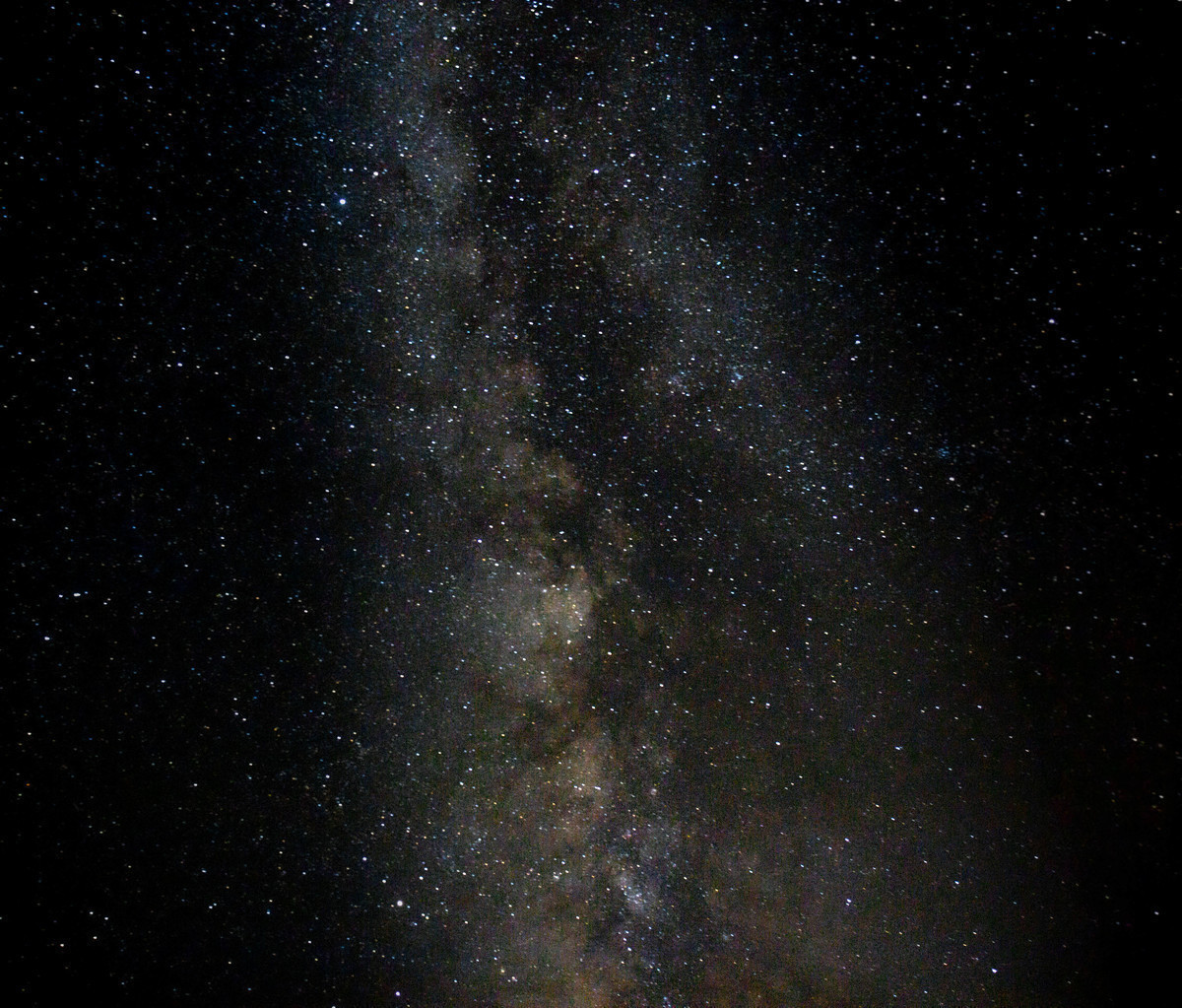 And we even didn't had noisy neighbors)))
The next morning we packed up and drove further along the route. We didn't call the guide – we decided that we will do it by ourselves)) And we were right))) Although the google map went crazy trying to build a track across the lake or some other wild places that it thought we were driving on, but a good memory and approximate landmarks helped us get to the village without incidents. But everyone, who wanted, turned the steering wheel along sandy roads and embankments, forests and dried salt marshes with pleasure))
On the way there is a lake called Black Drought. Black dried trees stick out in the middle of the lake.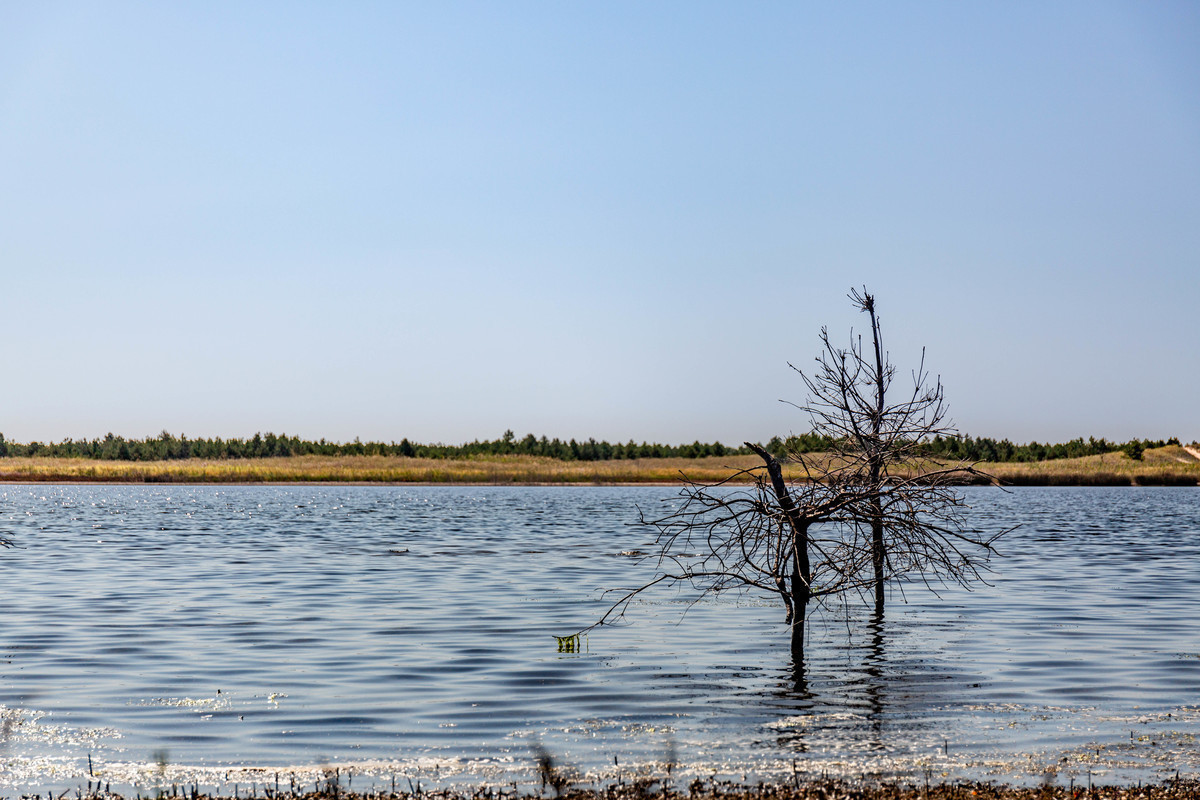 There are generally non-standard and rather archaic place names))
We stopped and took our Scyf and rattled on. We even tried to find out from the locals whether they had any secret other road along which they reach the mainland)))
Our further path had several options. We have chosen the simplest and most comfortable. We went to Odessa. On the way, several more objects were planned.
On a Google map I saw a couple of sunken ships, and along the way was "the Kherson Grand Canyon. So it was called on the map.
Ships were not the most interesting. Just rusty cargo barges.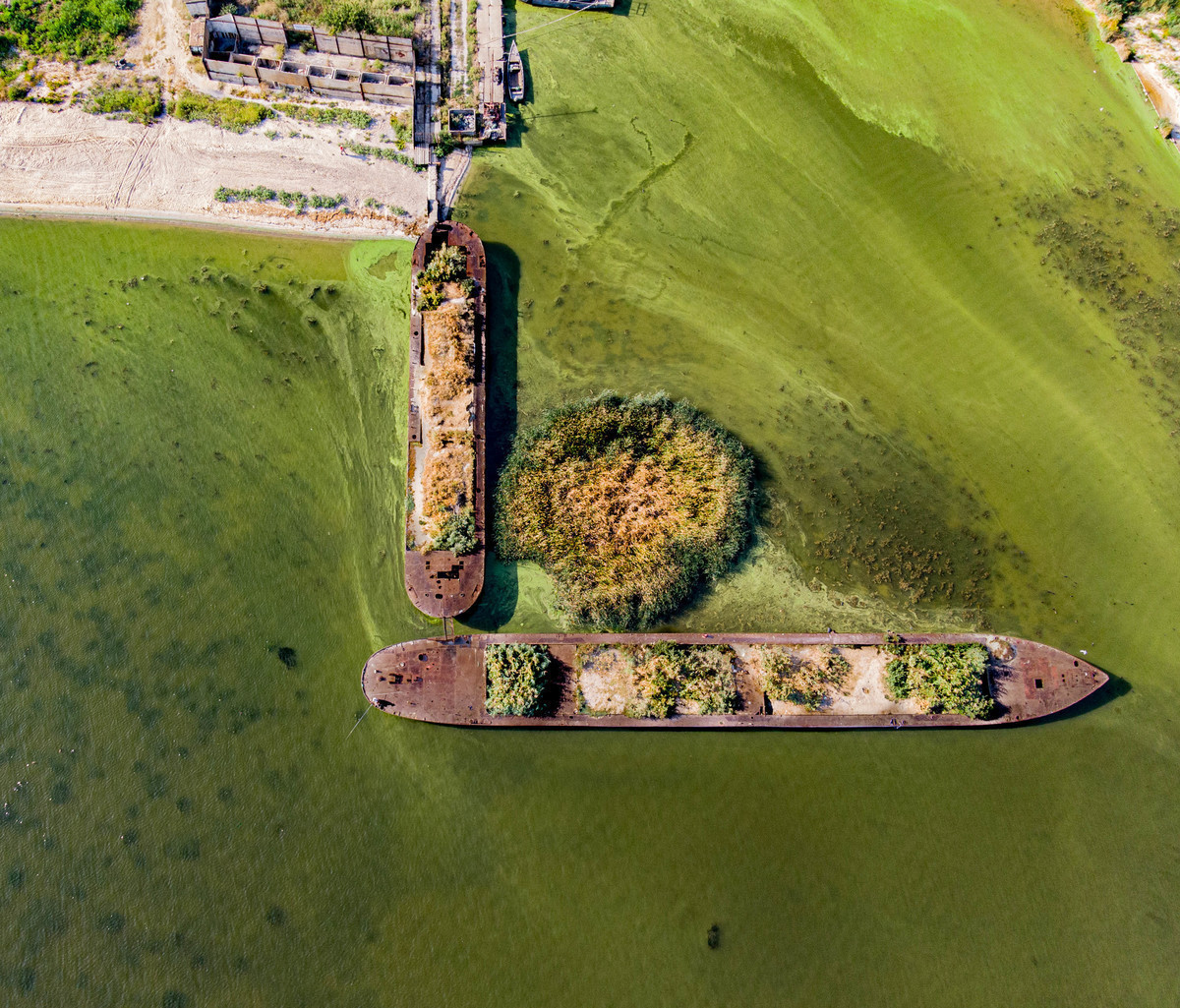 Next to them is a shell beach and private houses. And that's it.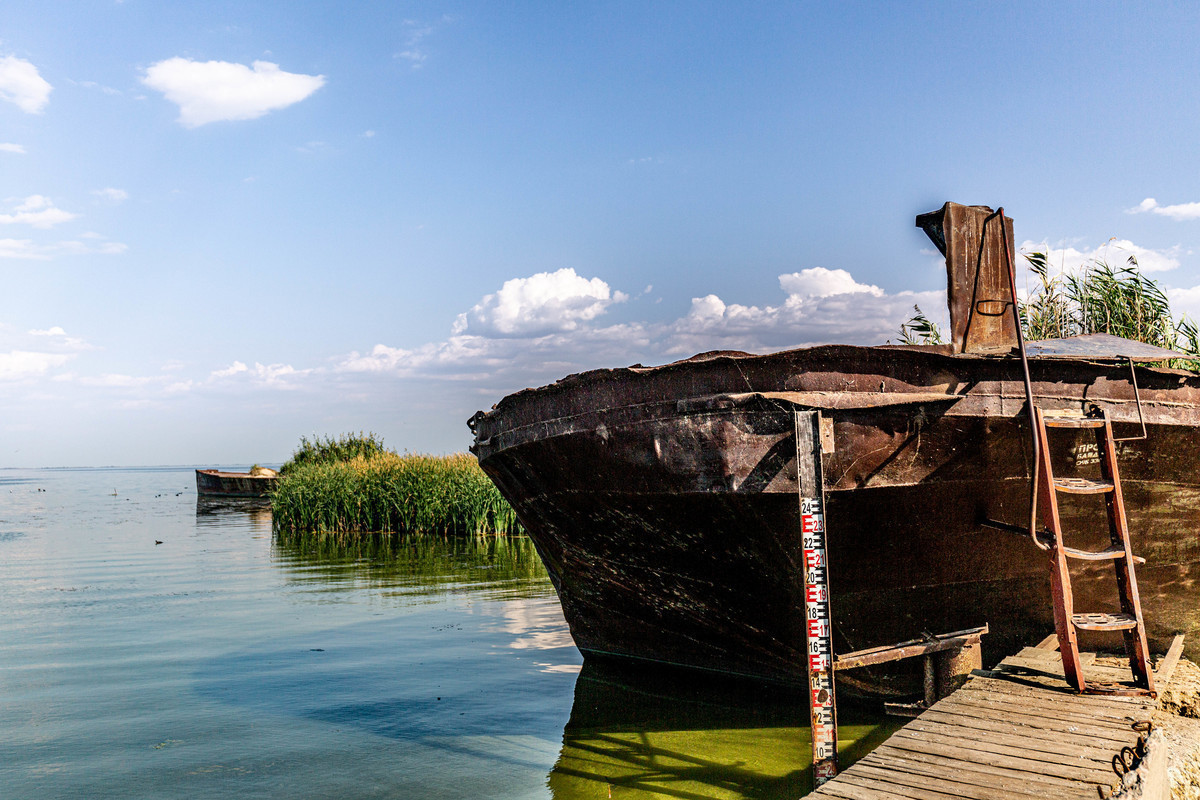 We sat down and drove to the Grand Canyon.
Nothing foreshadowed the canyon .. somehow it can be described)) Going across the field, the road turns and you bump your nose into the road going down. With sheer walls, loops and other beauty))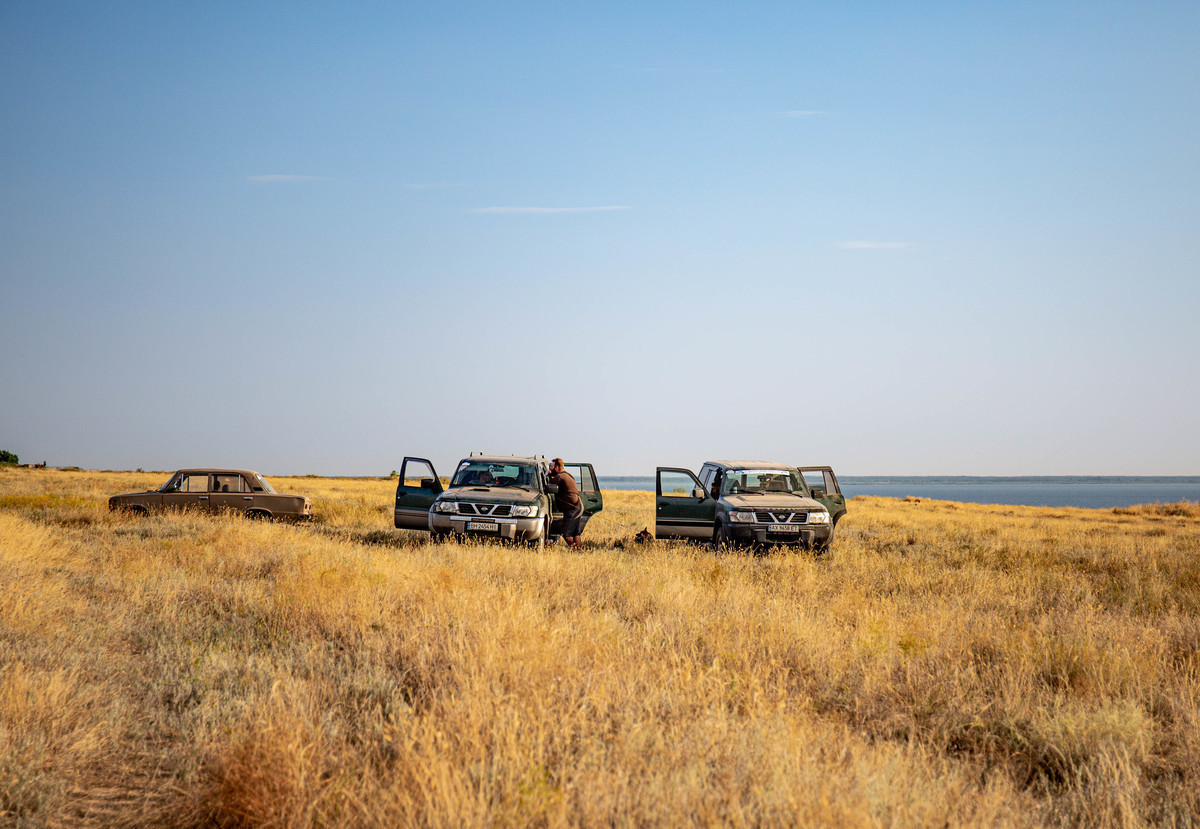 Is this where you can see a hint of a canyon?))
And it is there!))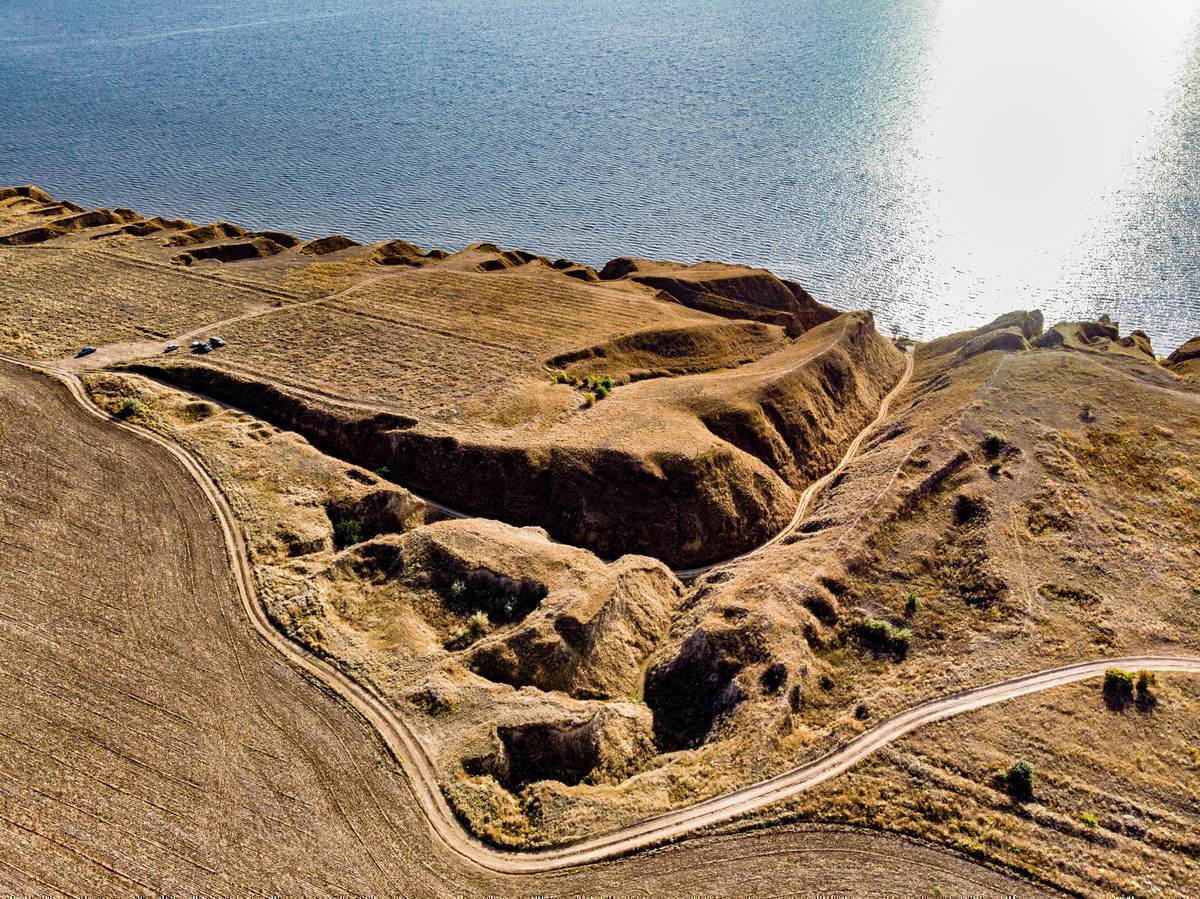 Here is such a small but cool fold of land))
Naturally, we could not stop ourselves from going down! And even an observation deck was found!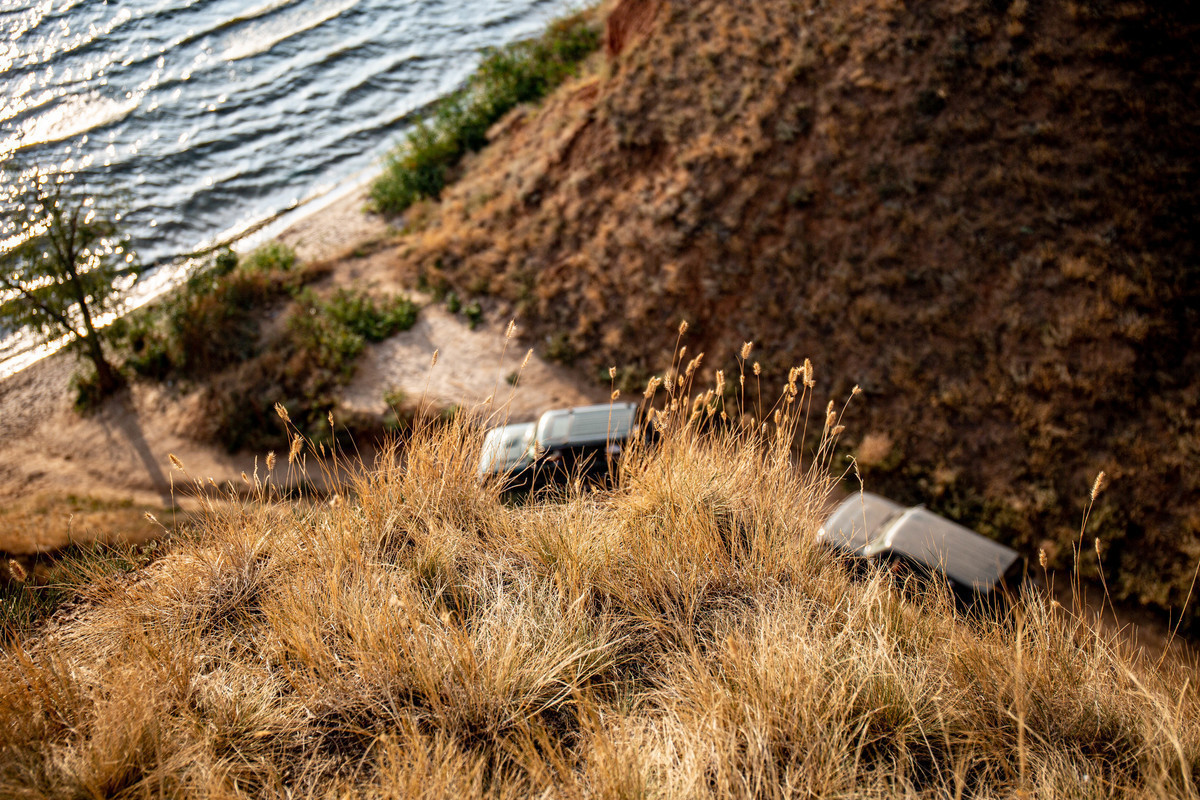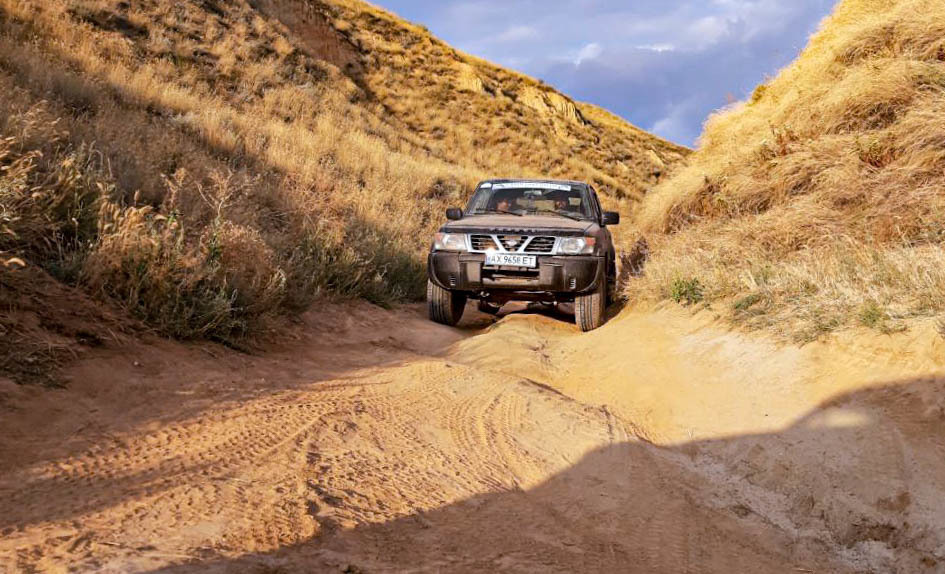 Had a ride, happy! We stand … and we see that we again punched a wheel somewhere with reinforcement .. Here, just a laughable hysteria began. "What? Again?"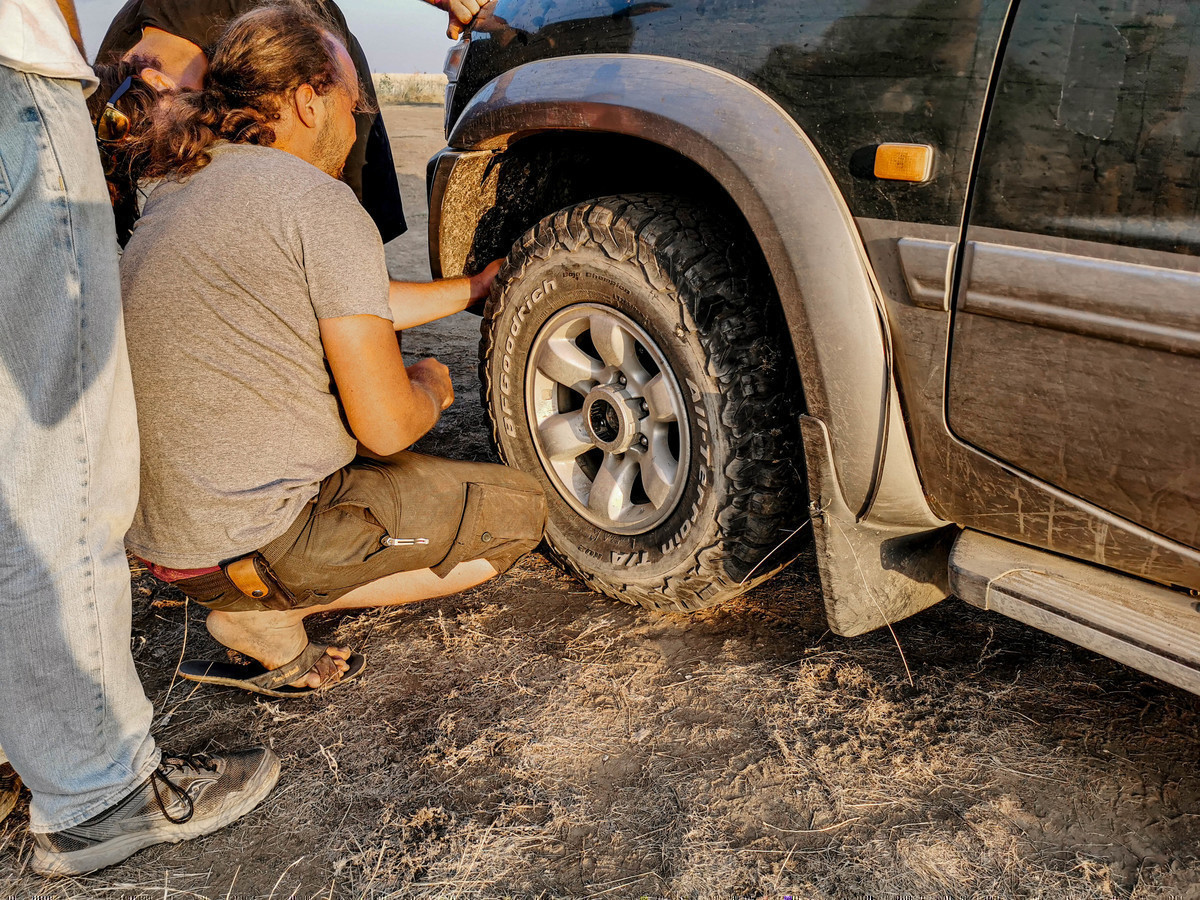 Personally, I stayed near the car, and the guys went to look for tire fitting. In the nearest village they've been said that there may be a tire service in Stanislav. There's nothing there. It was decided to go to Nikolaev. There, the first oncoming tire fitting turned out to be closed, and the people who were crowding around it suggested where to get to the worker. Tire service is equipped in the garage of a residential building. To great joy, the man even came out after a loud knock and an alarm of Alabay type (the dog barked). The wheel was repaired, brought back. And also these kind and caring people brought burgers)) I don't know how they would have tasted in other circumstances, but at the moment it was very tasty)) Considering that there are 54 kilometers to Nikolaev, plus search, wait …
While we were waiting for them, some insects rustled absolutely incredibly .. I never heard such a thing .. very loud rustling and a feeling of absolute unreality of what is happening)) The most interesting is that these insects did not enter the circle of light. And rustled somewhere on the periphery))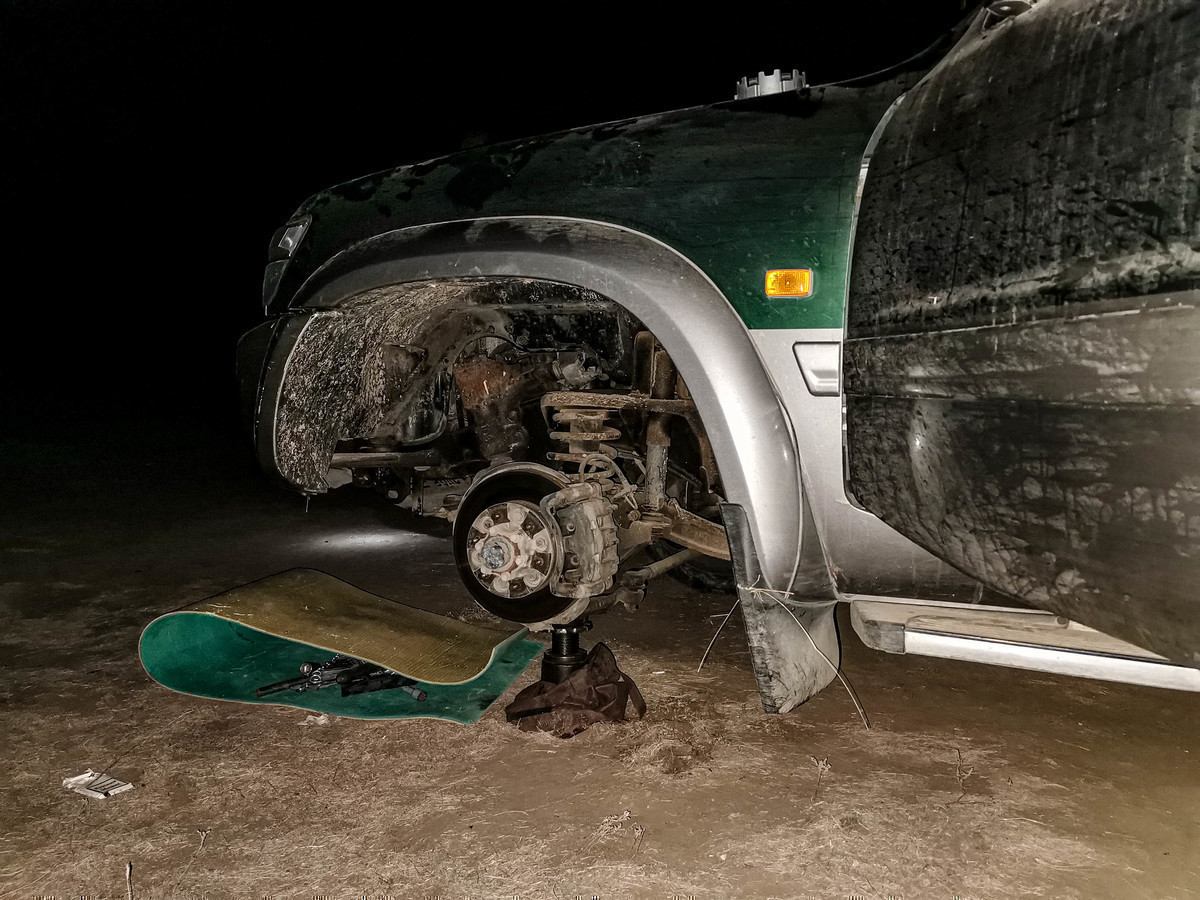 So it's late, but we are not giving up. We went to Odessa. We arrived late, all tired, drove one-by-one, because we were tired already.
We arrived, packed our things and went to sleep. And in the morning it turned out that in one of the cars the glass was knocked out and a forgotten tent was stolen from the seat… My brand new, pretty tent. Only once brought for a walk… It was a shame. Improving our Zen. We inhale thoroughly, exhale thoroughly, drink hot tasty tea after a hot shower and are going to go for a walk around Odessa.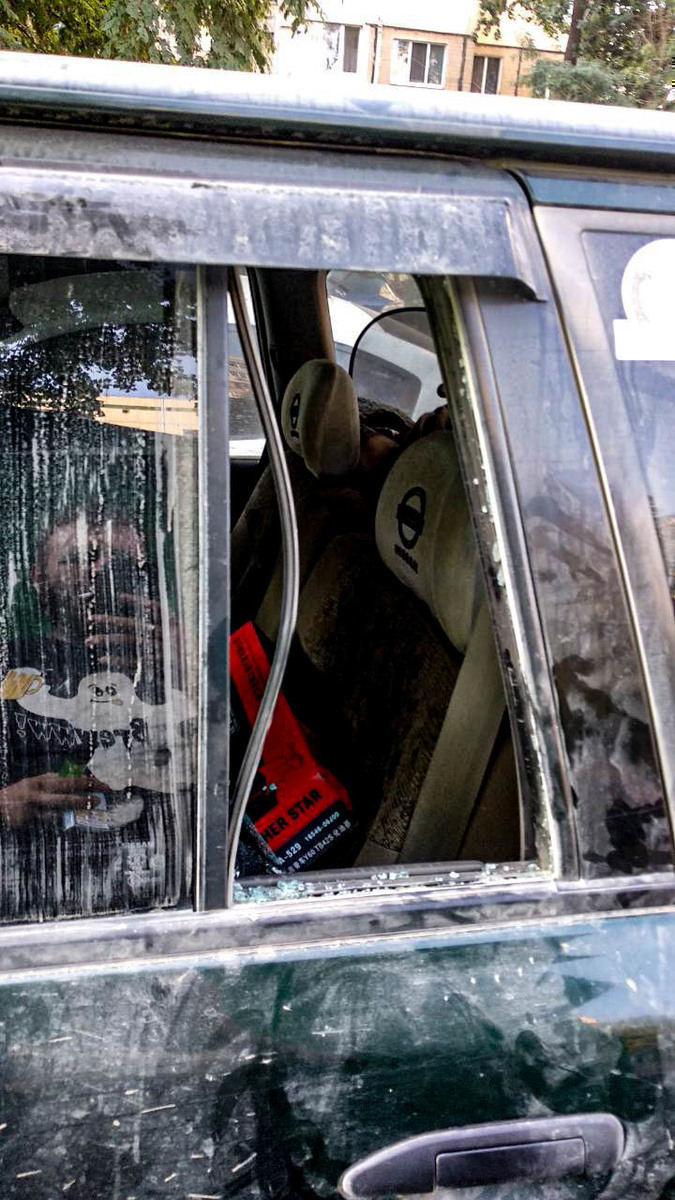 As it turned out, it was a holiday at this day in Odessa – City Day. Personally, I, as a representative of the "wild northern barbarians" (C), would not venture out on such a day in the city center. In Kharkov, such an event is accompanied not only by concerts and fireworks, but also by the phenomenal crowds of celebrated people. Well, often this all has bodily consequences. Naturally, from an excess of feelings)) But our hosts assured us that we can safely go for a walk.
And yes. People slowly walk along the boulevards, squares and parks, a lot of music venues, beautiful lighting, a warm evening – well, just a beauty and a sight for sore eyes!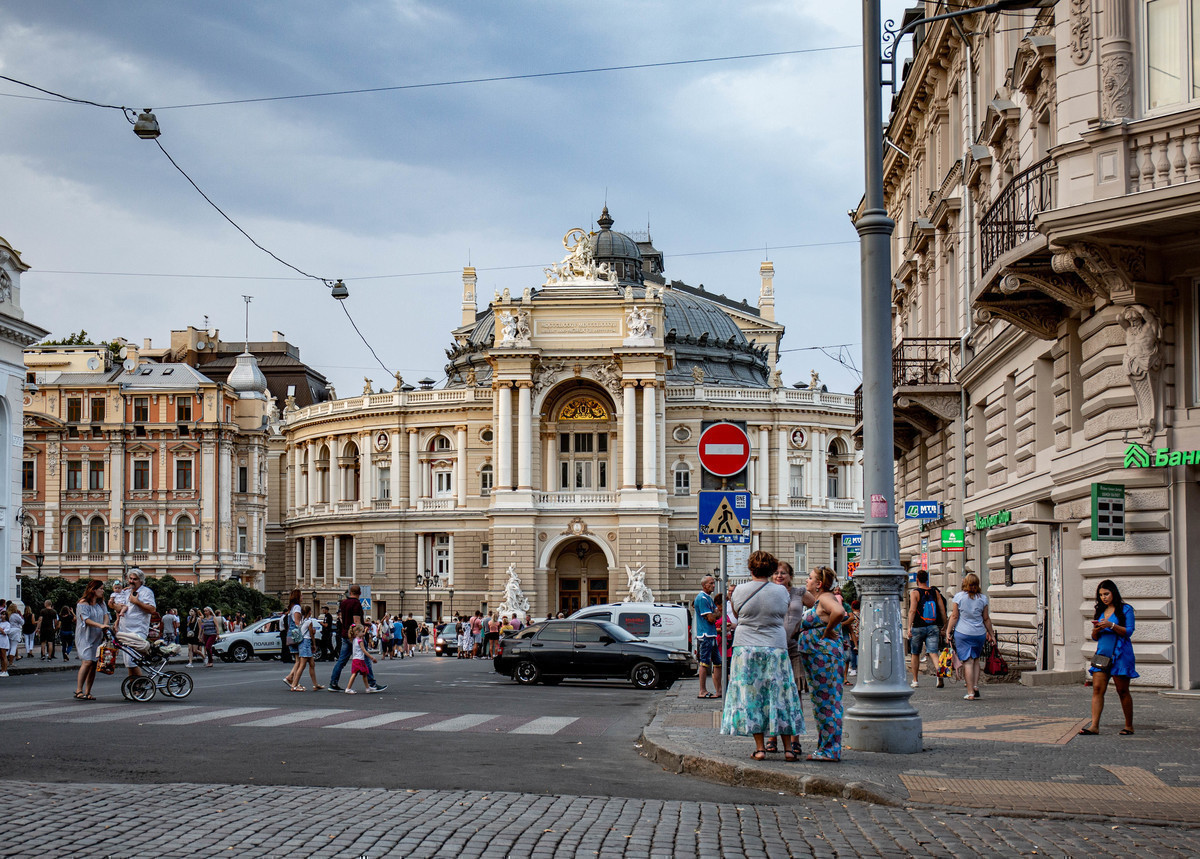 At the same time, we went to eat in one of our most favorite places in Ukraine – Momoyama – ramen bar.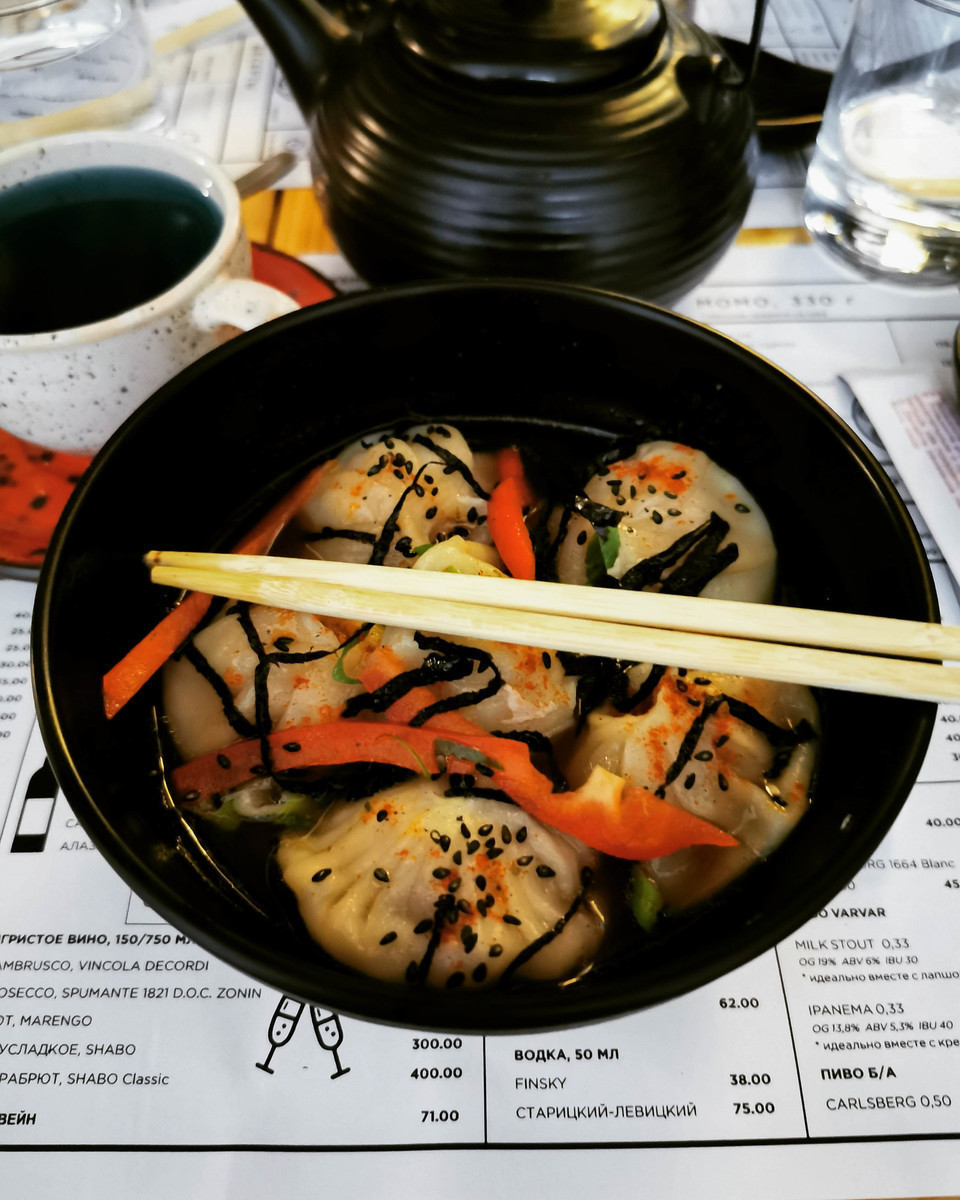 Tired, but happy, we went to bed, and in the morning we drove towards home. We got home without incident, but already at night. For a long time we discussed and remembered almost every day of our difficult journey)) Thanks to everyone who made up the company!
First Part.
Second Part.
Third Part.