Some time ago the clutch has stopped working properly – the pedal became way too soft, grasped only when pressed all the way down and made the car twitch.
It got slightly better when we added the braking liquid into the system, but not significantly. We decided to take a closer look when the spare parts would come.
So they did.
For the start, we demounted the old and poorly done engine mount and gave it a normal re-make – a new bracket and a new stuffing-box.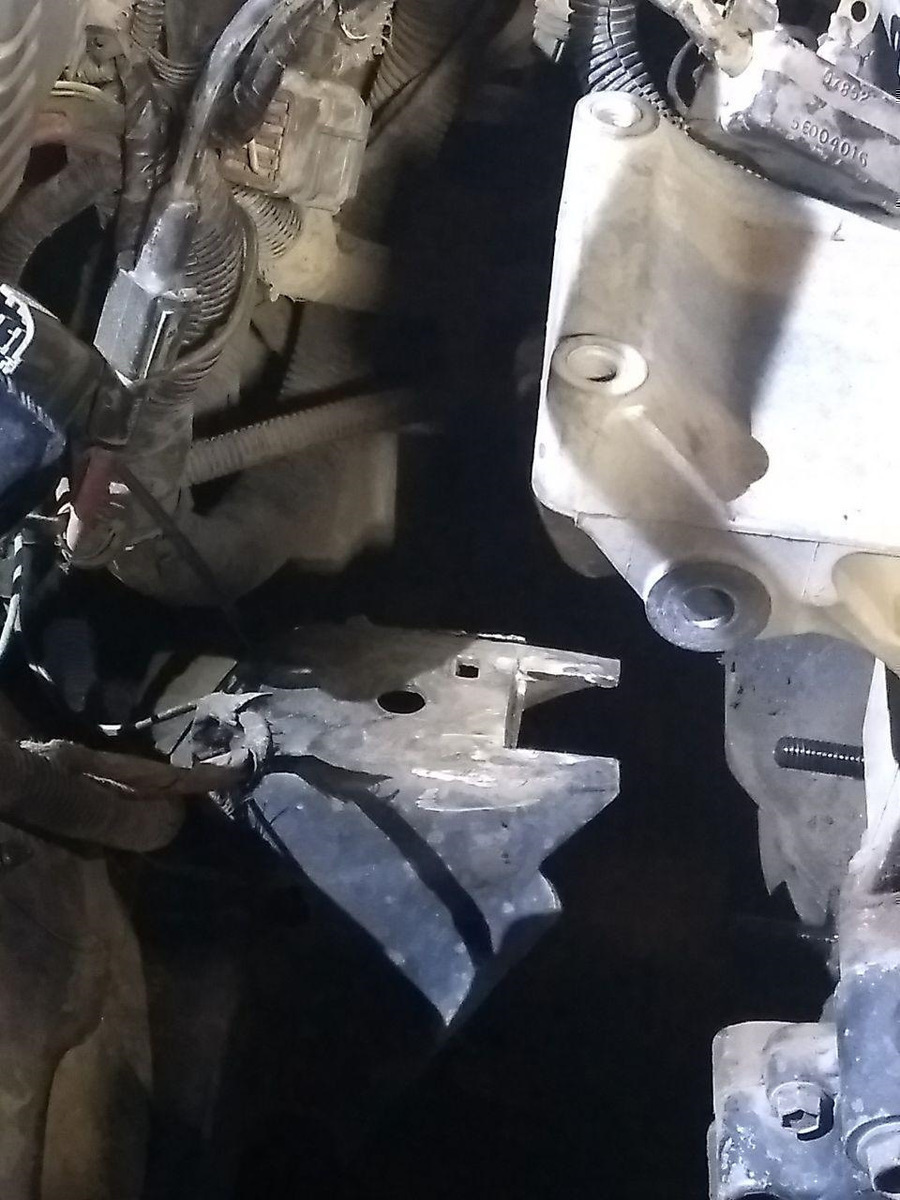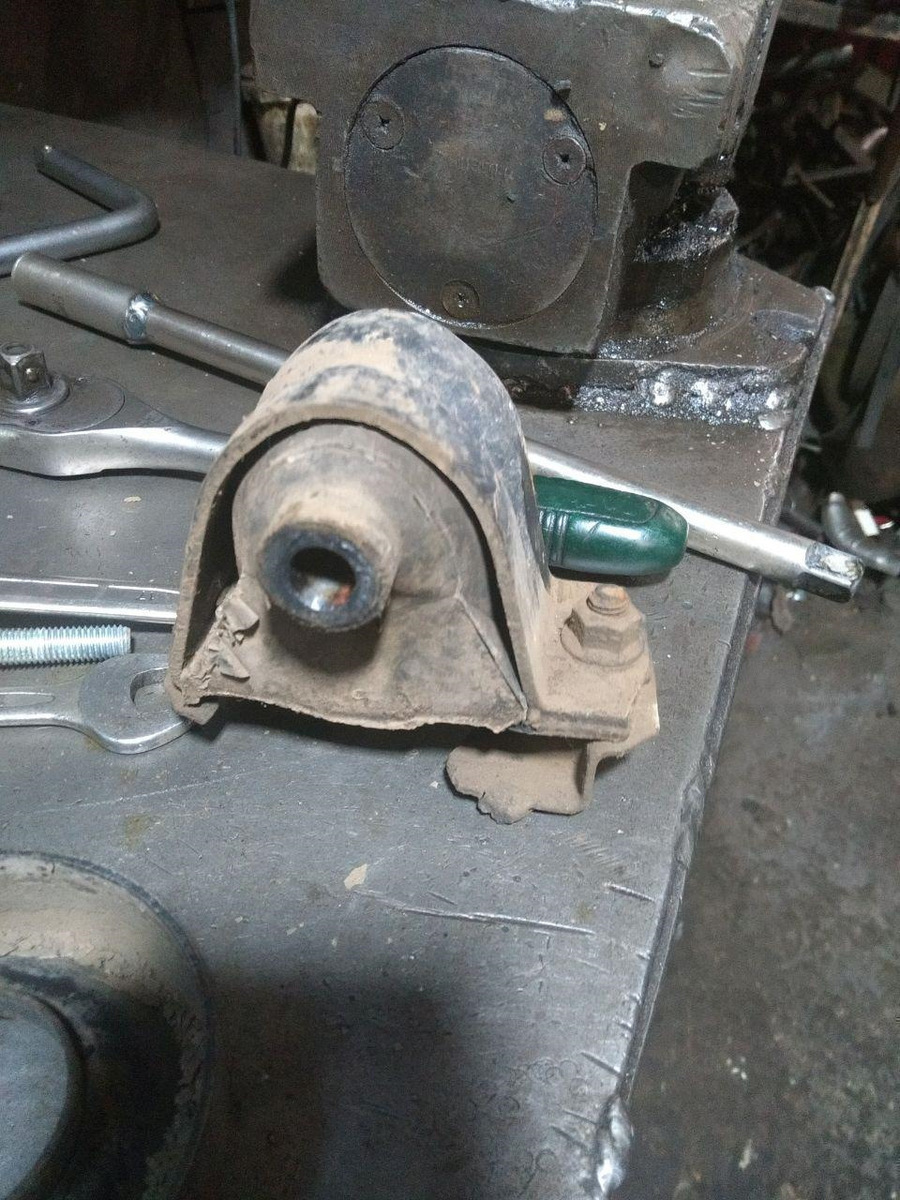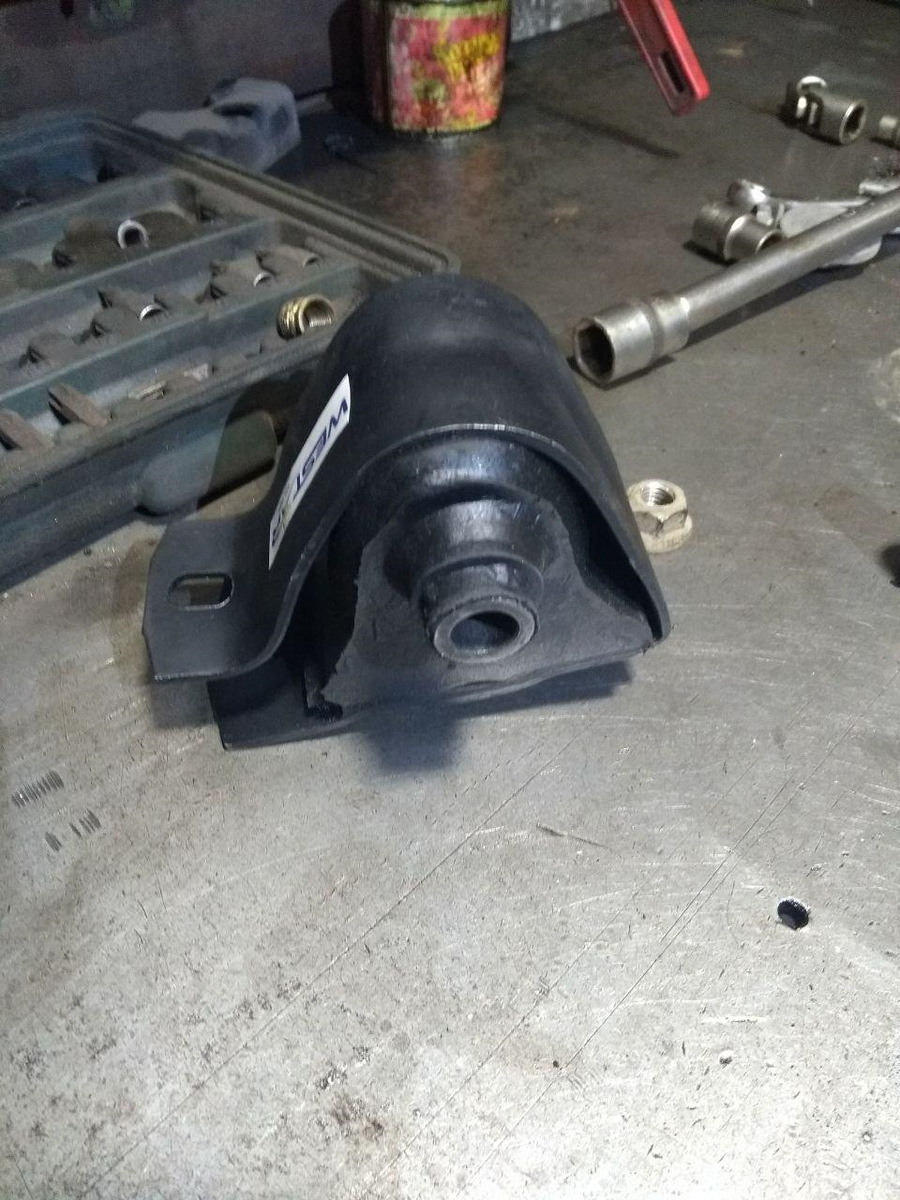 The new stuffing-box
As the transmission was taken off, we found out that:
— I'd managed to get water inside the box somehow, although I was sure not to cross any fords )))
— That was not leaking gasket, but clutch release bearing, that was completely done. Despite the fact that it has worked for less than 10 thousand…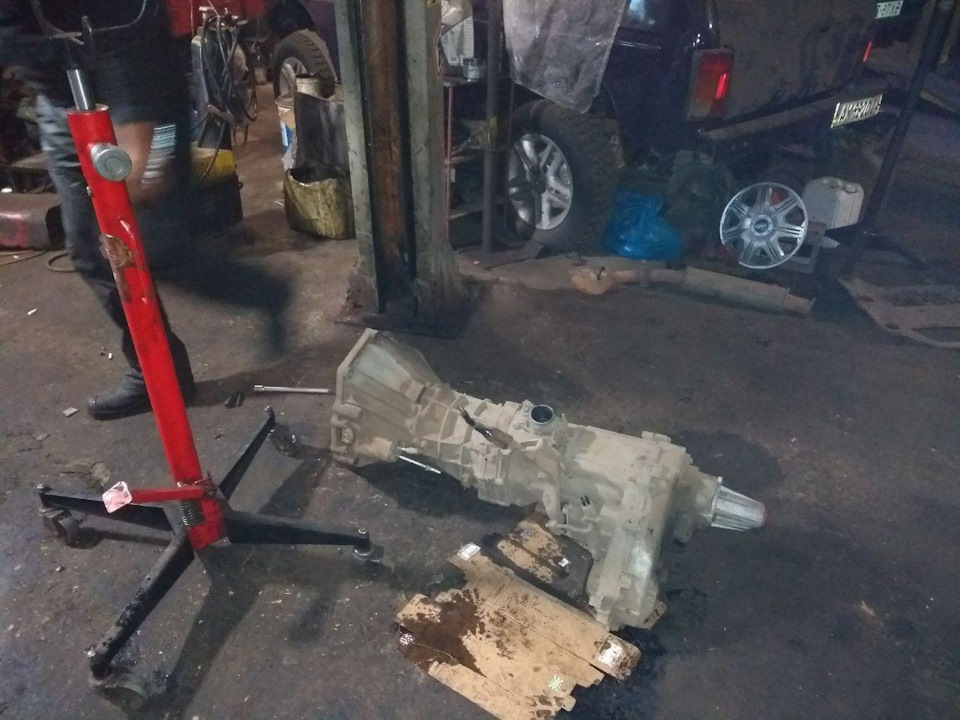 So we've changed the stuffing box since it looked pretty sad. We'd have to take it apart again later anyway: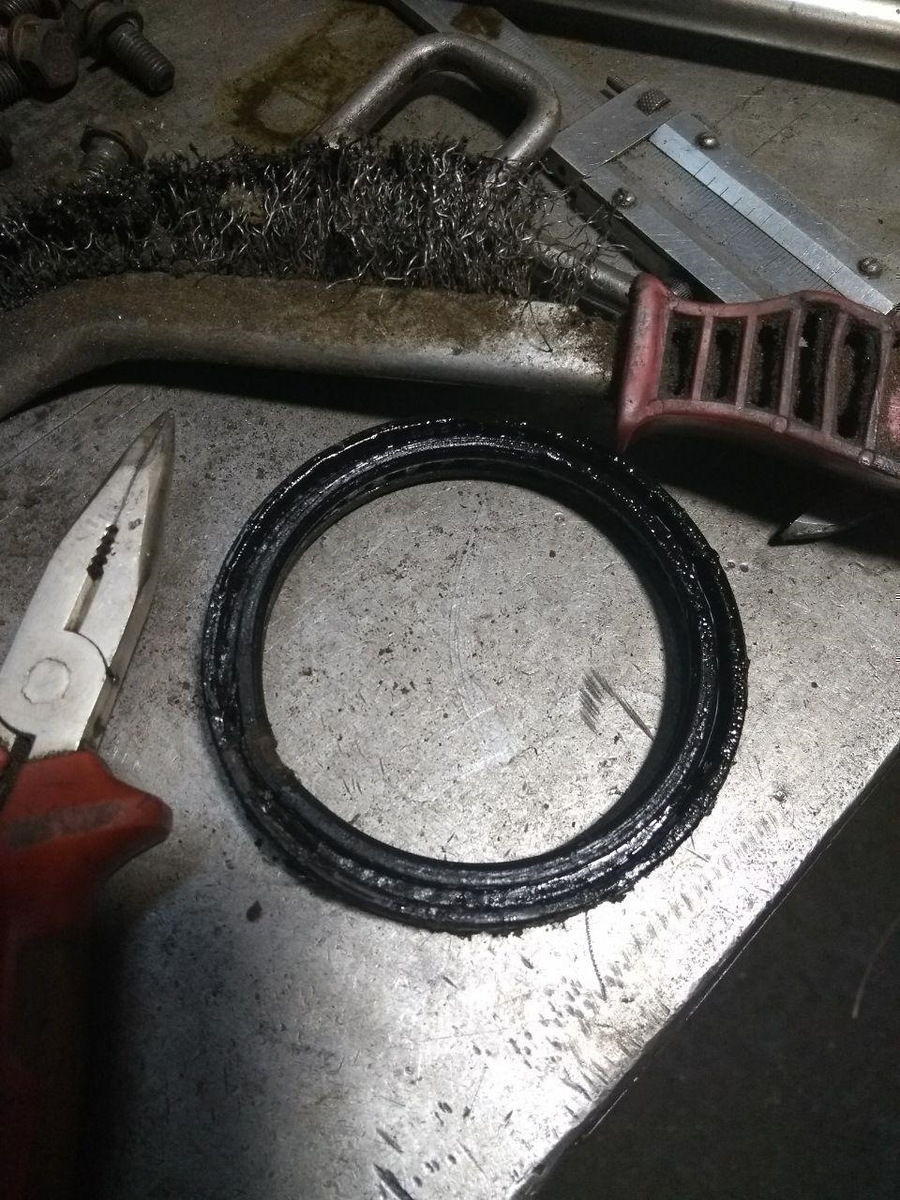 The old stuffing-box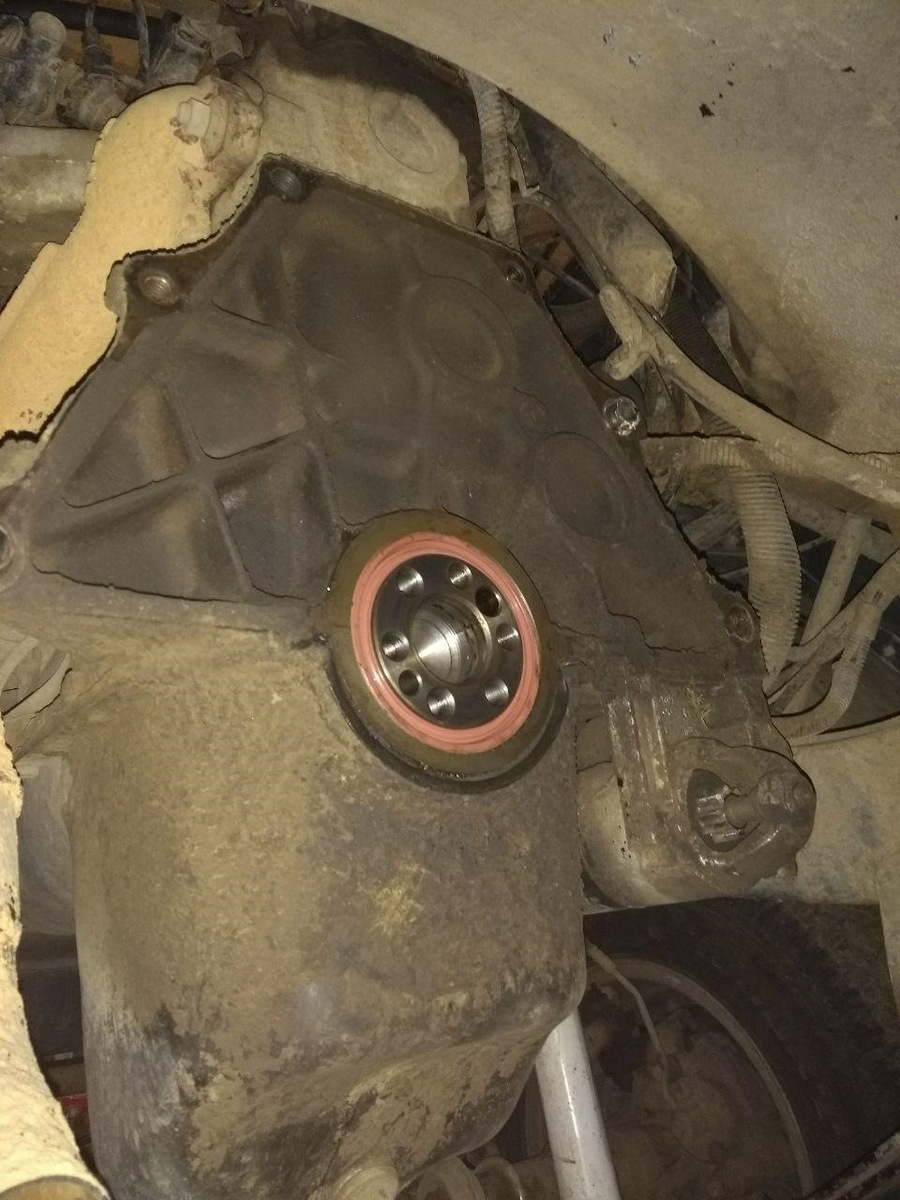 The brand new one
So now the Babe waits for the new releaser, because we've only found the LPR one nearby, and there'd been some situations with defective parts from this company lately.