On a visit to idols. Mount Kremenets, city of Isyum.
This trip happened because there was no sun for a couple of weeks, and then it suddenly looked out and we really wanted to go somewhere. But not far away. And so I remembered that many talked up about this mountain and it's time to visit it. The whole trip is about 300 kilometers – not much at all)
And so, having made such a lightning decision, I literally pulled out my friend by the scruff, put him in the passenger seat in Hedgy, and we drove off. How he manages to sleep in Hedgy – I don't know, although I had the same experience, but he slept almost the whole way. Except for the moment when he woke up and said: "somewhere there is a big cup of polka dots near the road, turn there." The cup was a pointer to a roadside café in the field))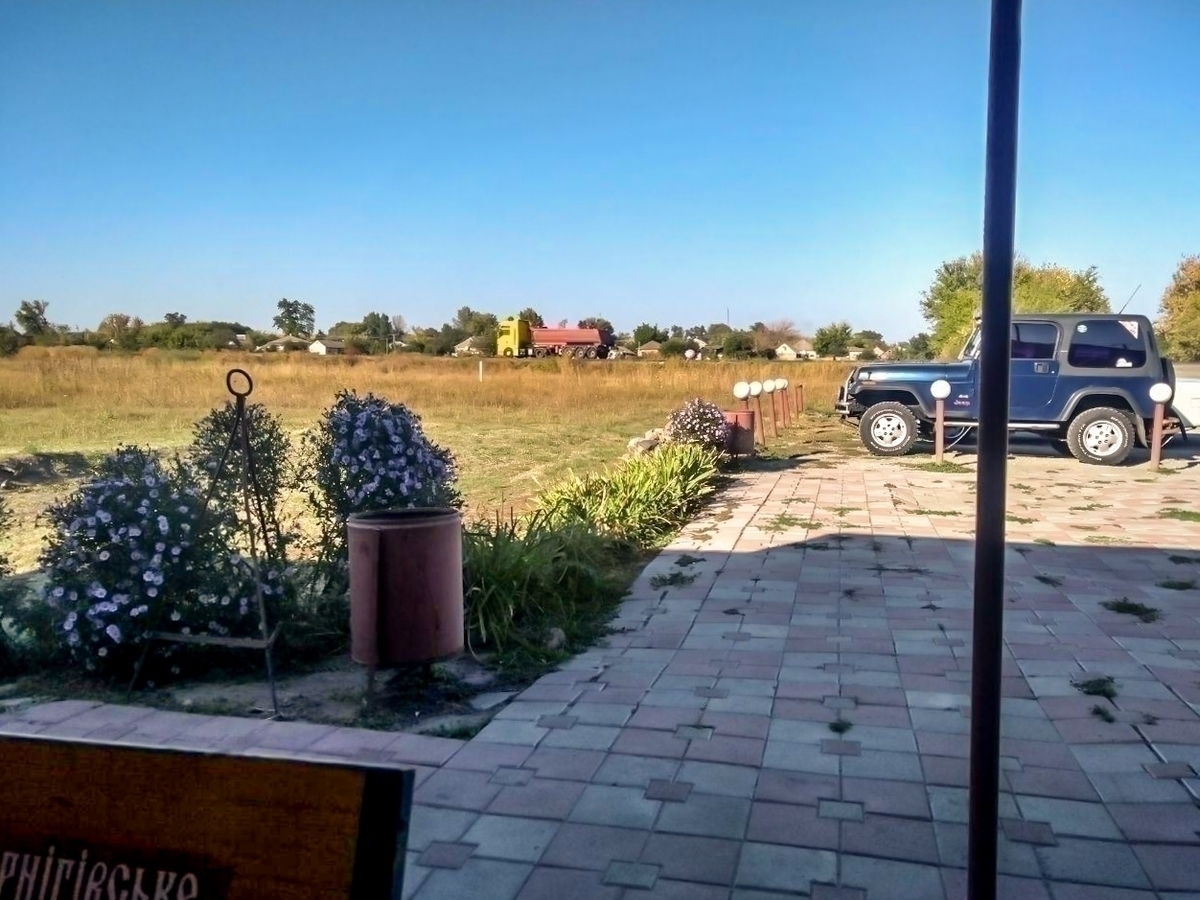 While the lovely lady was preparing food and tea for us, a red kitten came up and began to communicate in every possible way: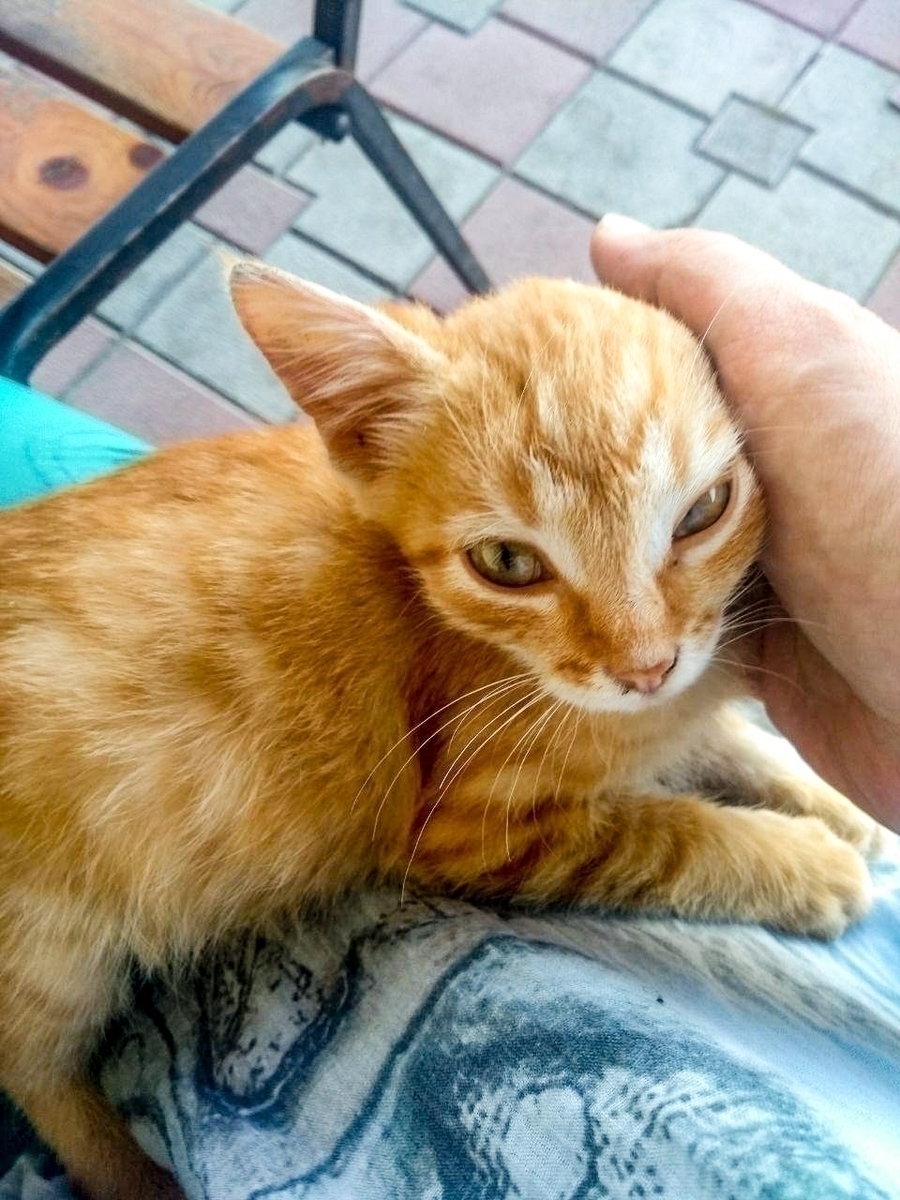 We shared food, said thanks to the lady for a very pleasant and satisfying meal and drove on.
As often happens with us, the navigator led us to the top from the back door. So, not to drive along a smooth gravel road 200 meters from the road, we drove along a completely broken rural road and at the end we climbed at an angle of 50 and the all 60 degrees in some places with ravines of decent depth (about 30 cm). Apparently, meltwater flowed from the top in spring – it can be seen that there was a lot of water. Maybe summer rains. In any case, it was not funny. And I could not believe at all that this was a public road. It was decided on the way back to look for a normal way. And of course, that was found))
Due to the fact that Mount Kremenets is the highest point for many kilometers around, it was always needed it as a stronghold and defensive fortress. For this reason, on top of the mountain, in addition to ancient idols (practically nothing is known abou them), there are several monuments related to relatively recent events. They relate to two world wars.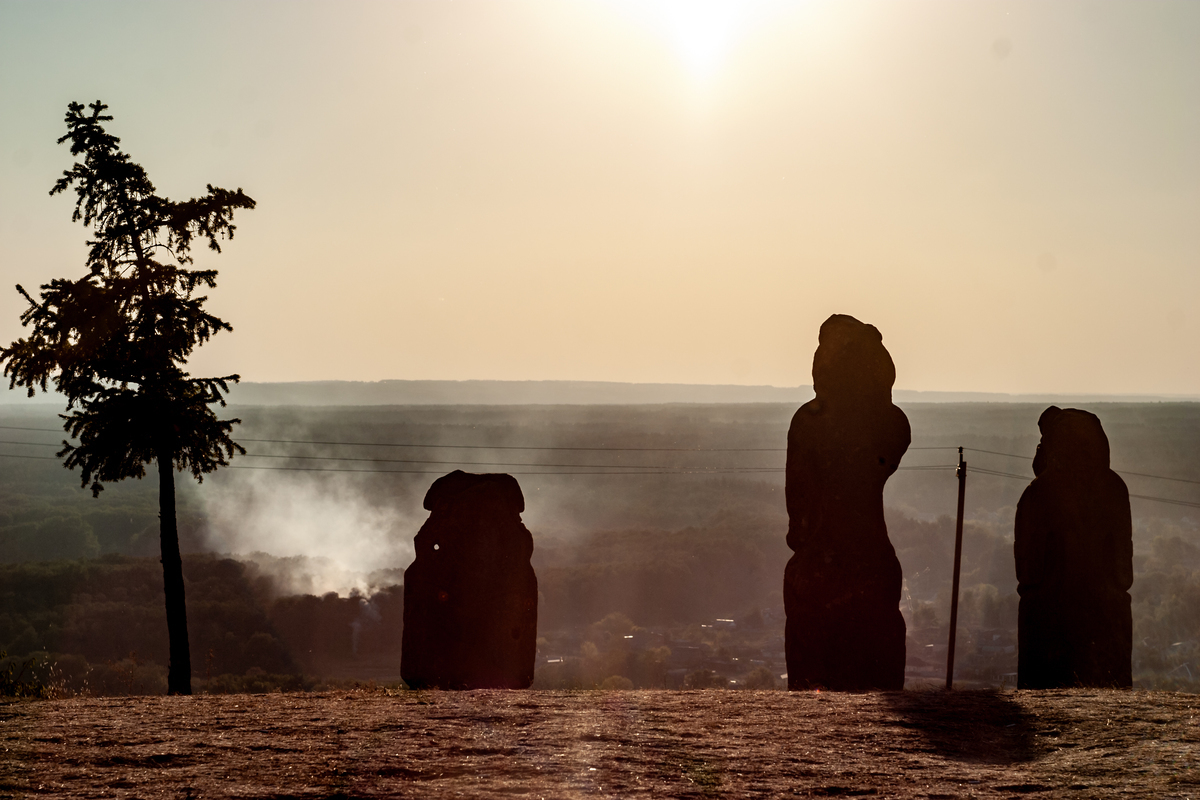 Idols themselves.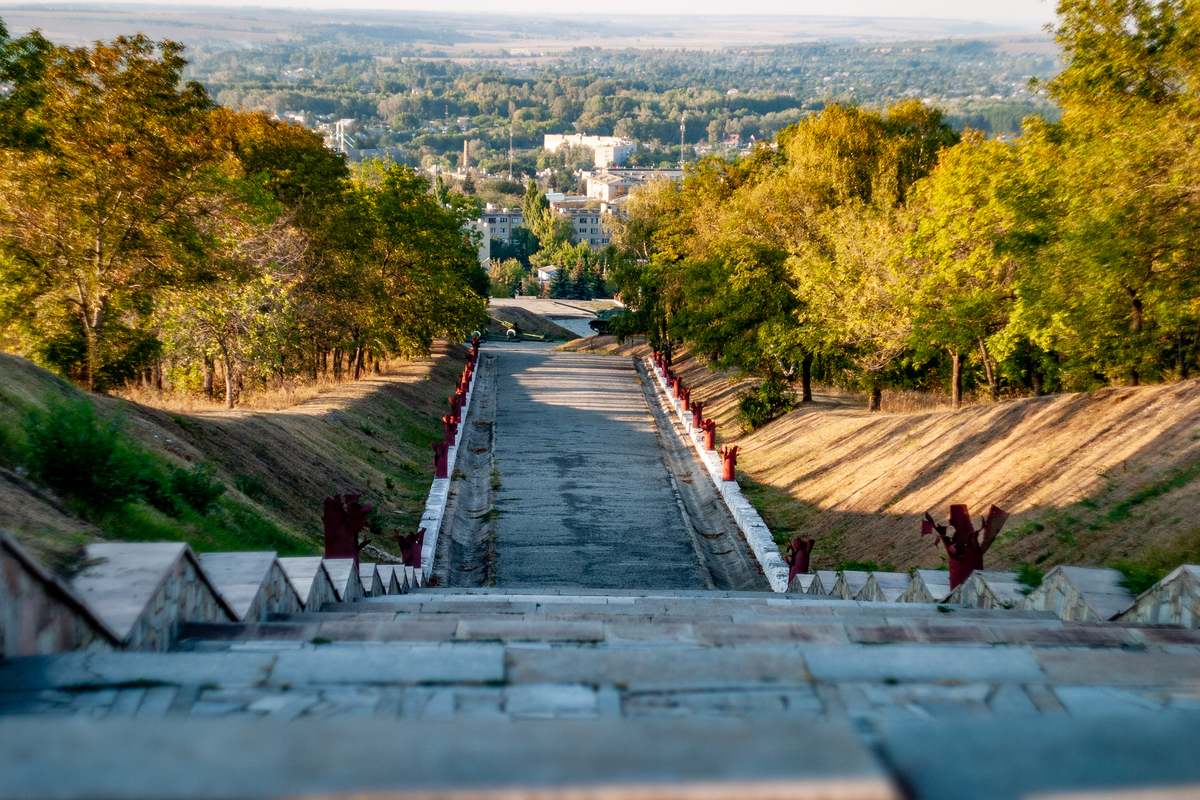 Alley in the park dedicated to military subjects.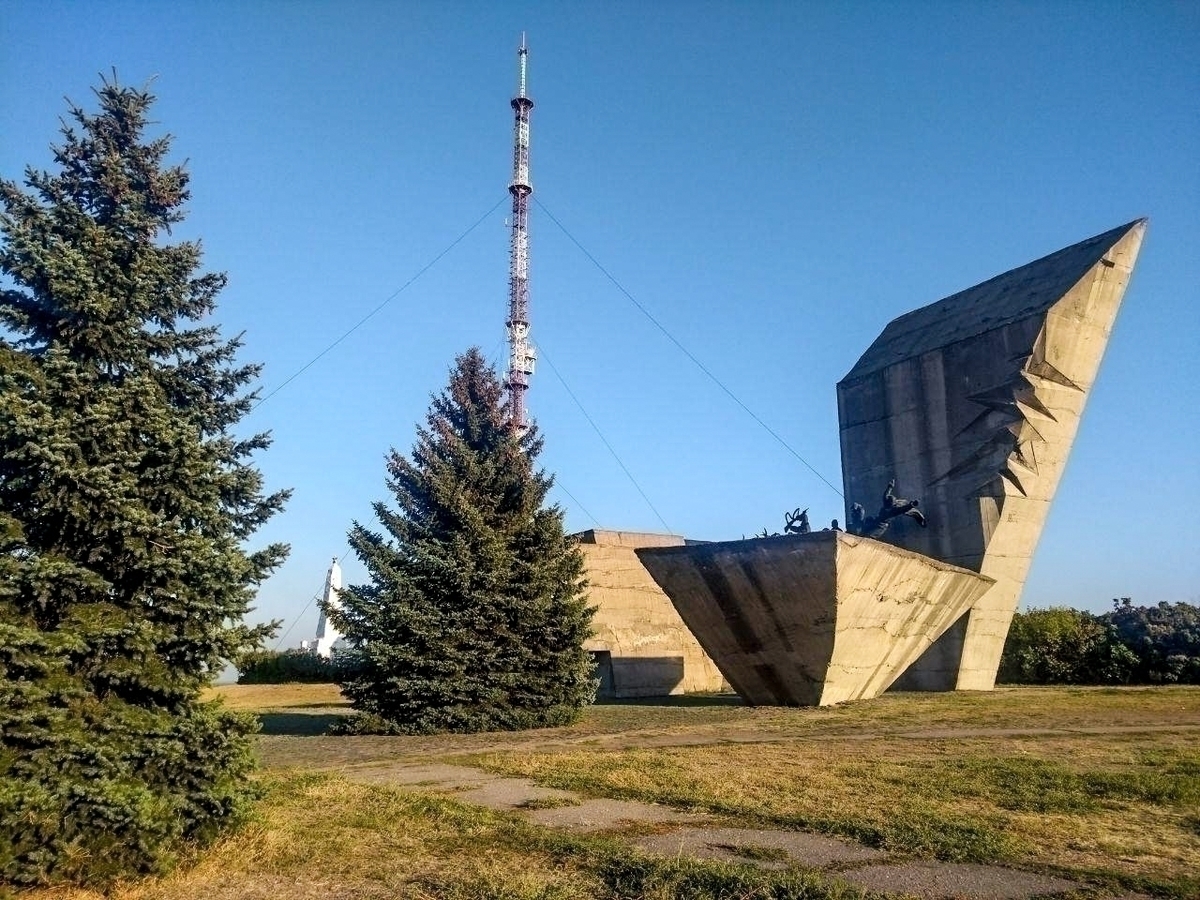 The monumental monument "Attack".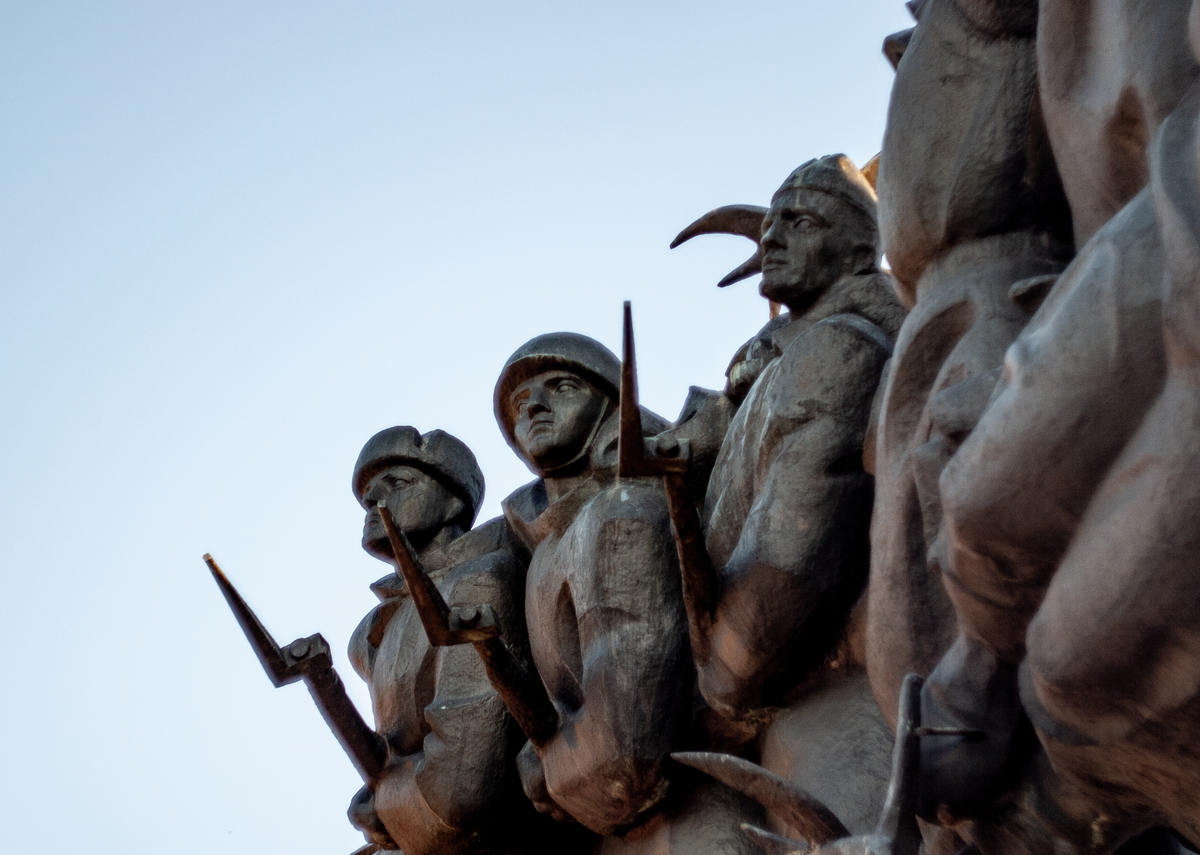 Extremely tall and heavy construction.
Going around the top of the mountain while reading and taking pictures doesn't take much time. Not more than an hour. Next time I plan to go around the whole mountain completely and look at the chalky outcrops interspersed with large pieces of silicon.
The mountain offers a beautiful view of the surroundings – an almost circular view. Especially beautiful at sunrise or sunset, and even with a haze…
After reading all the inscriptions, looking at the monuments, we moved home. I'll visit this mountain again))