Despite the calendar, we've got totally winter weather now – there are waist-high or even higher snowdrifts everywhere. But I've purchased summer tires already))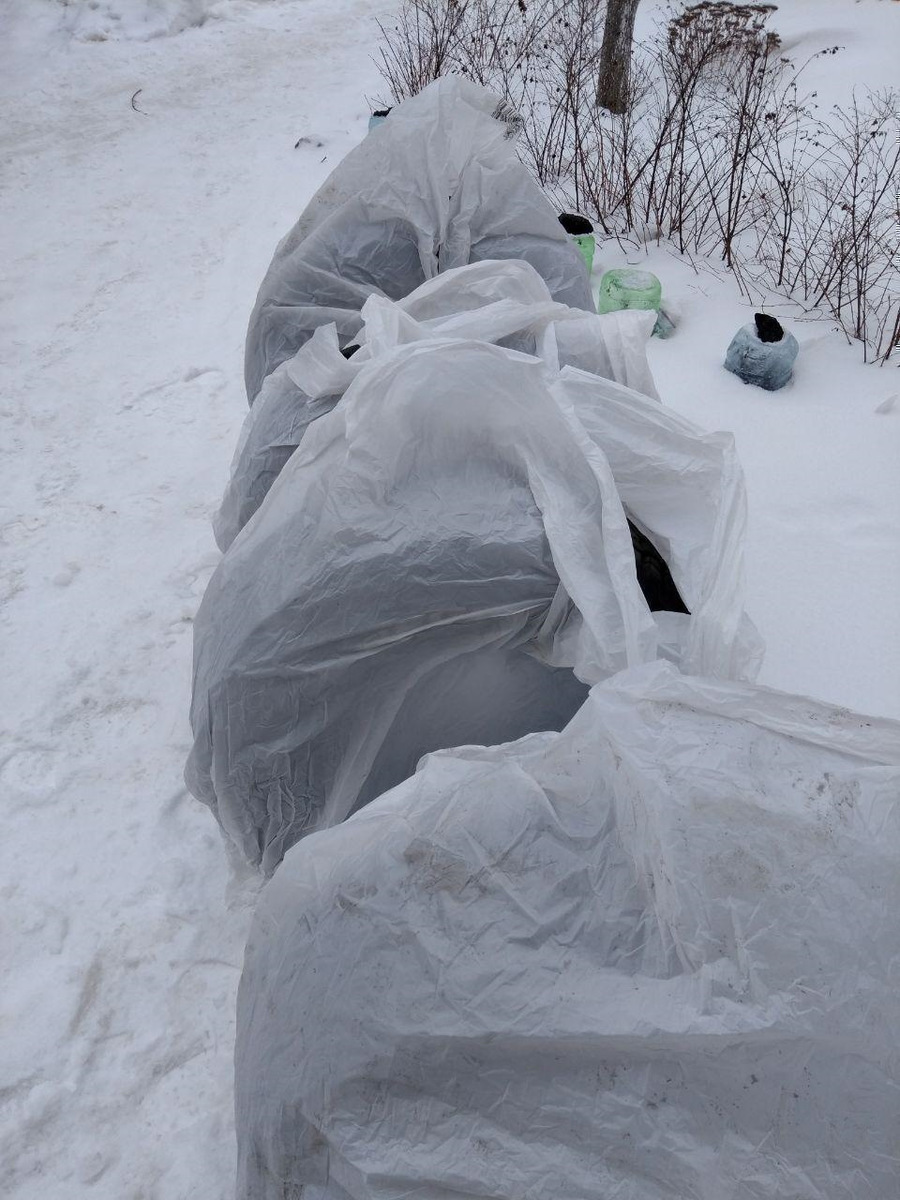 Having taken the previous year unlucky experiments into a consideration, the primary choice was between Cooper STT and BFG. All the other choices are either rarely found nearby, or they have a much higher price or questionable reviews.
And there we have an unexpected fortunate proposition – the used BFG M/N T/A KM2 for half of the price. And the size is quite good, too – 215/75, though I was originally thinking about the 235 ones.
The rendezvous was settled at our favourite tire-fitting service, so that there'd be no unpleasant surprises afterwards.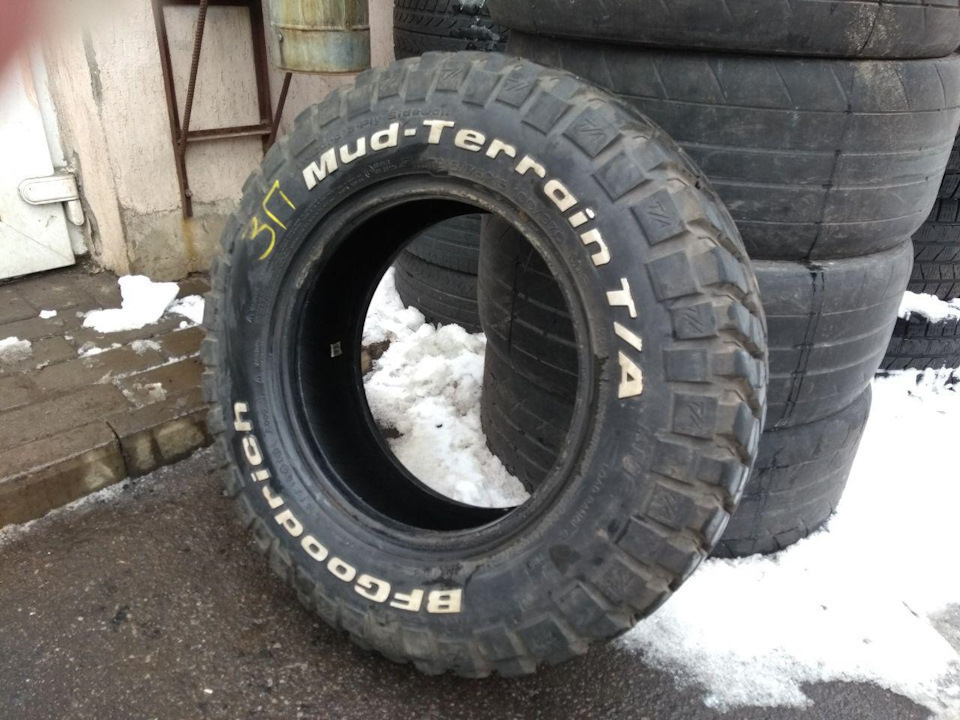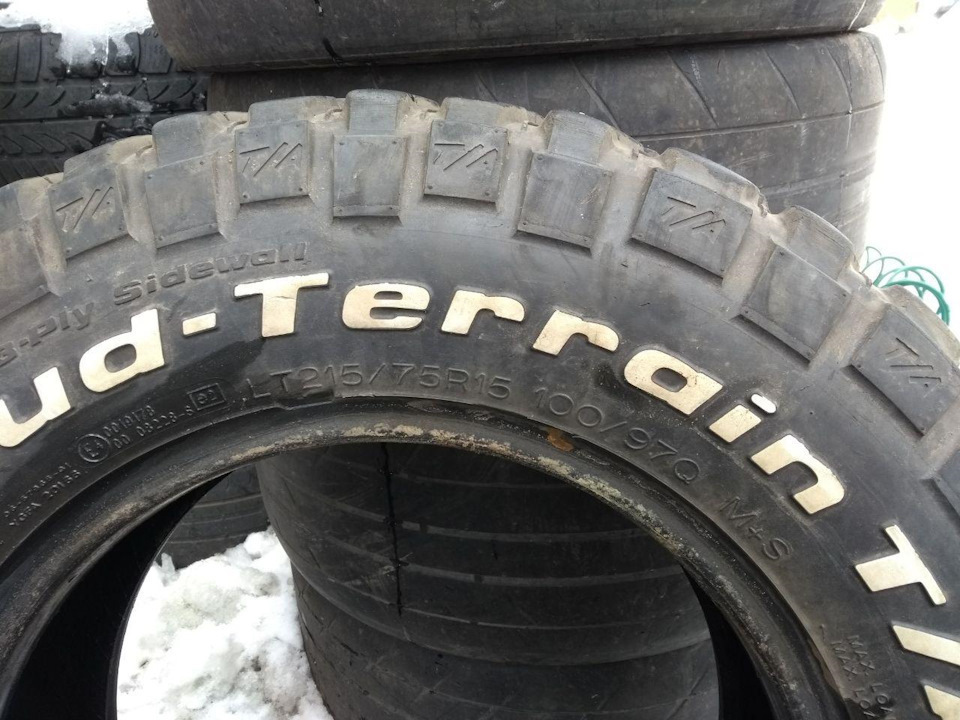 To conclude, I've got a decent, moderately shabby and reasonably priced tire set for one season at the least. Gotta experiment!