About ten years ago, approximately, we were visiting our friend in Lviv. It was at some relatively warm season – maybe cool summer, maybe early autumn. We sat on a glade in the evening, talked to each other and a light drizzle did not bother anyone. Except for me, since I bear the dampness very poorly. In addition, the evening had already turned into night, and my early bird nature was very eager to fall asleep. My friend covered me with some kind of big shaggy gray thing and I safely slept part of the night in the drizzling rain without freezing and not getting wet until everyone was ready to go home (lying on a mat, of course))). When I asked what kind of magic thing it was, she said "Katz". Maybe I heard it like that, or maybe she said so. I could not find anything by the word "Katz" either then or later.
And we got to Dzembronya (Carpathians). Mrs. Maria (the hostess of the guest house where we stayed) had such "katzes" lying on the benches in the living room. For the beginning, she corrected us – "Kotz", also known as lizhnik. She told us that they are made in Kosiv, but it is possible to buy them at the souvenir market in Yaremche – we planned to stop there on the way home.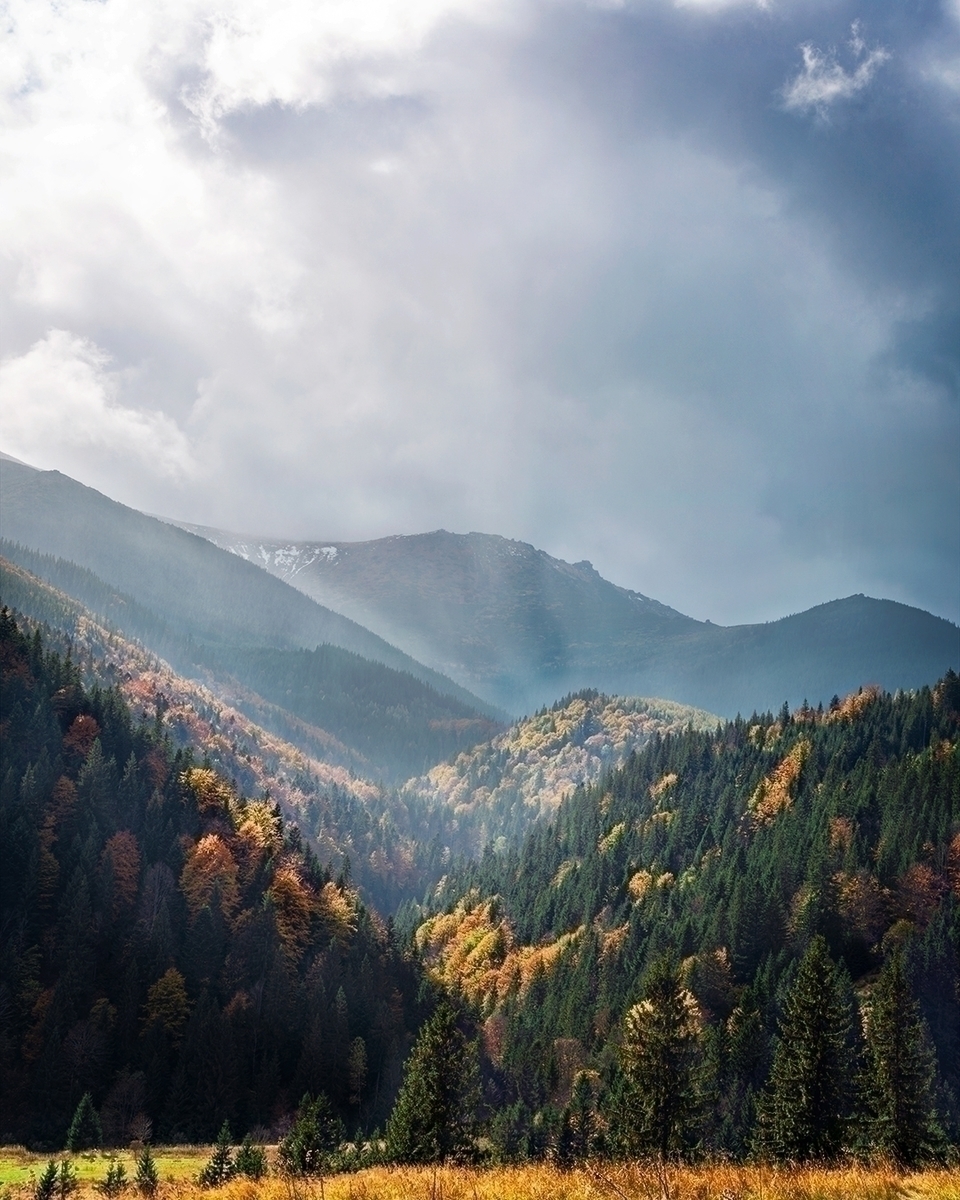 Dzembronya itself.
Kots or Kots' (from Old Russian. Koch', Kots'; other.-v.-Germ. Kozzo) – pile shearing one-sided carpet made of wool. Also called a "lizhnik". Often, these concepts are identical, although Wikipedia gives two different definitions. Lizhnik is a thick woolen, mainly patterned-woven product with a voluminous surface and a long fluffy two-sided pile
The manufacture of this type of carpets / blankets / bedspreads was done by kotarski, who themselves made woolen yarn, dyed it in different colors with home-made paints from minerals and plants.
These products were covering floors, hung on the walls, laid in a sled, used during weddings and other ceremonial activities. Small blankets were used in winter during church services. However, all this is still found in village houses. And not only in the village)))
According to tradition, fluffy colorful bedspreads were hung in Hutsul dwellings. They diversified the colors in the house, decorated it. The presence of bedspreads in the house was a sign of a good financial condition of the family, and their number in the young dowry testified to her wealth.
Kots are woolen and half-woolen (well, and probably synthetic). In half-woolen blends, hemp, linen or cotton thread is used for warp. Kots are woven at first with rather rare weaving. When the future product is ready, it is sent for dumping – to felting mechanism (vats with a stirrer), after which the kotz decreases in size and becomes much denser. If kotz is supposed to be fluffy, it is being combed after drying.
The simplest coloring of the kots (and probably the oldest) is plain or striped. And the basic colors (white, shades of gray, brown and black) are due to the color of the sheep. For coloring in other colors, vegetable dyes were previously used, but now mostly artificial ones are being used. Initially, the geometric motifs of the kots have a ritual character. Now the patterns are more aesthetic component. 1, 2, 3.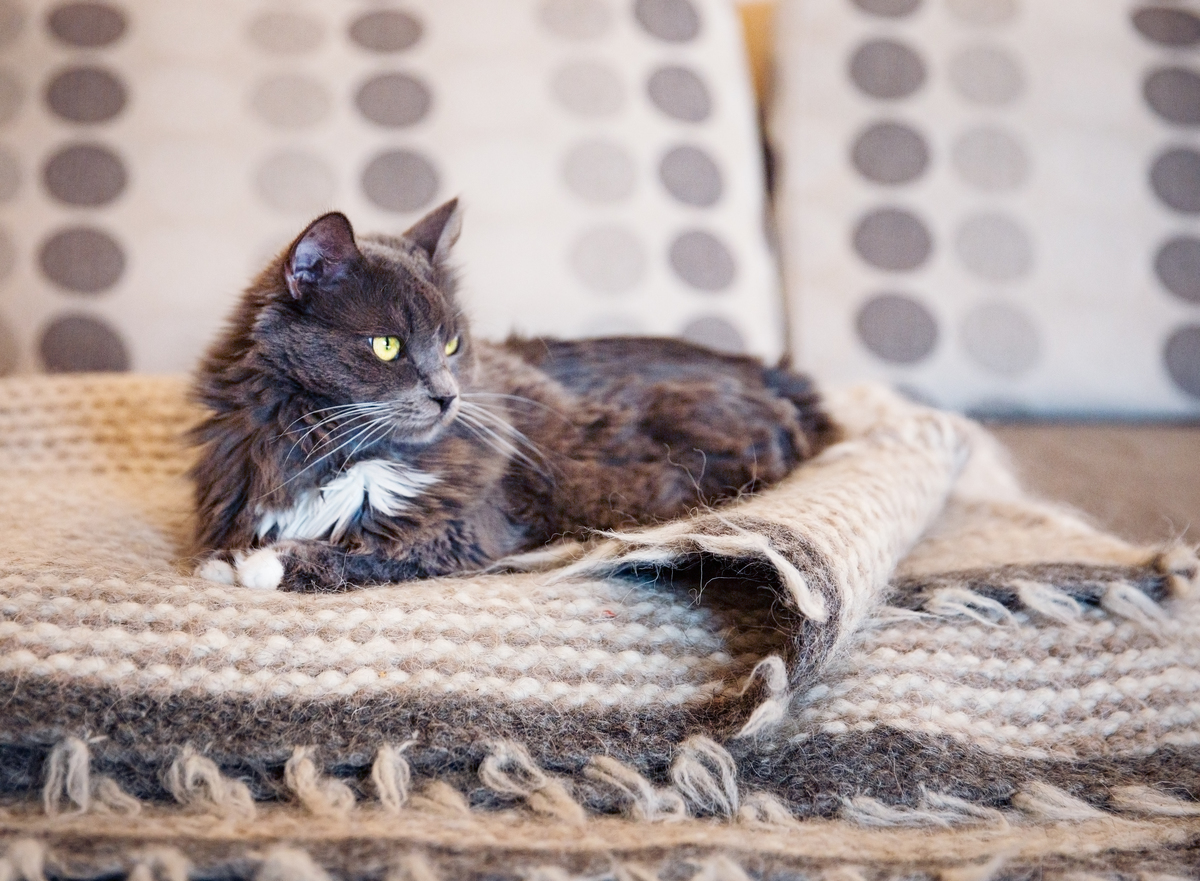 Such products from coarse wool, able to protect from cold and moisture, appears in many cultures. Almost all mountain and steppe peoples have them. Each nation has its own name, it is made from the wool of its own animals and dyed in accordance with its own philosophy and available materials. We have a poncho from South America at home (I don't remember – Peru or Chile), which is very similar to kots, only more dense – it saved us from rain and snow more than once))
These products for me personally are not only practical (although, for the first couple of weeks, Kotz produces twice as much wool as three cats)))), but it also gives a warm feeling of comfort.