Golden autumn in the Feldman Ecopark, Kharkov.
I have been to Ecopark twice in a very short period of time.
On the street – golden autumn, the sun is shining – warmth and beauty are around)))
The first time I went just with no reasons – took a camera, jumped in a car and drove there. And the second time – right after I got a new camera)))
In the middle of the week, in the middle of the day. At this time there are very few people.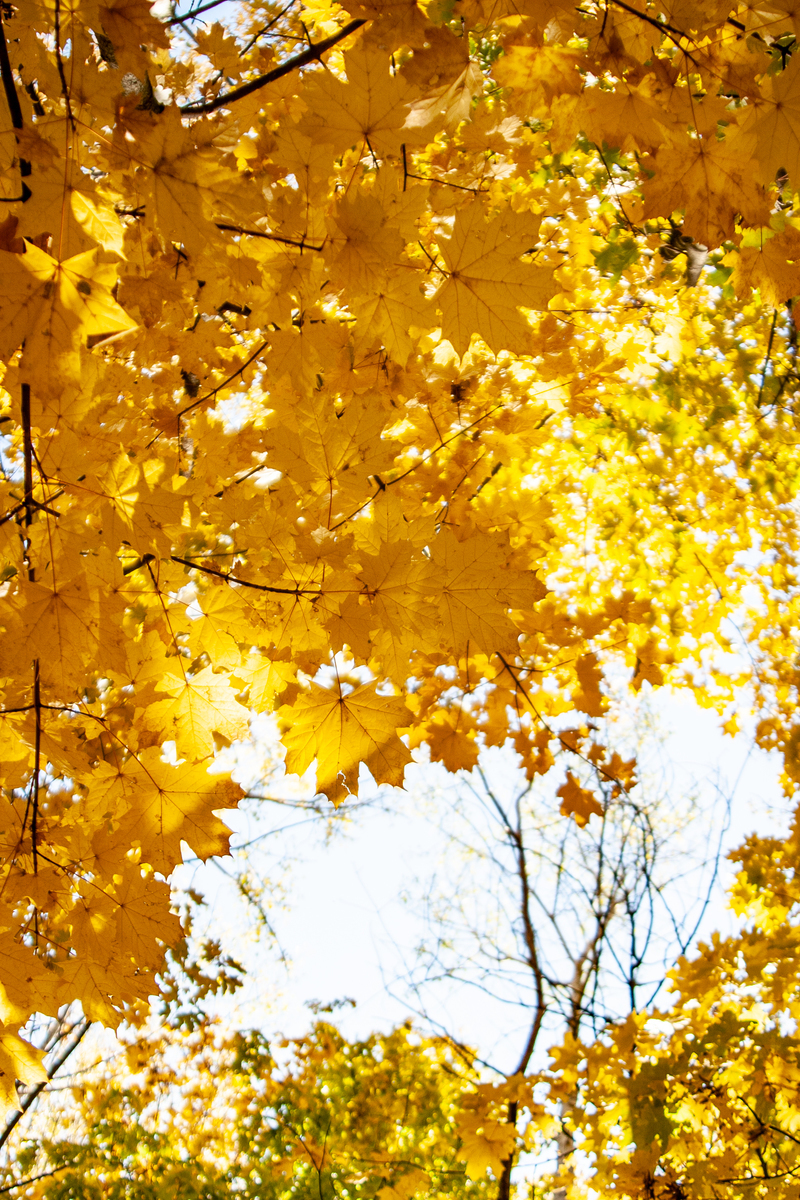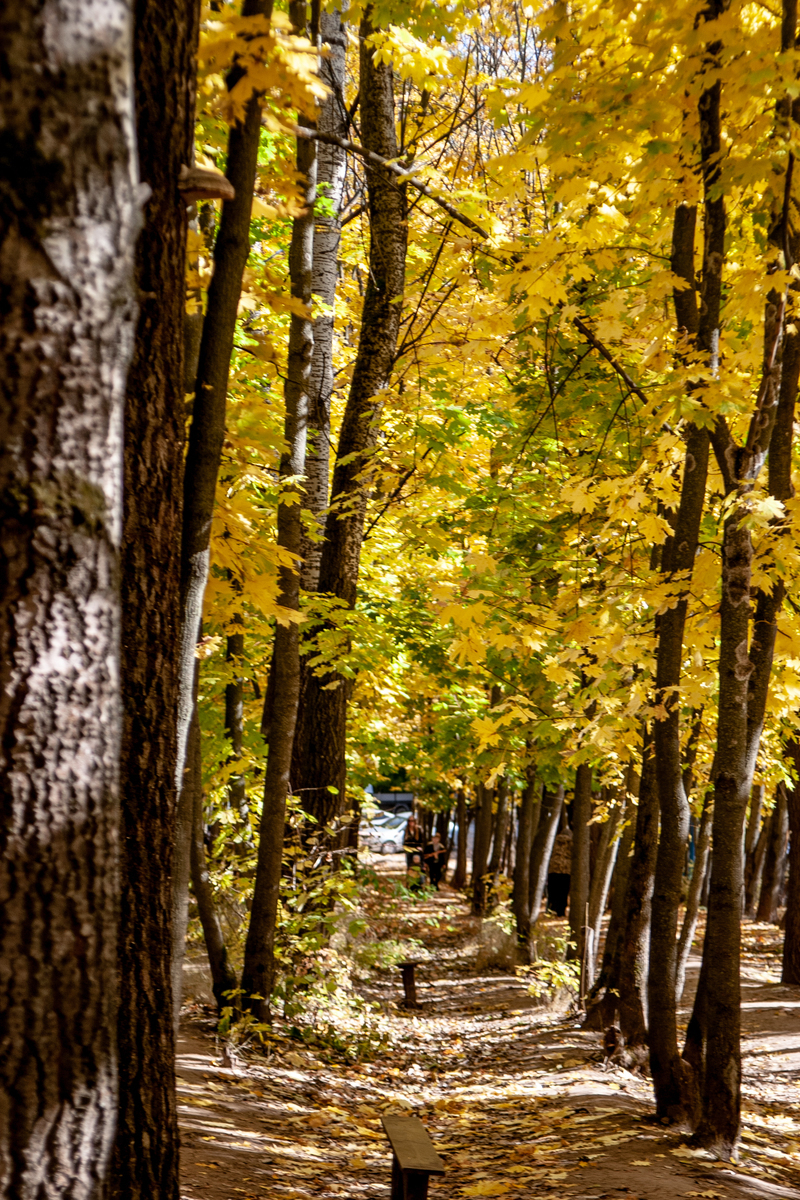 True, even in such a situation, finding a parking space is a quest. I am horrified to think about how things are going here on weekends or holidays.
There is an exhibition of retro cars and a sale of goodies for animals at the park entrance. Both times that I was there, the goodies appeared to be carrot)))
A small square with snacks for people and sculptures is right behind the gate: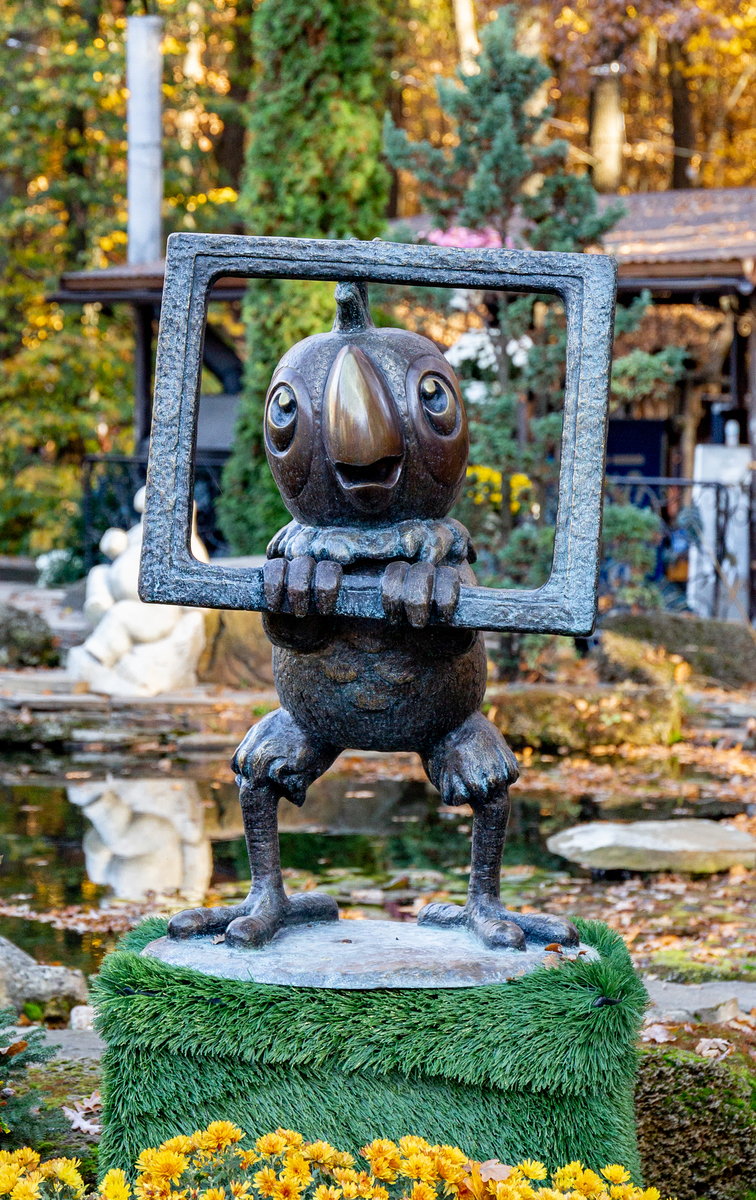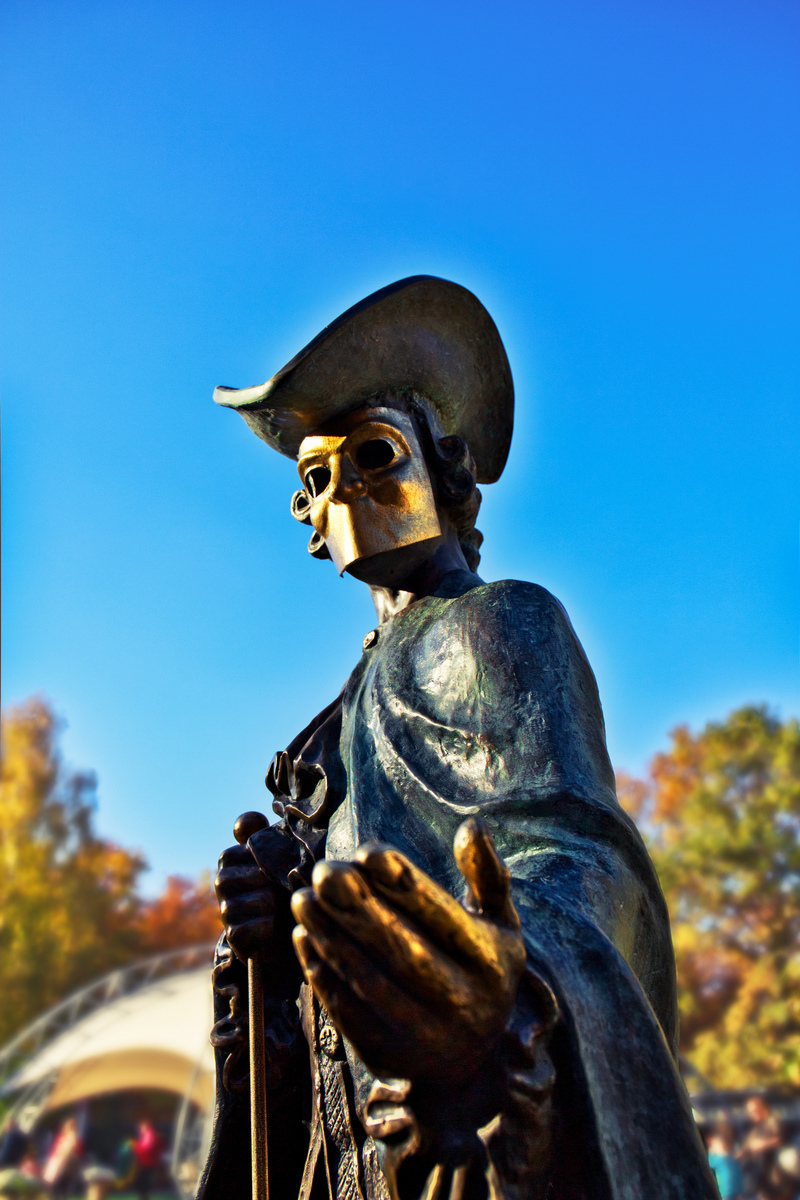 At that time that I visited Ecopark, an exhibition of chrysanthemums was held in it – triple beauty))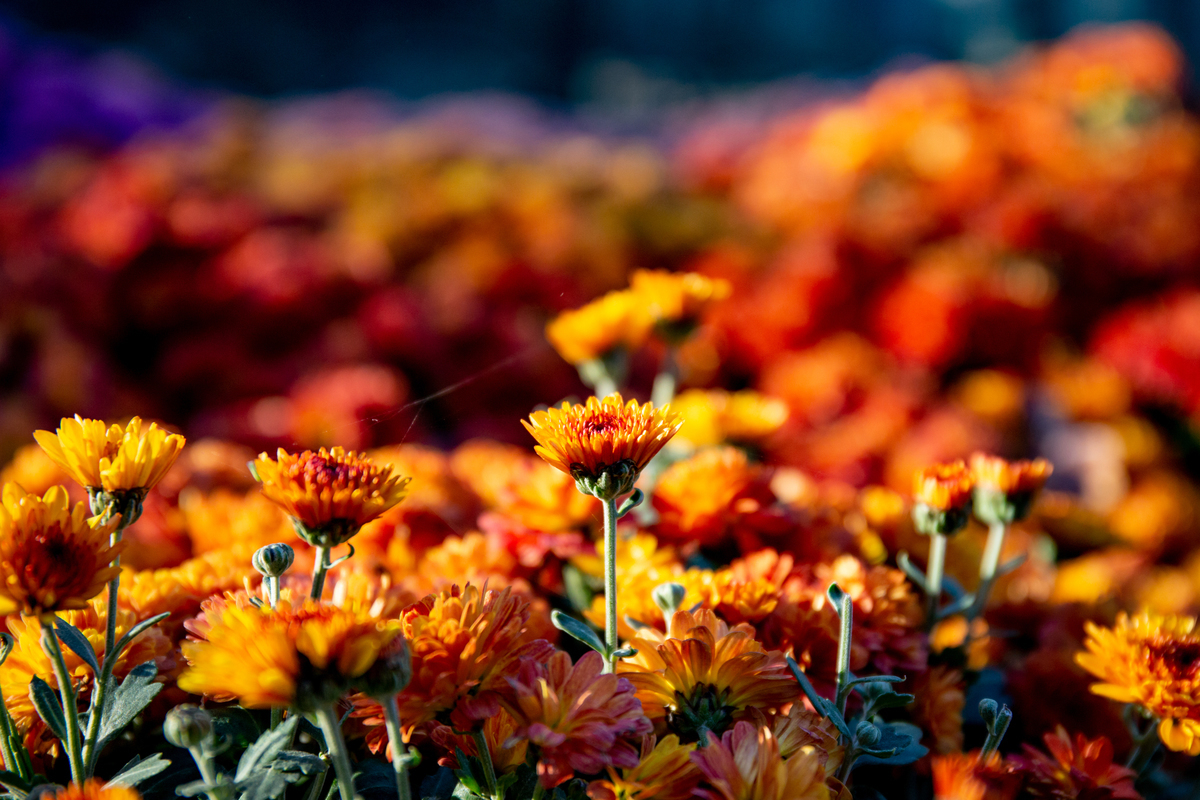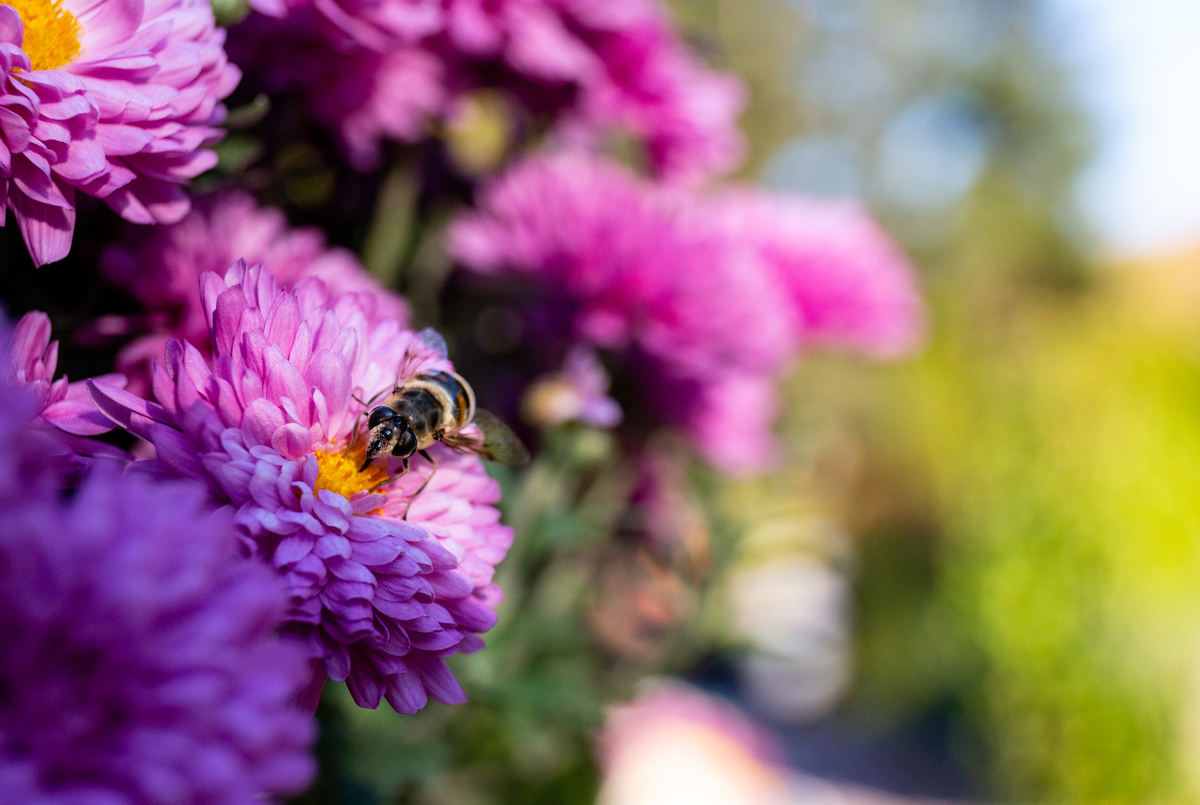 There are a lot of big cats and ungulates in the Park. It seemed to me that the animals feel great – the coat shines, well-fed, the enclosures are large. Unlike the Kharkov zoo, which struck me to the depths of my soul a couple of years ago … There, for cats, the size of the aviary did not exceed two of their lengths, some were in poor condition (open wounds, exhausted and shabby appearance).
Feeding cats is also a separate sight)) Each animal receives a large piece of meat and sits with it in an embrace, licking and nibbling. Many cats are pregnant, which means they feel really good.
Deer are not very friendly and do not come close to people. Even in exchange for a carrot))) But camels are happy to communicate))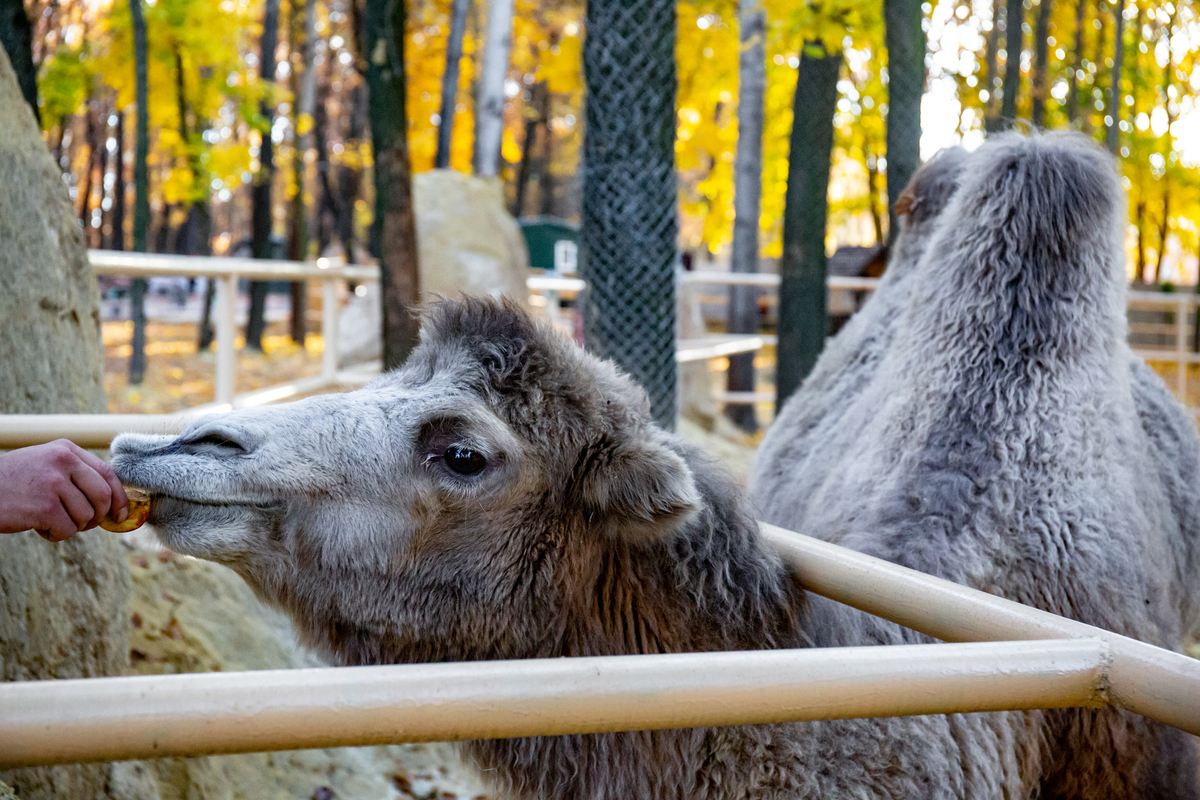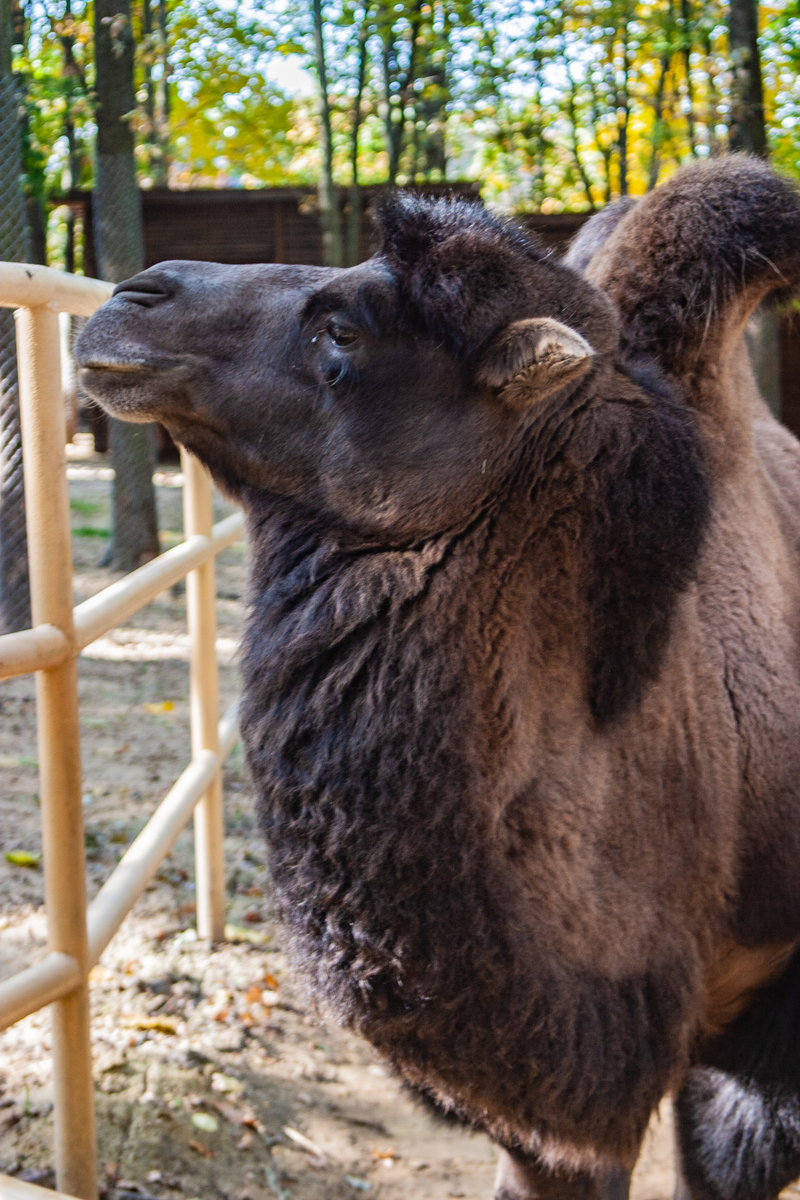 No less sociable are the inhabitants of the "contact zoo" – goats, pigs and others: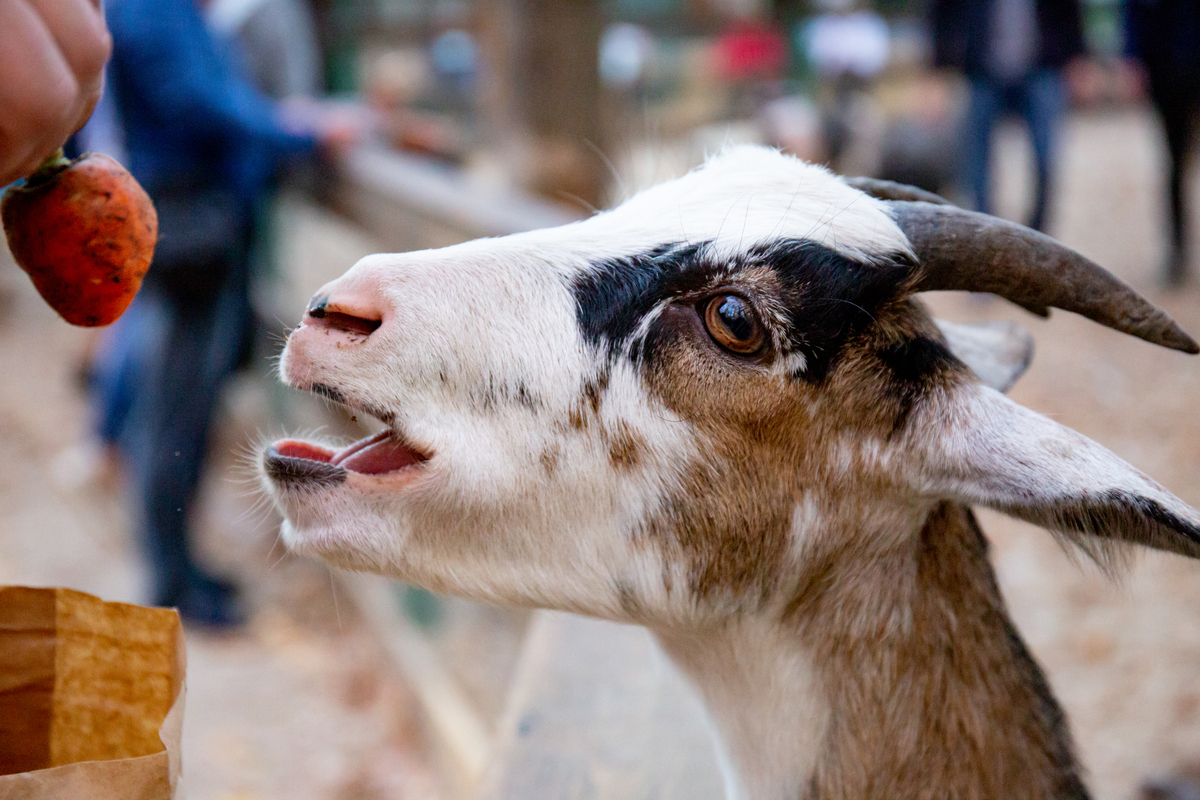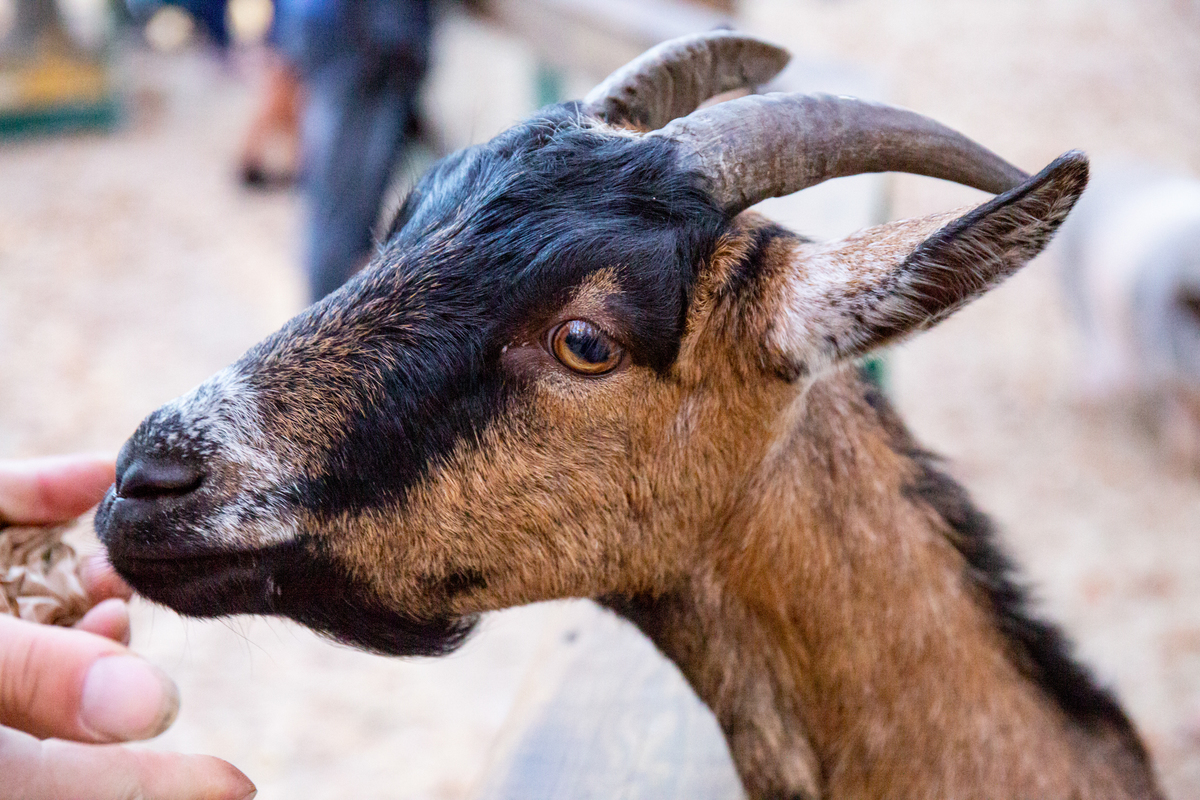 If you go further, you can look at different horses, bears, raccoons, nasuas and a bunch of different other animals and birds.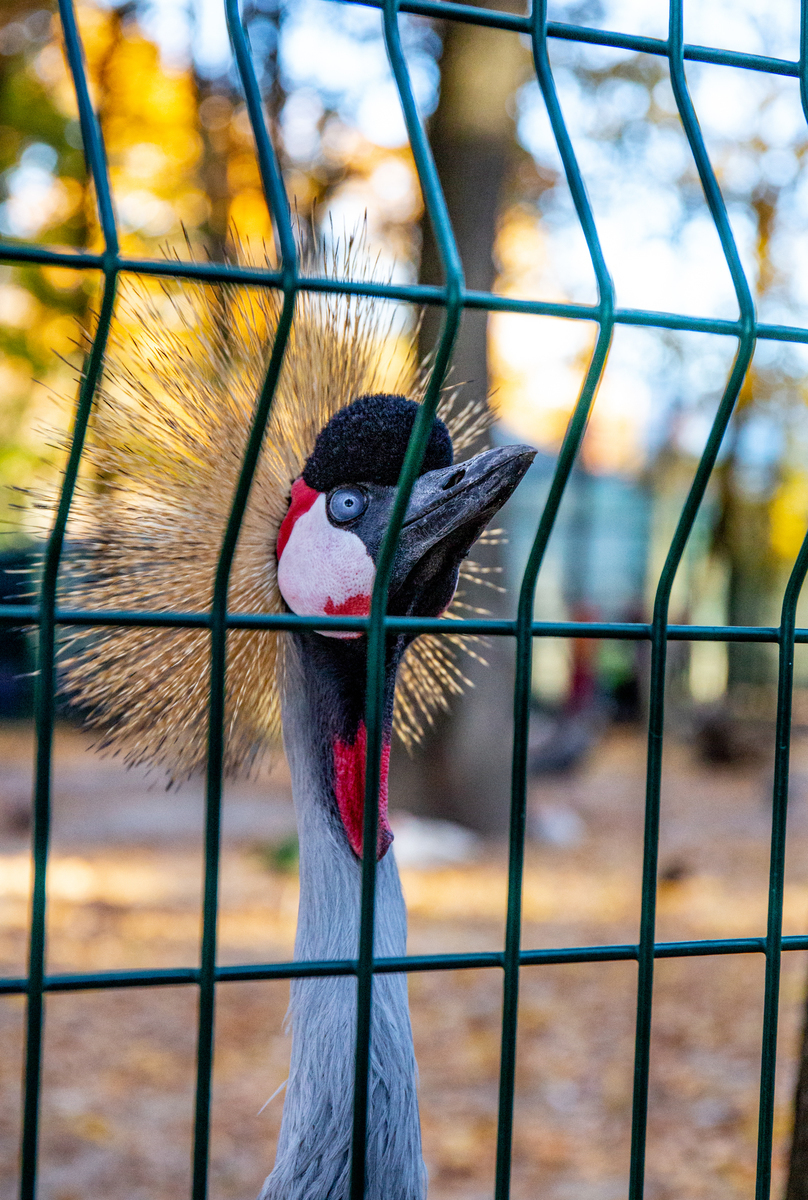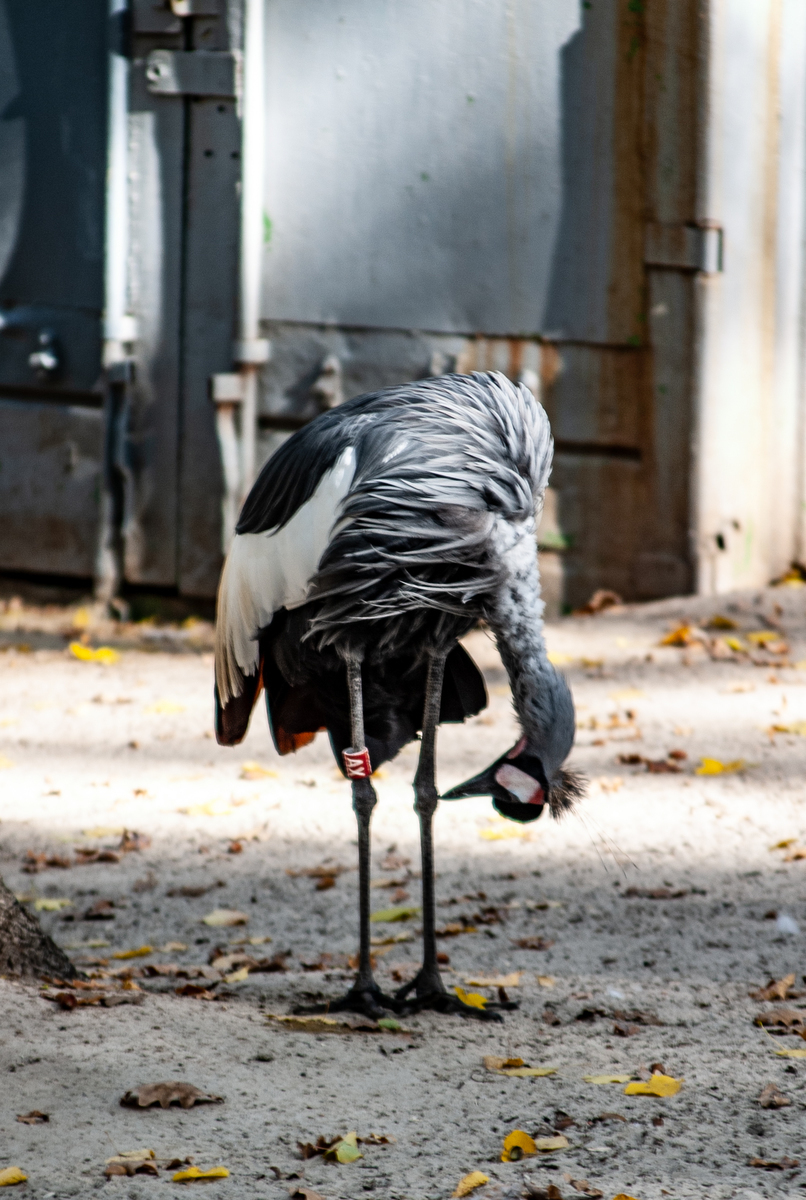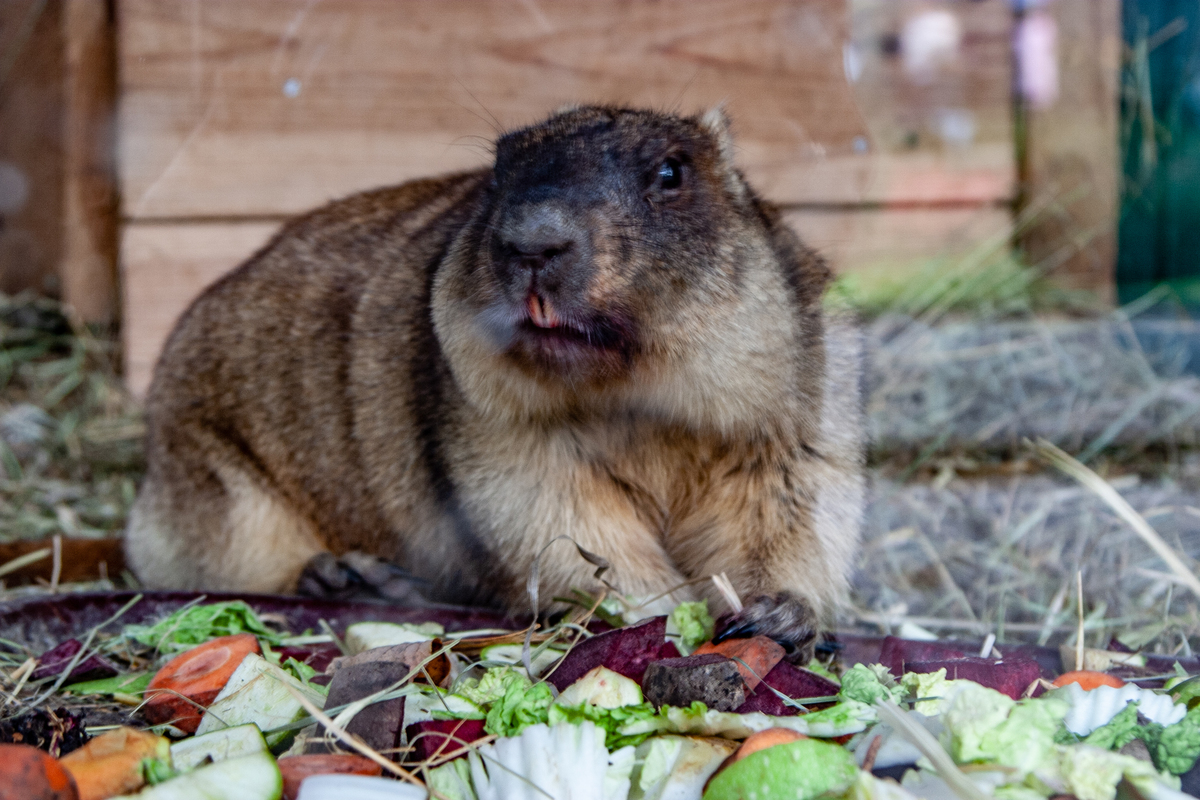 Ostrich was looking at me either defiantly or condemningly – I still did not understand: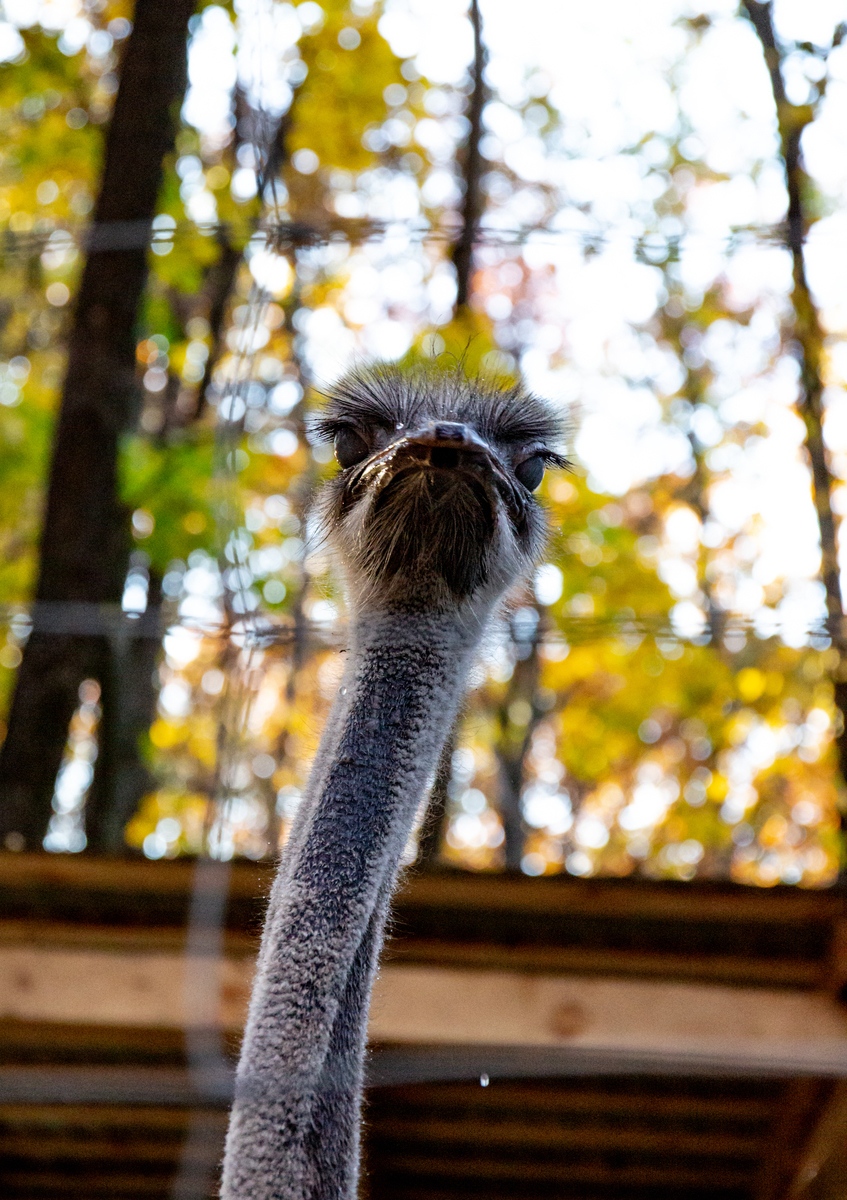 And the pigeon is definitely with curiosity: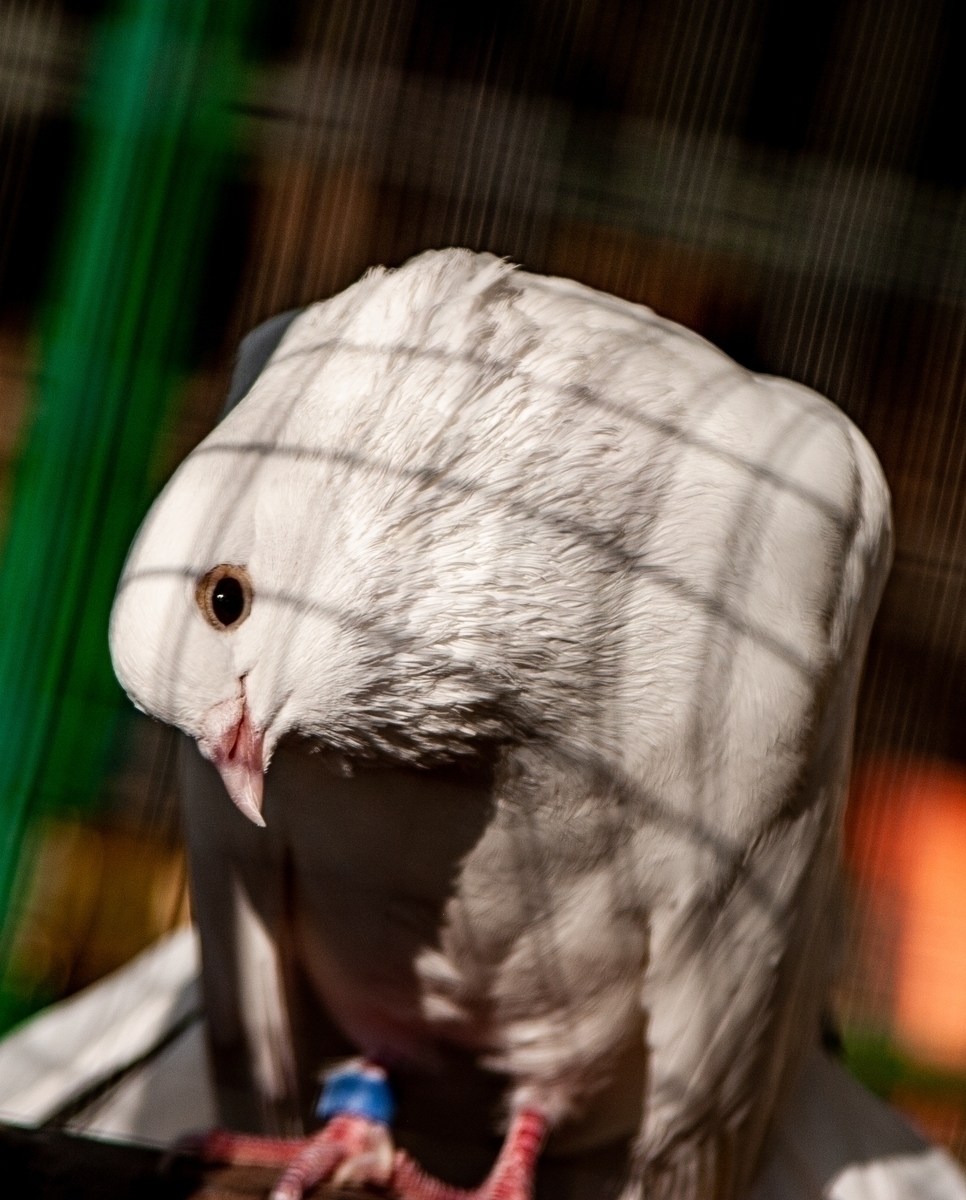 There is a huge monkey house with a chimpanzee in the depths of the park. Young chimpanzees are happy to play with children through transparent plastic. All make fun of each other, jump together and rush along the aviary from one huge window to another)) Outside of the kids, inside the chimpanzee))
And separately there is a playground and stalls with food and drink. It's completely edible))
The cat on the roof of the gazebo meets and escorts visitors: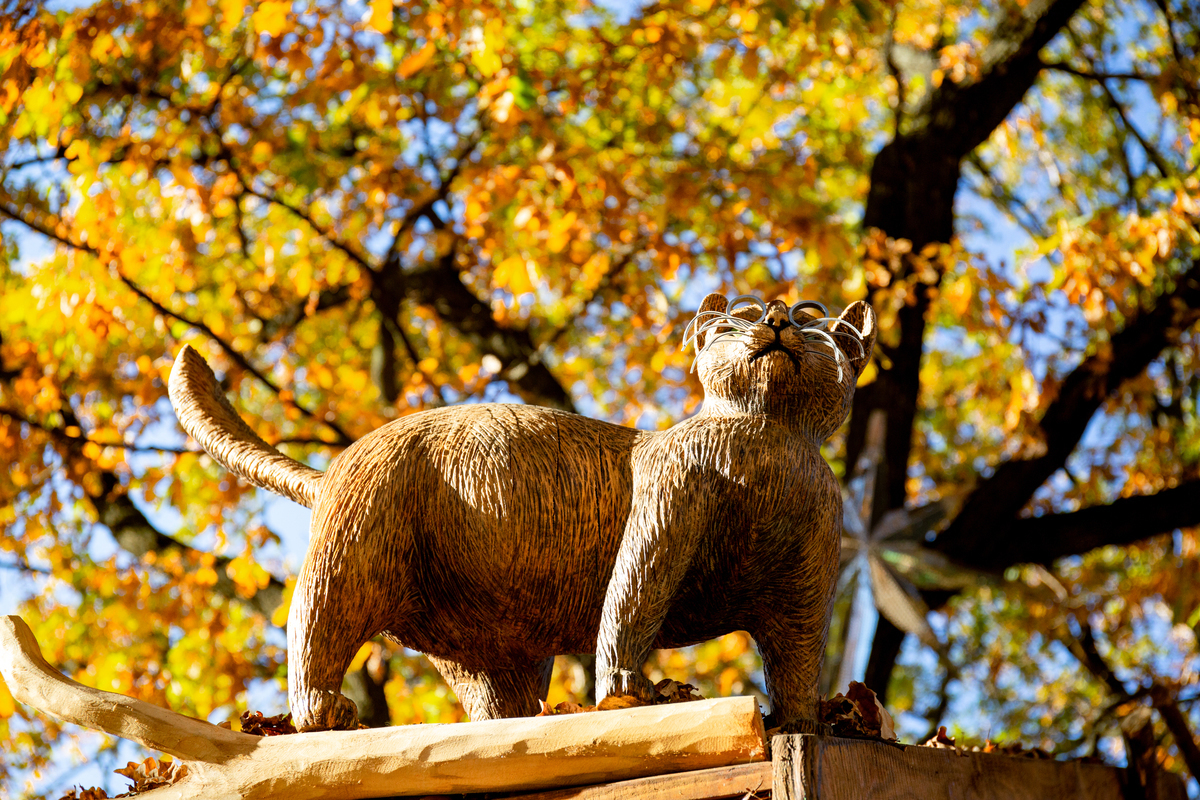 Highly recommend to visit, and especially with children!