The "far and away" expedition route with the historians team
Our 1st Auto Grad Rallye organizers' team was happy to take the off-road part of the Nakipelo-Expedition with Anton Bondarev
They do a very good, fun and useful thing – they search for information, head off to film certain authentic spots and thus attract the society's attention to the historical monuments of Sloboda (or Slobozhanshchina, Ukraine). Many of those astonishingly beautiful and interesting places have been in an intensely pitiful condition for a long time. One of the important reasons of which is the poor accessibility, by the way.
So we met, loaded two cars (9 people, all the necessary things, the photo-, video- and aerophoto equipment), – in short, it was quite a mess.
Finally all of us nested in comfortably, buckled up (!) and took quite an energetic pace towards Bohodukhiv.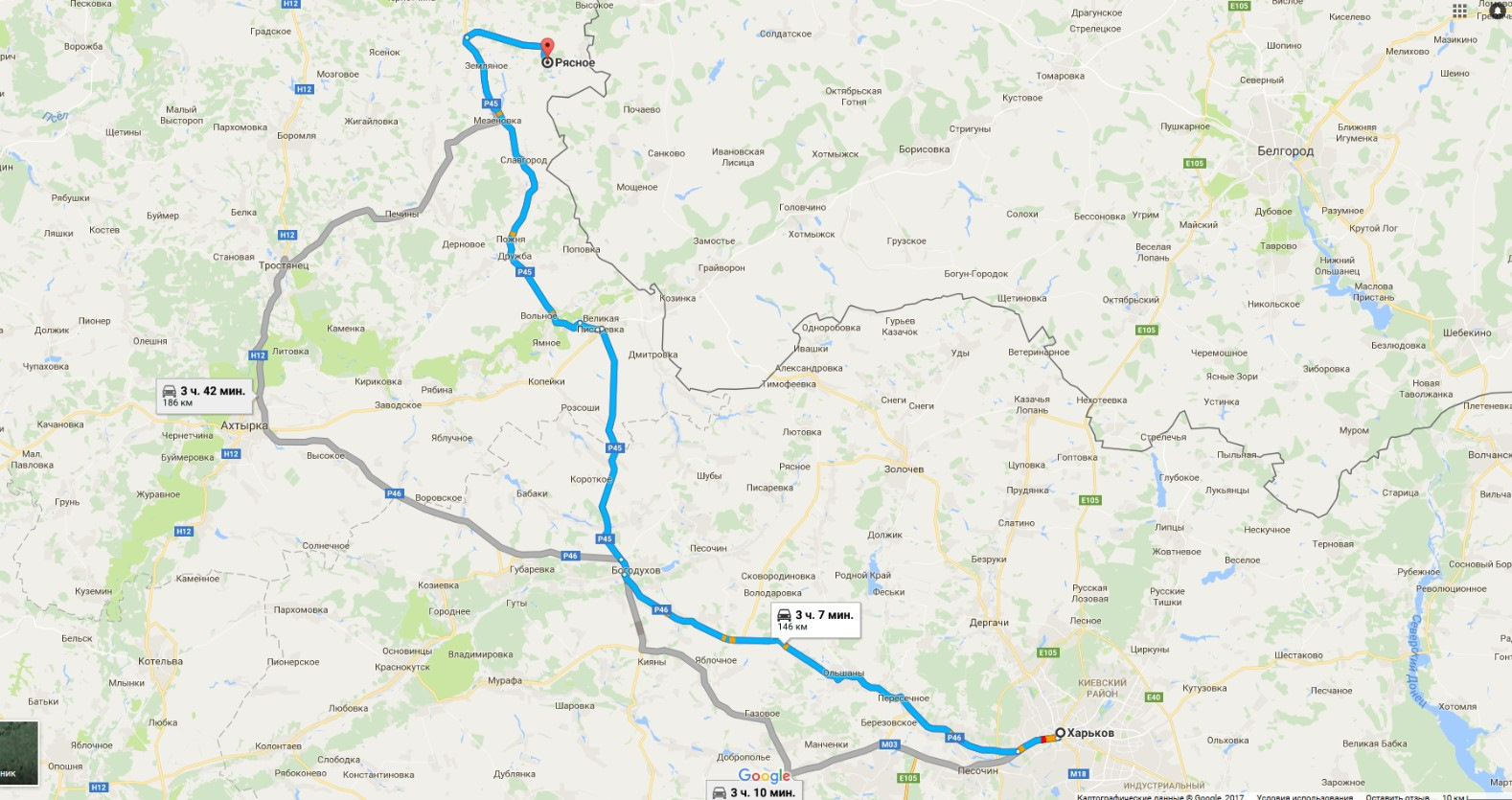 We took the blue route.
I did not expect our cars to be actually needed there. The road from Bohodukhiv and further was nearly missing – the assphalt cover had long been gone, leaving only the memories of it, and even those remnants resembled those of Dali's dreams. Some of the pits were flown over due to the tyre size and the speed of 60 km/h only. The rest of them forced us to drive in odd circles like drunken rabbits (especially me, since the Patrol's tyres were bigger, wider and the suspension was still alive). So it almost turned to be the full-scale jeep-sprint. The pits were from 30 cm to 2m in diameter, and 30 to 70 cm deep; they were chaotically placed here and there with some "bridges" 20cm to 2 meters wide))) and those weren't straight, either)). In some places one could see some assphalt barchans and waves (I'm serious – the assphalt remained uncracked there, but managed to be wavy somehow))). Salvador Dali would have been happy to see those crazy landscapes)))
We stopped in Slavgorod – to film, to sniff around and to take a closer look at the 1807 church. It had been "renovated". It would have definitely been better if it had stayed in the state of some picturesque ruins… really, it would have been… There was not a single fresco left… some whitewash and cheap brown/dark blue paint up to a shoulder everywhere… the same with the outside part: the bell tower was in an incredibly poor state…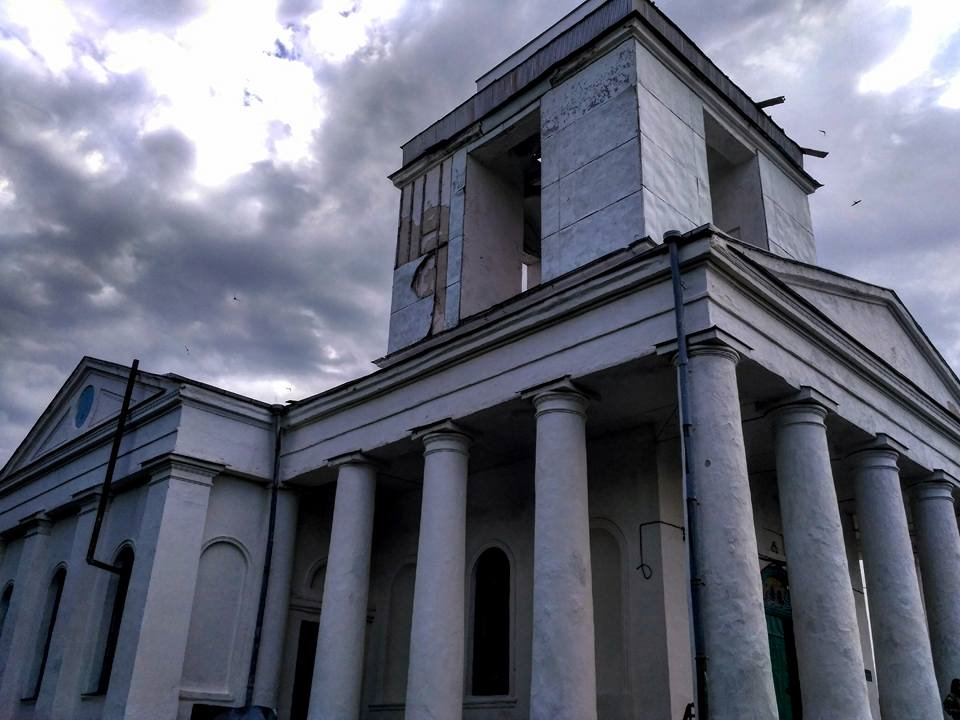 The priest was not very welcoming at first and asked us "to demonstrate the documents"))), but later he changed his attitude up to the point of asking us to give him a lift to Ryasnoye, where he had wanted to pay a visit to his friends at the local monastery))) We decided to find the way by ourselves instead. Especially after his kind offer to tour-guide us to the "Golitzyn Prince's bridge, and the park island". We did find it an hour later – there were simply concrete plates thrown across a tiny river, and the park island was represented with impassable forest thickets that had obviously not seen more than a few people per year.
So we passed on to Mezenovka. There were ruins of one of the first sugar plants in the region. The ruins looked rather impressive, but were also covered with thickets, of course. They did look nice anyways, I have to admit.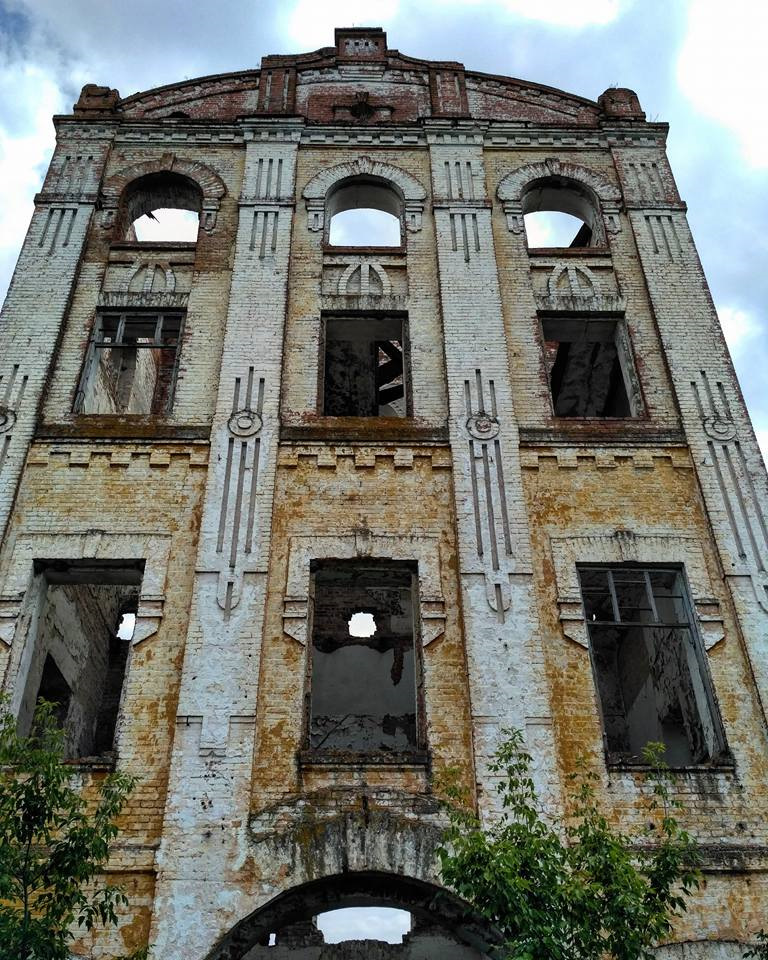 After Mezenovka we moved to the final destination which was Ryasnoye. The last 1.5 km of the way we did get convinced that we had happened to be a part of the team for a reason!
There was a watery chernozem up to the car's footsteps. The road was not a flat one – there were a lot of slopes, zigzags and other joys)) It was a mistake to attempt driving after Patrol. A big mistake)). But all of this had started out of the blue, and there was absolutely no way to switch places; besides, there were our "Susanins" in that car, and they were showing the way.
So I ended up driving in the Patriс's mmm… let's say, the slightly uneven tracks and thus enjoying a mad rollercoaster ride))))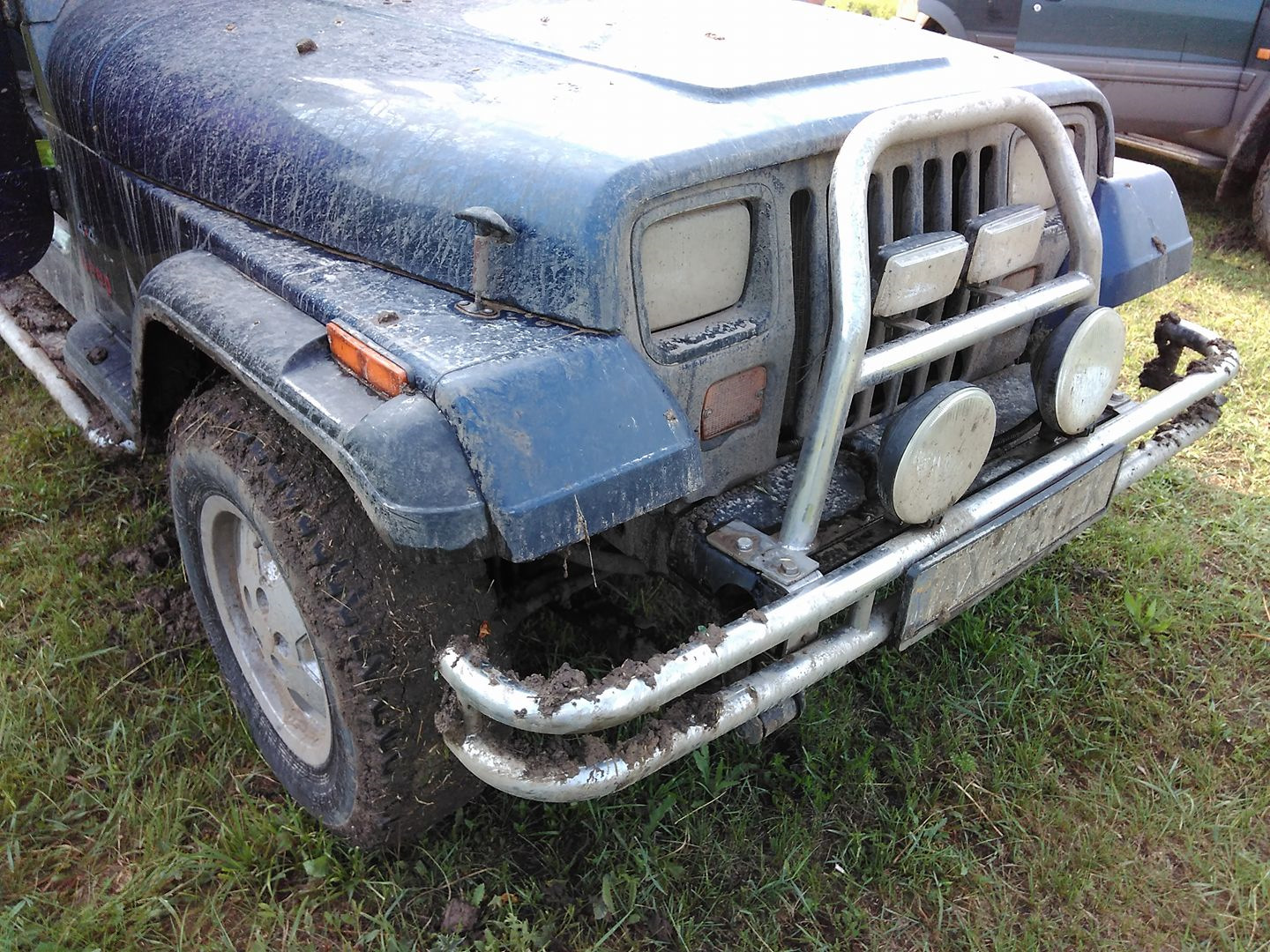 The rain washed us off a bit)
But – the spot was worth the trouble – there was a wonderfully beautiful church, and it was nice and quiet around. Nettle, burdock and elderberry bushes were taller than us. We had no choice but to cut through the thickets with the help of our knives, boots and everything we could think of – just to be able to goose-follow the steps of a person in the front. And, to make the story even more exciting, the weather was incredibly stuffy and damp, the heavy rains lasting up to 10-20 minutes paid us a visit every once in a while )))) Wasn't it a blast and a real-scale Expedition?))) Everything we had hoped for) Oh, and I forgot to mention – the place had tons of insects! Surprisingly, mosquitoes were the least numerous kind))) All types of flies, bugs, spiders, ants – everything one could possibly think of!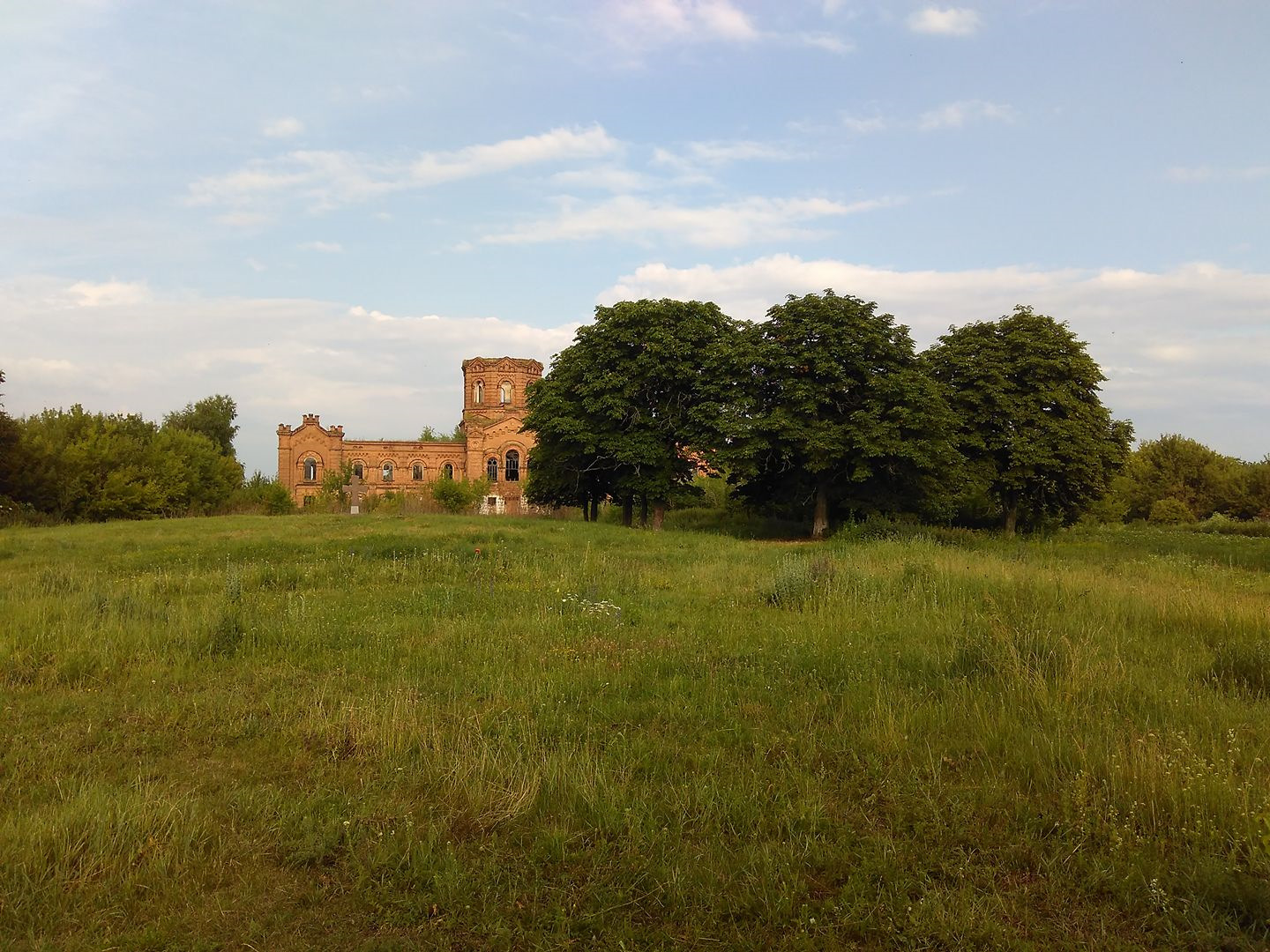 The Saint Dmitry monastery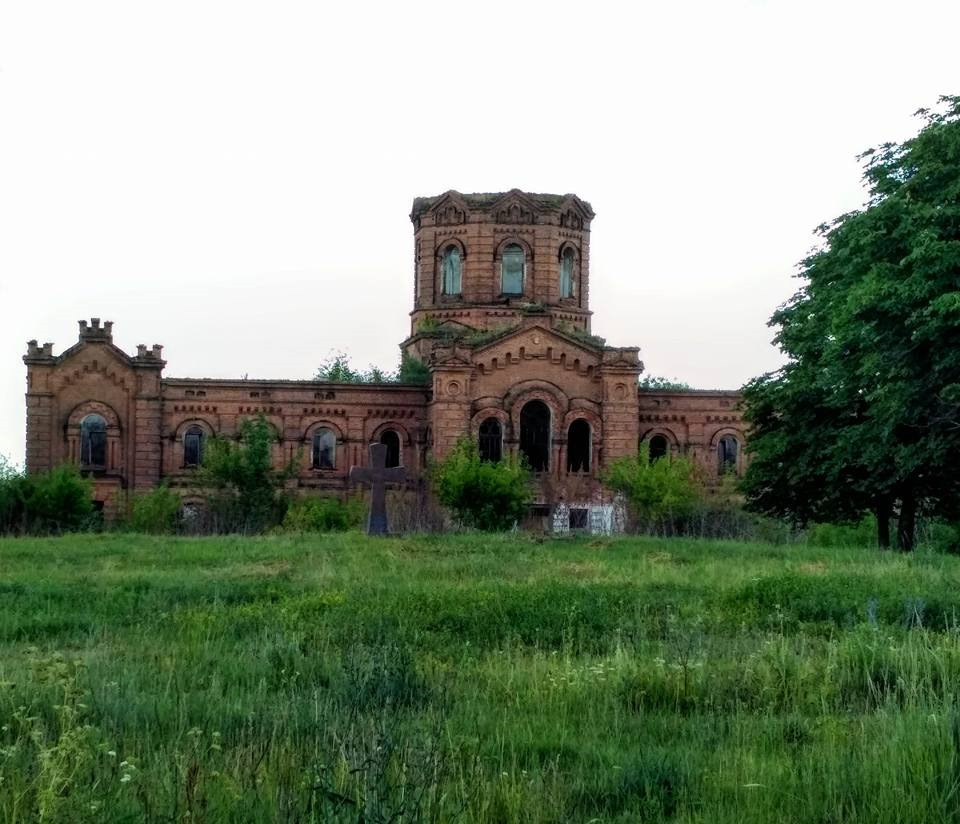 The Saint Dmitry monastery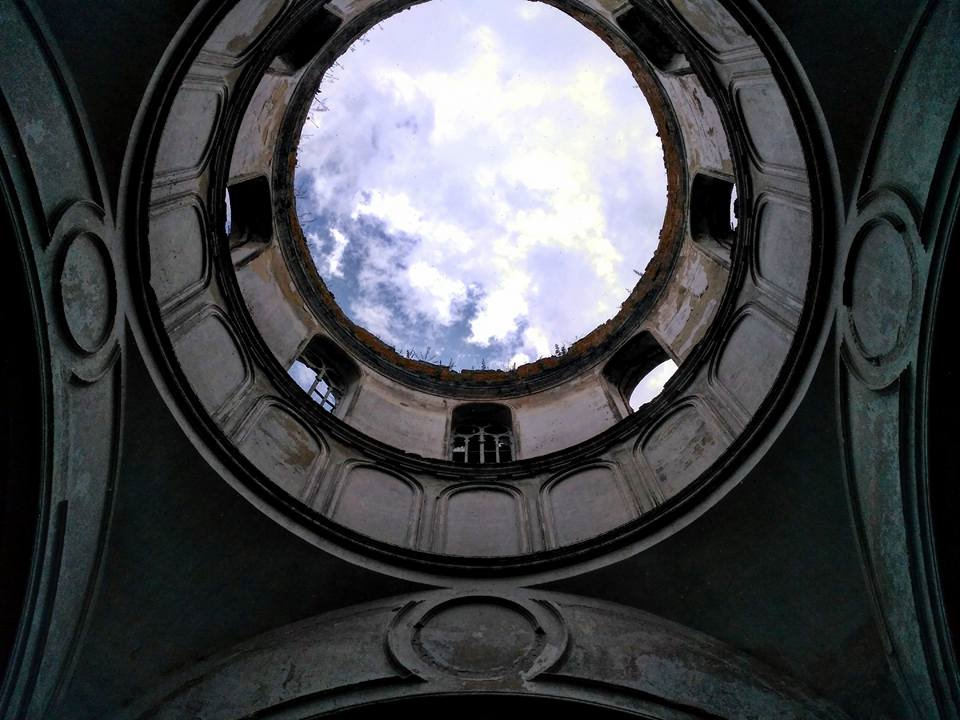 The Saint Dmitry monastery
It was astonishingly beautiful)))
We did try to find the way underground, but all we managed to find was a grand church stove. It was the underground room of 12×8 meters with an arched ceiling. The walls had an air-ventilation system, and there was about 50 cm of ash underneath our feet. A grand warming system it was)))
Afterwards we took a lunch break and headed back home. 150 more kilometers and the trip was finally over.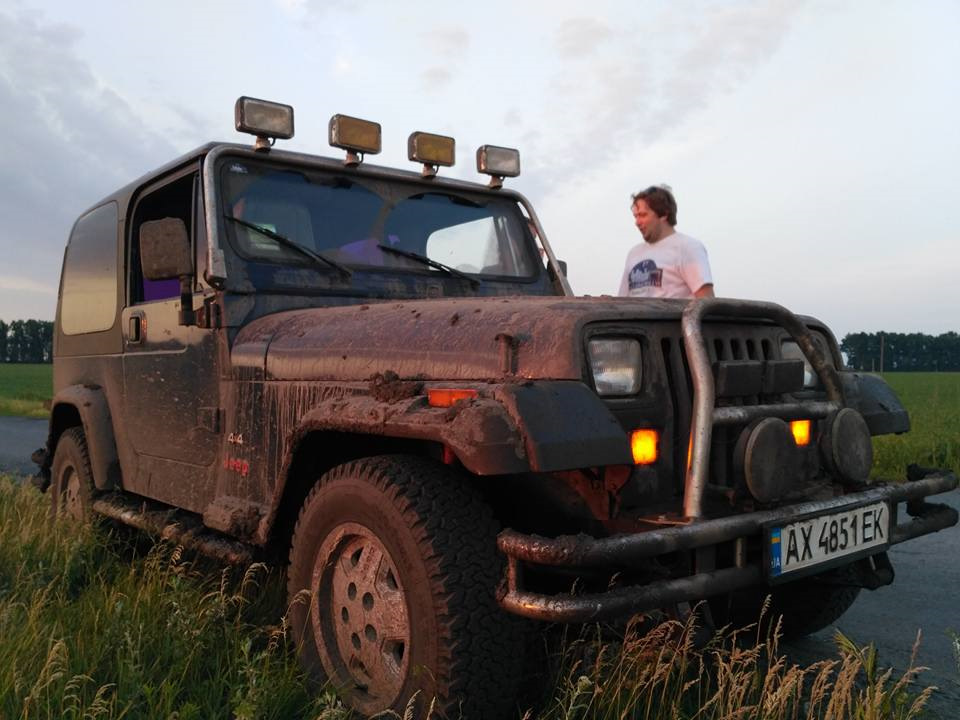 Stopping for a smoke on the way back
We got home somewhere around midnight.
Before the trip I was worried that my old springs and ammorts would not manage to survive, but they did not give up))). The engine mount did))). I didn't take more than one person in the back plus some water and food supplies, though. The new mount (along with the new suspension) is already waiting for its turn to be installed.
Photos by Inna Romenskaya, Bogdan and Constantine Bondarenko