Assumption Church, Mezhirich village
Type: Architectural object Kind: Religious (Active)
Country: Ukraine Region: Sumy region Locality: Mezhirich
Availability: Available for visits, Bad road (during any weather, can be driven by two-wheel drive cars)
---
Above the village, on the large terrace on the right bank of the Psel River, stands the Assumption Church.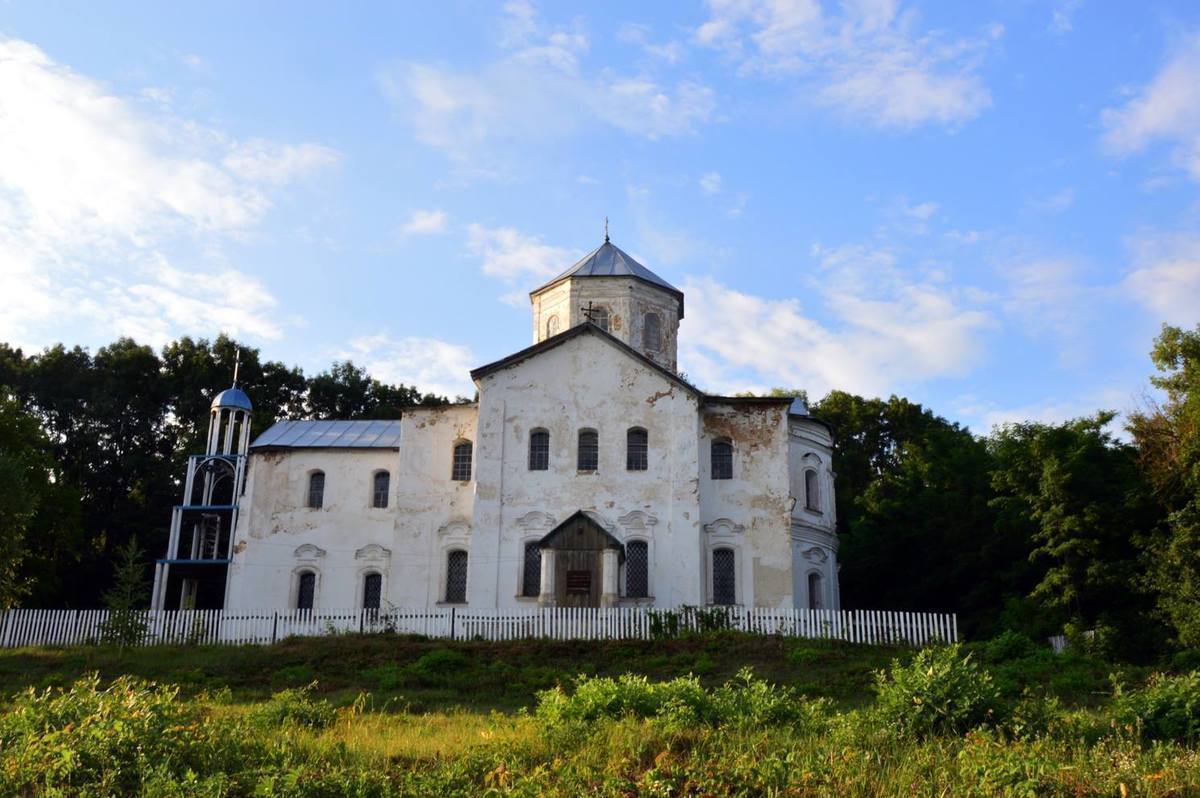 It was laid in 1759 by order and at the expense of a native of Mezhirich, who later became the archimandrite of the Kiev-Pechersk Lavra – L. Belous. It is believed that the Assumption Cathedral in Akhtyrka, which has not survived to this day, served as a model for the construction of this temple. It is light and nicely in the temple itself.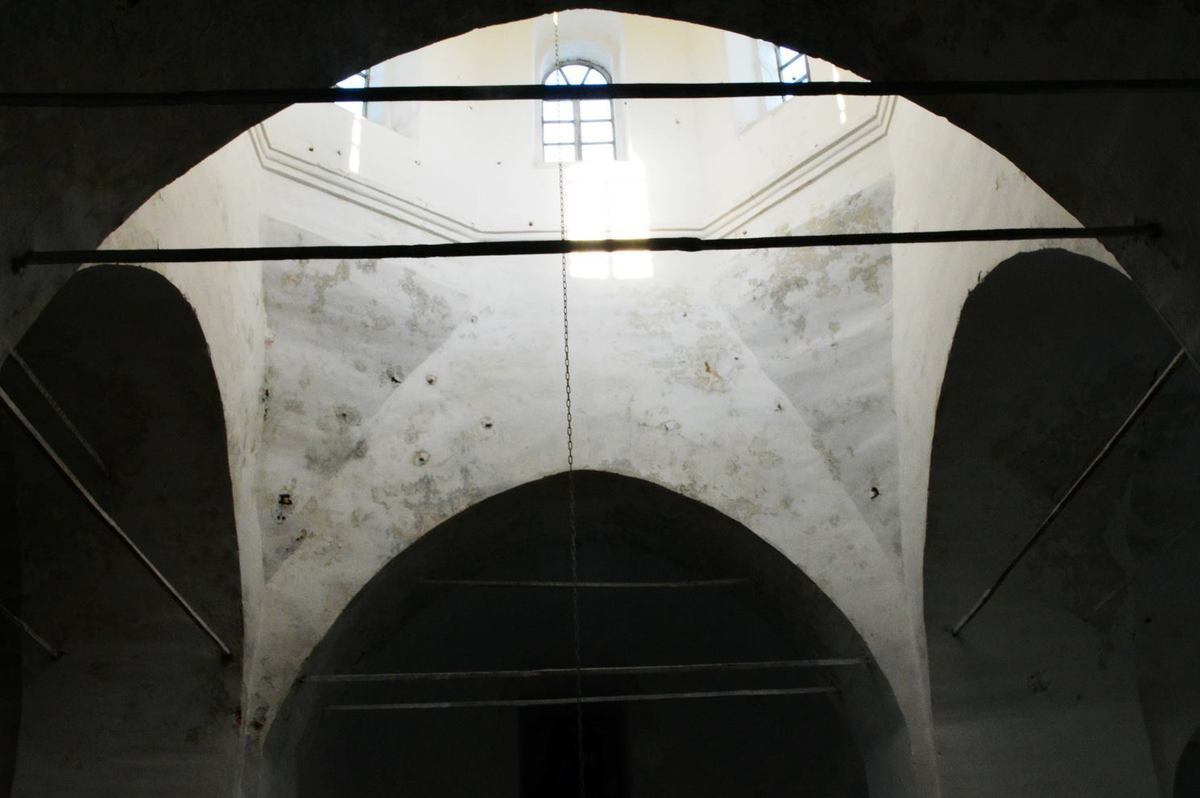 The local sexton shows us with love a carefully preserved old photo of the temple.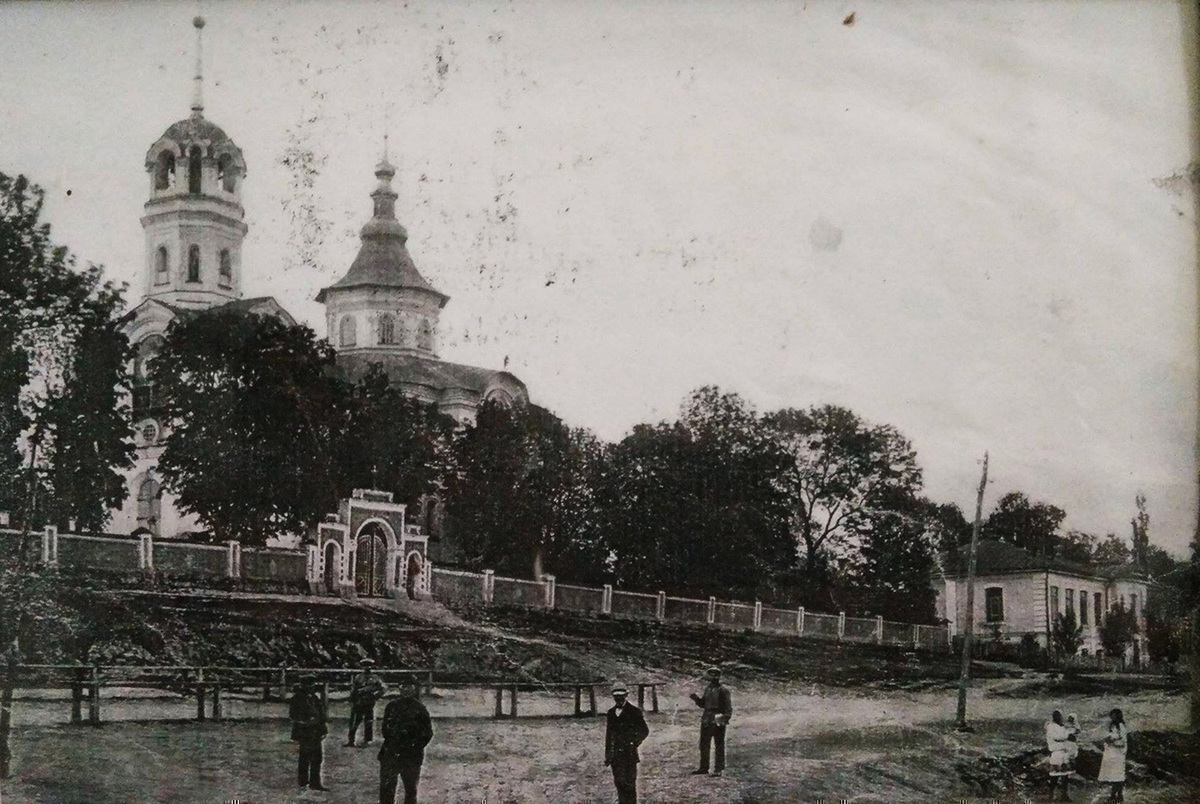 What immediately amazes is the large tourist stand facing the church. It becomes immediately clear that the locals know their history and are proud of it.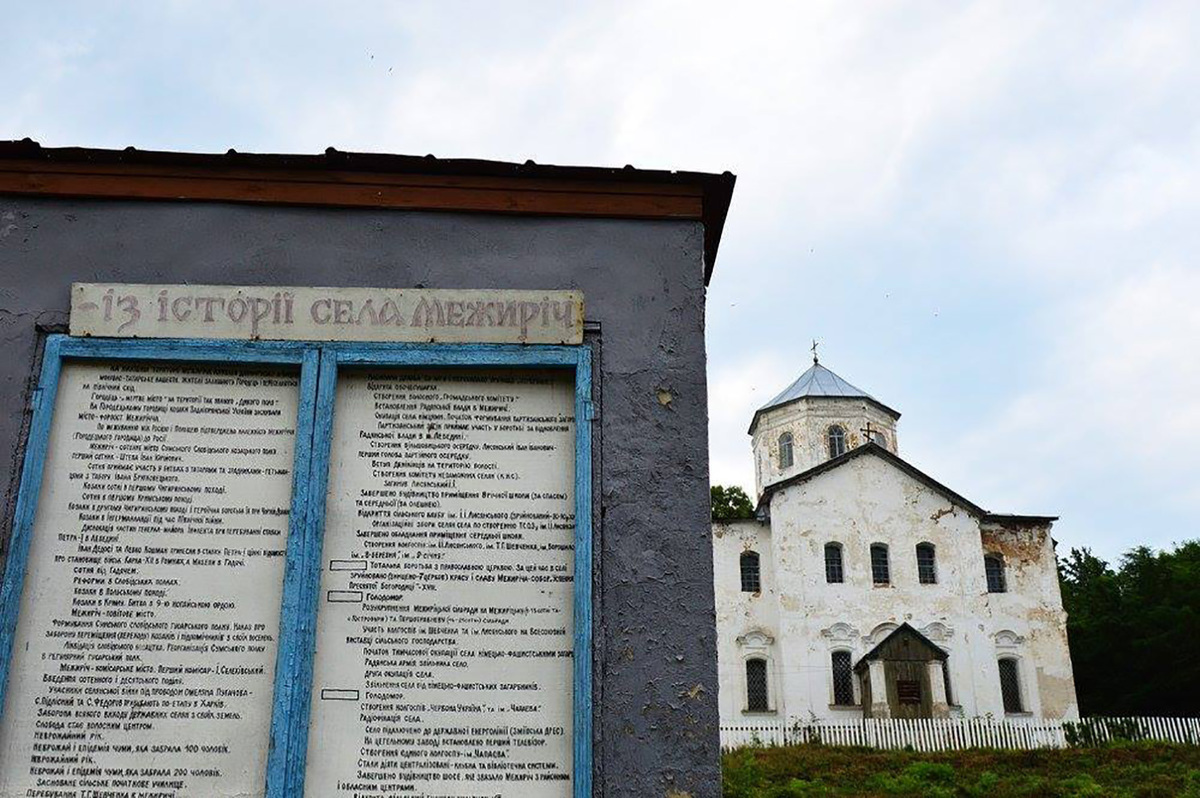 By the way, the streets of the village are still called "hundreds" in memory of the Cossack past. In the "Historical and Statistical Description of the Kharkov Diocese", Filaret (D.G. Gumilevsky) writes that in 1777 there were 8 churches in Mezhirich: the Assumption cathedral, Nicholas and Trinity churches inside the shaft of the city; behind the shaft – Church of the Intercession, Holy Cross Church, Archangel Church, Transfiguration Church and Resurrection Church. However, by the middle of the 19th century, the Nicholas, Trinity, Resurrection and Michael churches were abolished. At the beginning of the twentieth century, in addition to the Assumption Church mentioned by us, there were 3 more churches in Mezhirichi, which, alas, have not survived to our day.
– Holy Cross Church, wooden single-altar, built in 1744.
– Transfiguration Church, wooden single-altar, built in 1745.
– Church of the Intercession, wooden single-altar, built in 1774.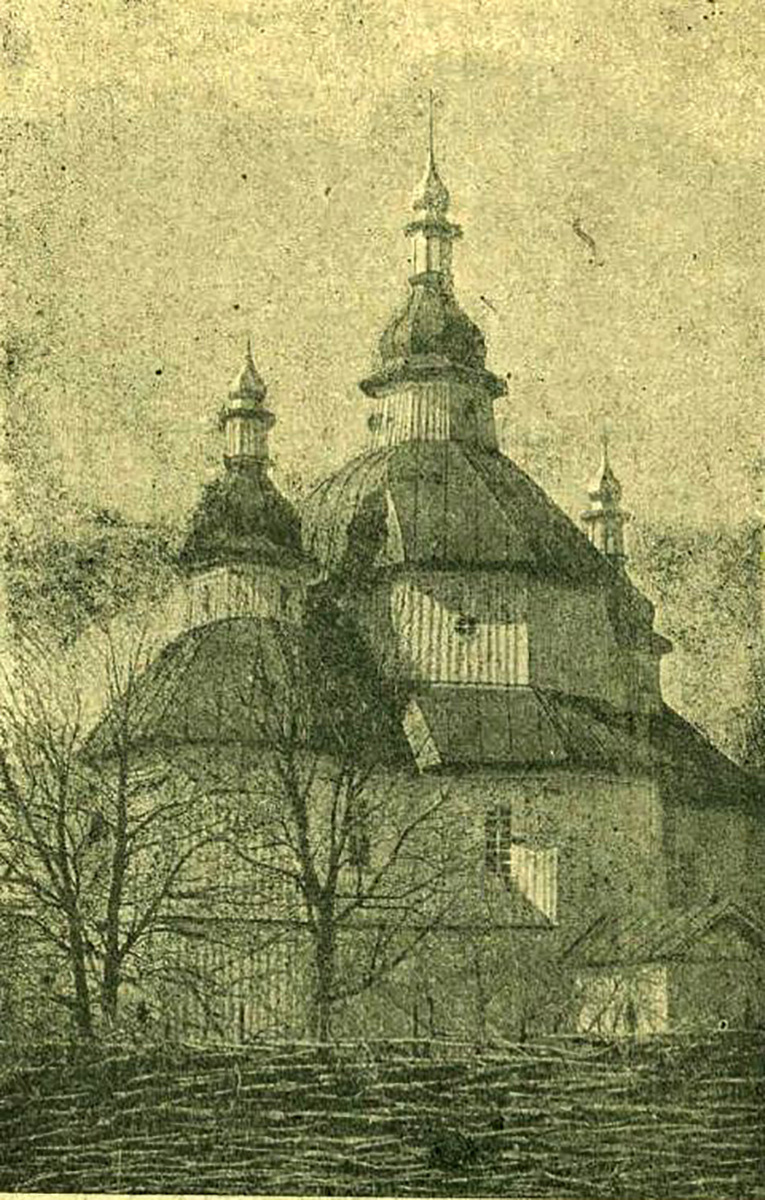 Transfiguration Church in Mezhirichi village, photo by S. A. Taranuschenko, beginning of 20th century.
In 1902, the outstanding historian of Slobozhanshchyna, Dmitry Petrovich Miller, in his study "The Archives of Kharkiv Province" wrote that the only volost archive in our region, in which the affairs of the 18th century survived, is located in Mezhirichi. The population at that time were about 12,000 people, of whom more than 100 were engaged in pottery and made such beautiful ceramics that it can still be seen in many museums in our country till nowadays.
Author – Anton Bondarev, Source