Shelekhovskoe lake
Type: Natural object Kind: Nature Reserve, Water
Country: Ukraine Region: Sumy region
Availability: Available for visits, Bad road (during bad weather (rain / snow), can be driven by a 4x4 cars, experienced driver is desirable) , Natural hazard (cliffs / swamps / pits)
---
The hydrological site of nature of national importance is the Shelekhovskoe Lake, a rare in its beauty and transparency, located right after the Mezhirich village of Lebedinsky district, Sumy region.
The lake has an ancient history. According to scientists, it was formed during the ice age. It is as ancient as Lake Baikal, Ladoga, Onega and Lake Victoria. Huge mountain shifts blocked the route for thawed waters and created an ice-water bowl with an area of 7 hectares. Until today, the lake has not lost the cold that inherited from the glacier.
From a bird's eye view Shelekhovskoe lake looks like an unbent horseshoe.
The lake is surrounded by natural forest. Along the coast grow birch, willow, there is an alder. Oaks spread their huge crowns nn the forest, there are acacias, maples, pines near them. The flora around the lake is very rich. There grows a lot of ashberry, blackberry and hops. In the vicinity of the glacial lake you can meet wild animals (wild boars). There are vipers and beavers also there.
From the south side there is a lot of silt on the bottom of the lake. Red carp, loach prevails here. The most numerous in the lake is a crayfish.
The northern side of the lake, to which many springs made their way, is called Guzyr. There are many fish, that live in clean water: there are perches, pikes, tenches.
Source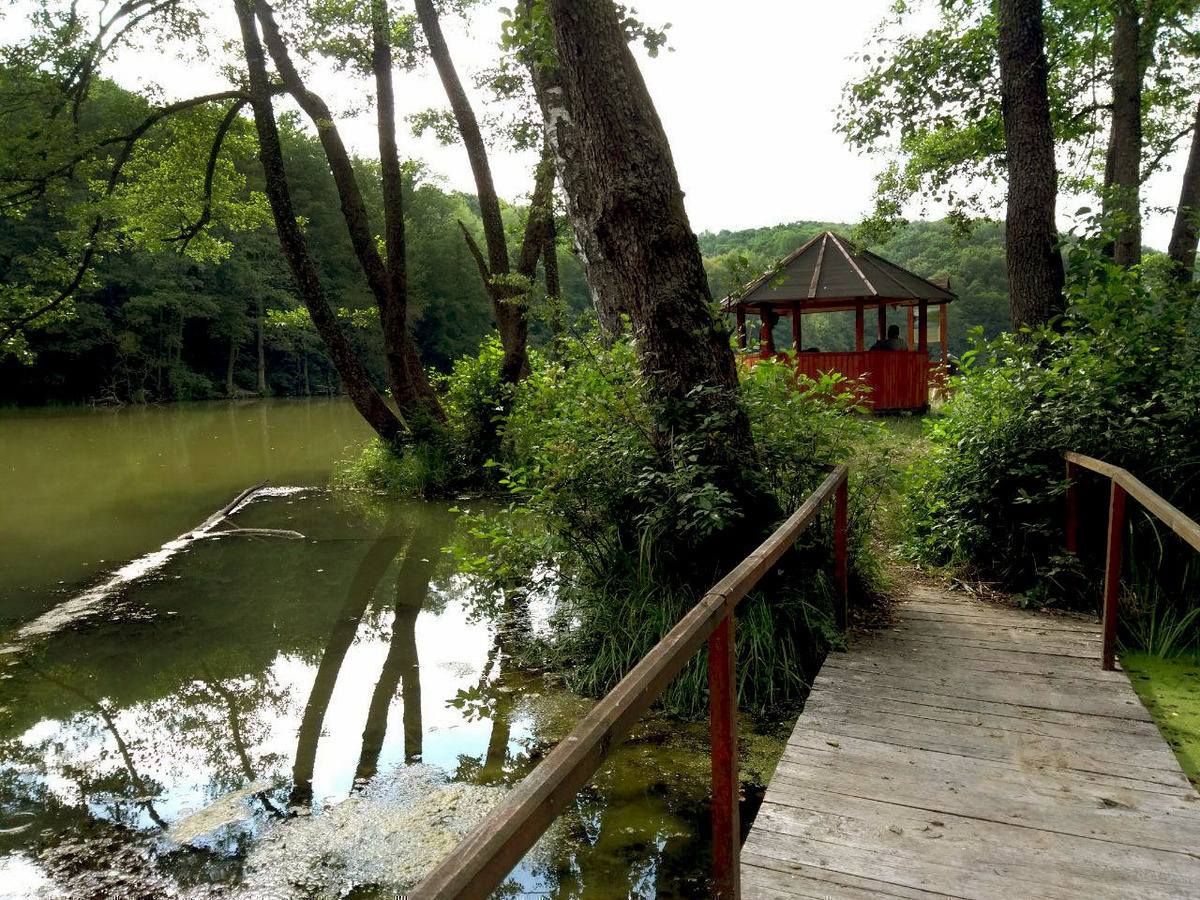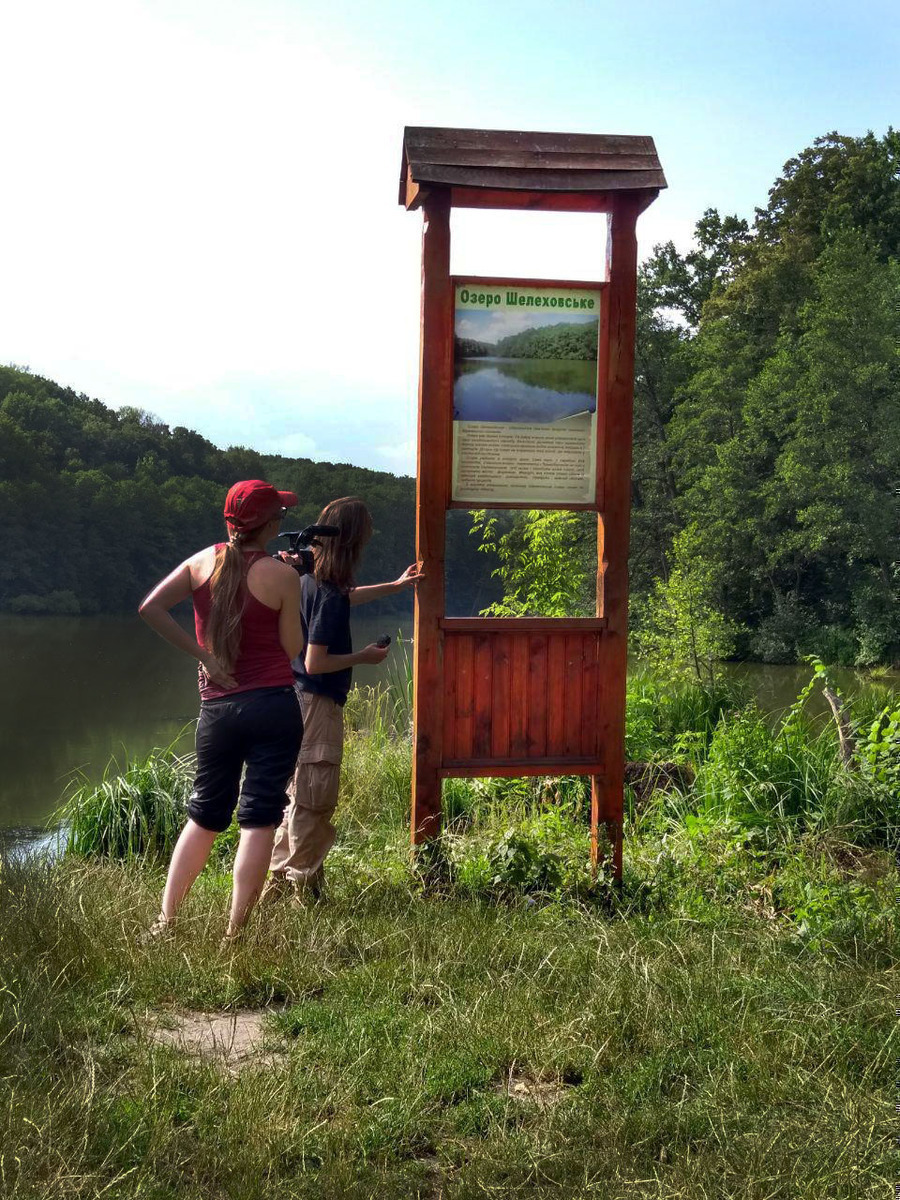 The road from the nearest village is dirty, through the fields. It soaks much in the rain. From the field road to the lake itself the road goes strongly down the slope and with large ruts. In the rain or after, you can drive only an SUV with off-road travel experience and the corresponding tires.