Church of St. Vladimir, Mogritsa village
Type: Architectural object Kind: Religious
Country: Ukraine Region: Sumy region Locality: Могриця
Availability: Not available for visits, Bad road (during any weather, can be driven by two-wheel drive cars) , Emergency condition
---
The first wooden church in Mogritsa in honor of St. Nicholas the Wonderworker was built around 1700. In 1766, a new temple was erected on its place, also made of wood. Local ethnographers claim that once an icon was found somewhere at the water source in Mogritsa. No one can say exactly, what was that icon exactly. However, it is assumed that it was Vladimir's Mother of God icon. Therefore, in place of the old temple in 1844, a new stone temple of the same name was laid.
Prince Andrei Mikhailovich Golitsyn, the owner of the village, donated bricks, lime, wood and iron for its construction, and the amount for payment by artisans was collected by parishioners. In Mogritsa, the princes Golitsyn also owned a sugar beet factory, which was founded in 1838.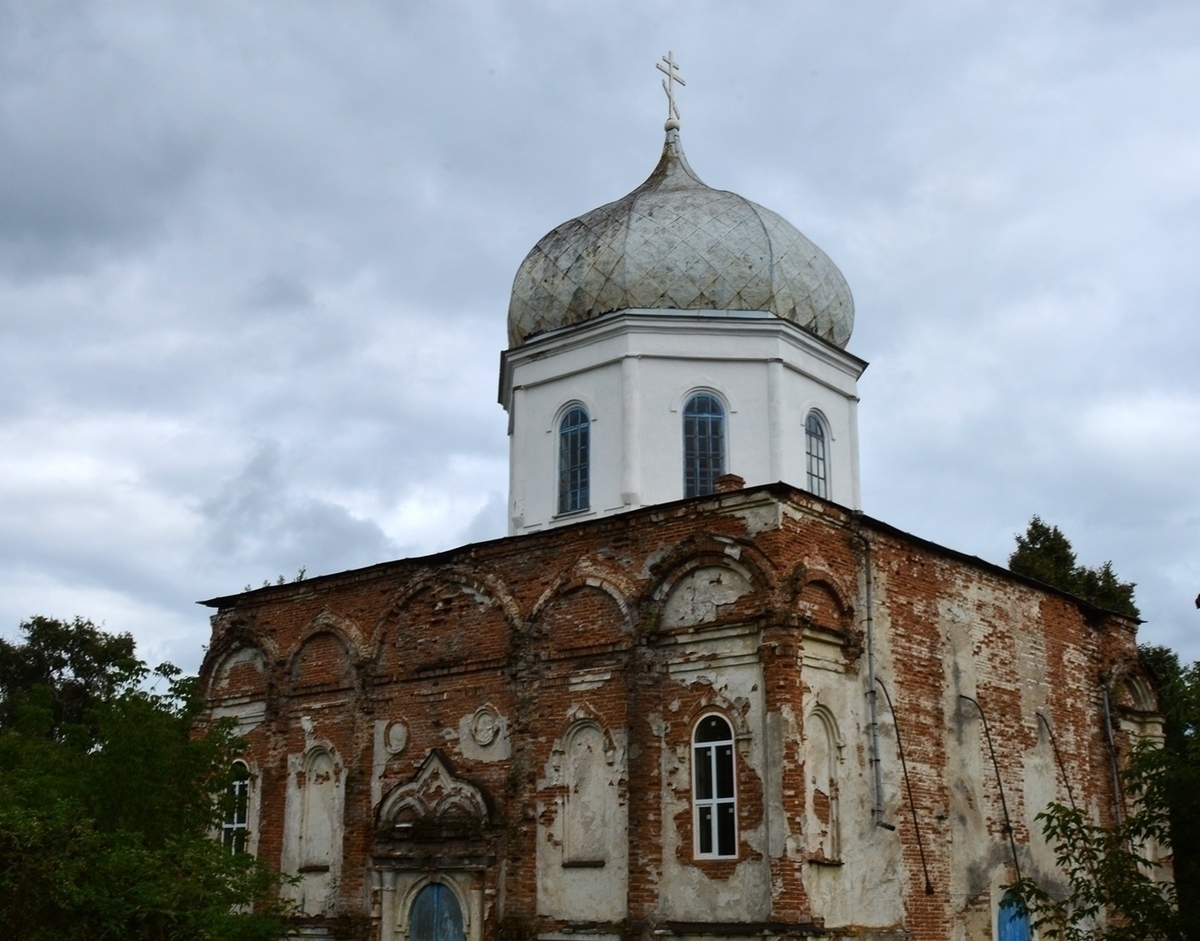 But a little embarrassment happened with the architect who was ordered to make the project of the temple. On many resources, authorship of the project is attributed to the famous architect Bartolomeo Francesco Rastrelli, who lived in the years 1700-1771. Thus, it is claimed that the temple is unique in its architecture. Hearing this, the acting architect who traveled with us, the candidate of art history by the design speciality, the senior lecturer at the Kharkiv State Academy of Design and Art (KSADA) Bondarenko B. K. said categorically: "No." And Andrei Paramonov, a researcher of church architecture in Slobozhanshchyna, said that this is a typical project by the author of many beautiful temples – Konstantin Andreevich Ton. Whatever it was, in 1852 the temple was built. Despite the fact that its bell tower has not survived to the present day, it is still worth seeing. And it does not matter at all who made a project for it — it is still beautiful.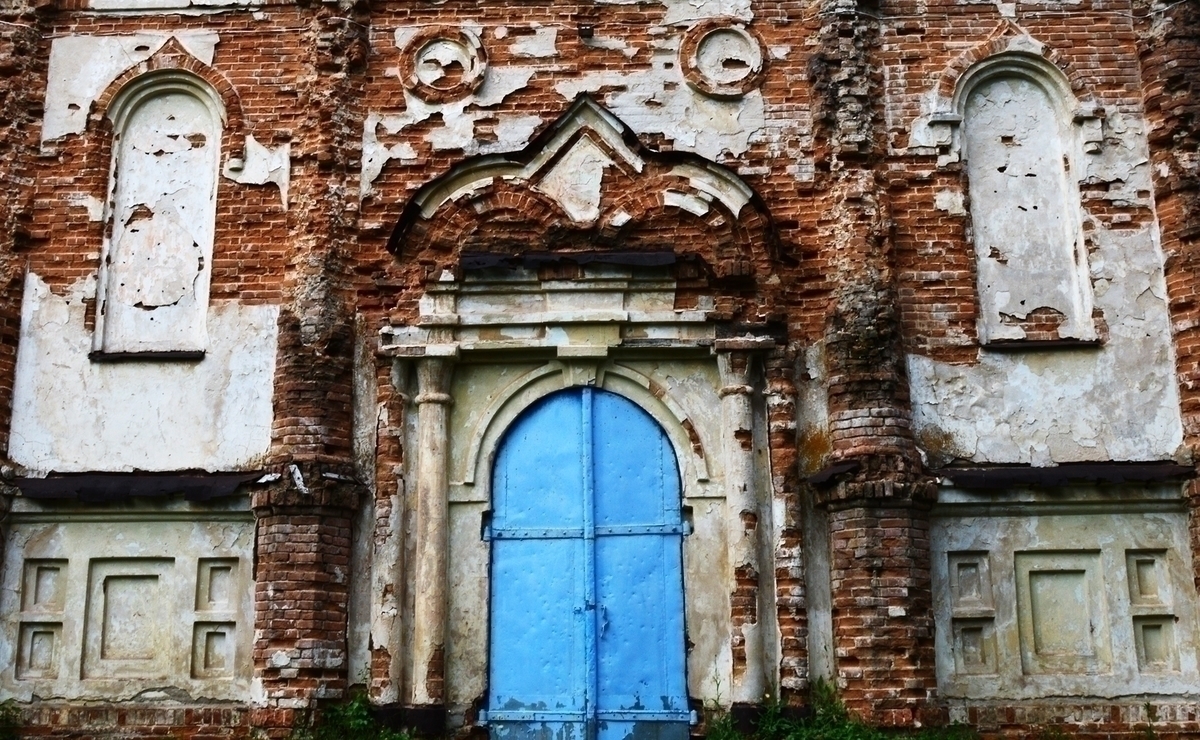 Author – Anton Bondarev, Source