"Chalk Mountains", Mogritsa village
Type: Natural object, Camping / Camping Site Kind: Nature Reserve, Mountains / cliffs / hills
Country: Ukraine Region: Sumy region Locality: Могриця
Availability: Available for visits, Bad road (during any weather, can be driven by two-wheel drive cars) , Natural hazard (cliffs / swamps / pits)
---
There were two ancient settlements next to Mogritsa – Devichye and Bolyshoe. Filaret Gumilevsky wrote about them, pointing out that "Mogritskoye settlement occupies more than 100 acres of land on the right bank of Psel river. Its mound, at a height of 36 fathoms, is surrounded by a deep moat; the area is 24 fathoms long. According to a legend, there was a door with an iron lattice on the southeast side of the mound, facing the river Psel and located on the very shore. The area of the settlement is covered with a significant number of graves; in one of them, the human bones were found when digging. The peasants, while plowing the land of the ancient settlement, sought out spears and other military implements, as well as the skulls and other parts of the human skeleton. "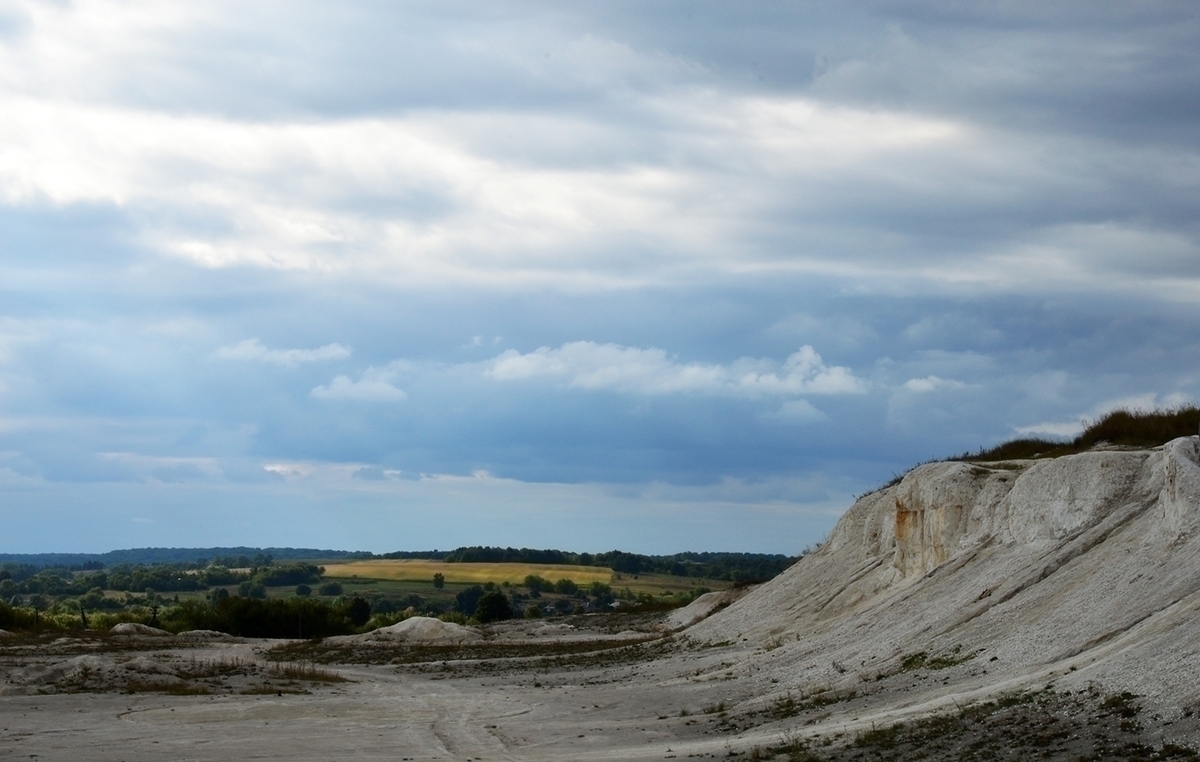 In the middle of the 19th century, the remains of the Scythian settlement were destroyed by the development of a chalky career. But the settlement of the Slavic tribe of northerners has survived till our time. Its total length is 50 meters with a width of 16-18 meters. On the river side, the slopes are high and steep; one can easily distinguish a deep ditch in front of the former fortifications. During the excavations in the southern part, the ceramics of the Romensko-Borschevskaya culture (8-9 centuries AD) and pottery from the 11th century were discovered. Based on the findings, archaeologists date the settlement to 8-13 century. Also in an iron sword of 3-5 centuries was found there, that was later transferred to the Sumy Regional Museum of Local Lore.
In Soviet times, the Mogritskoye settlement was investigated by such eminent archeologists as Ivan Ivanovich Lyapushkin and Mikhail Petrovich Kuchera.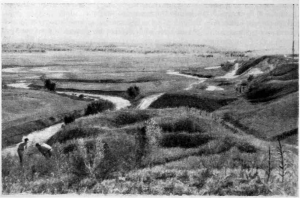 1952. View from the site of the Mogritsky settlement to the valley of the Psel River.
However, this place is famous not only for its antiquity and historical finds. There are rumors about witches there were gathering for Ivana Kupala Night among the ravines and mounds. Therefore, it is not surprising that these magically beautiful lands have become traditional for holding land-art symposia, during which artists come here. The International Land Art Symposium held in Mogritsa from June 23 to July 4 was jubilee this year – already the twentieth in a row.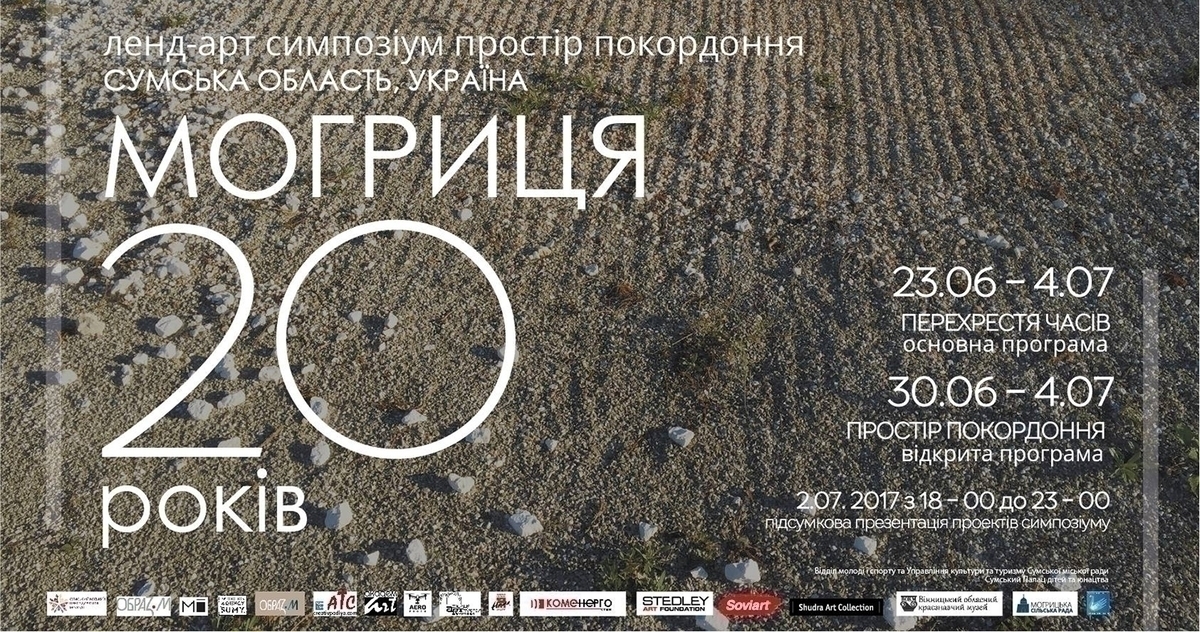 Author – Anton Bondarev, Source